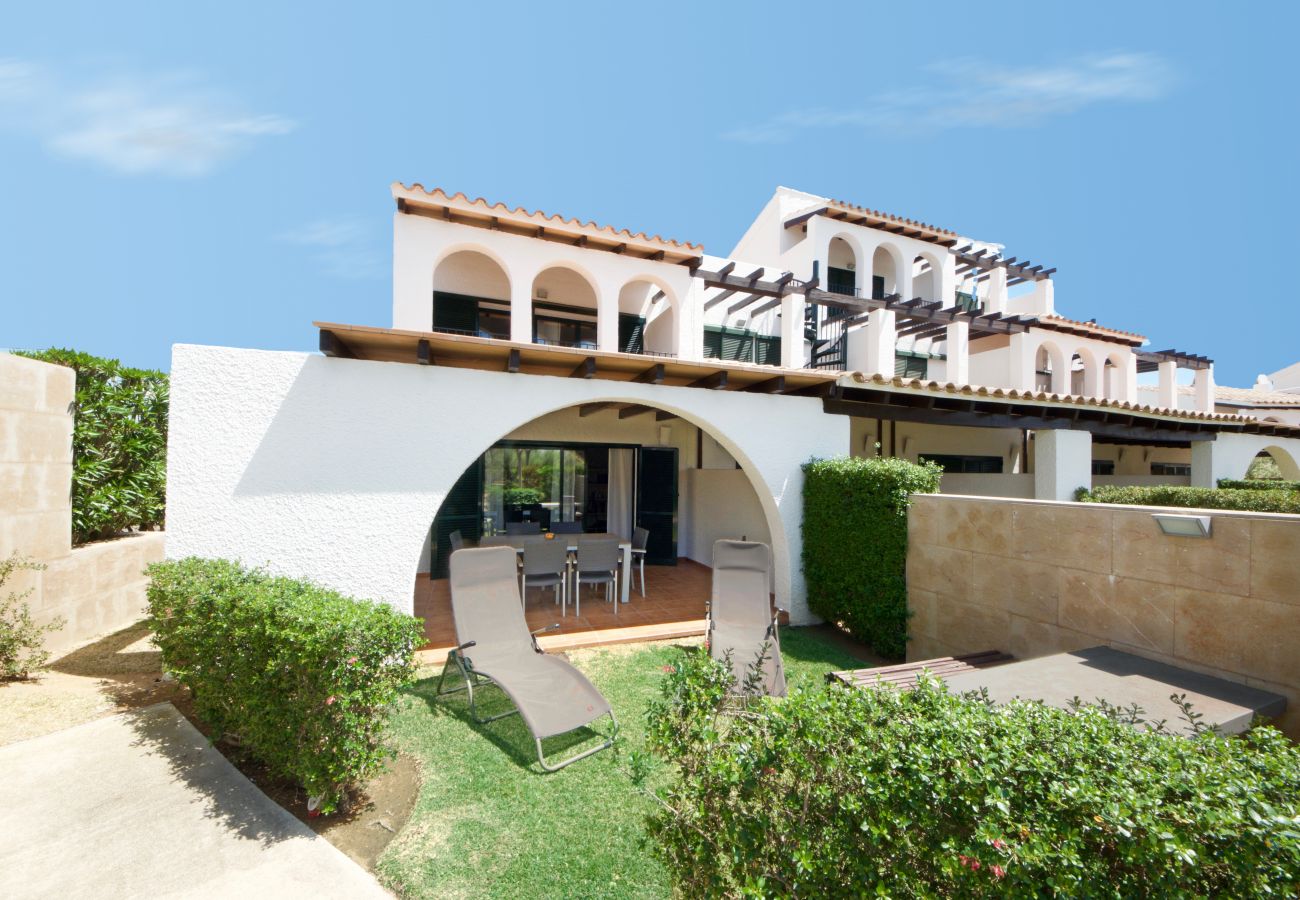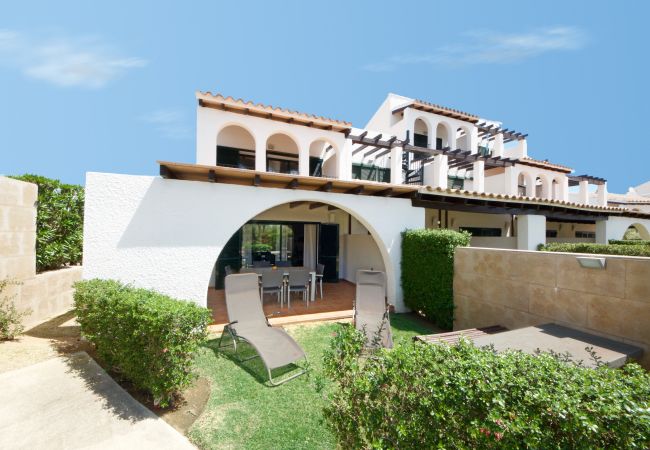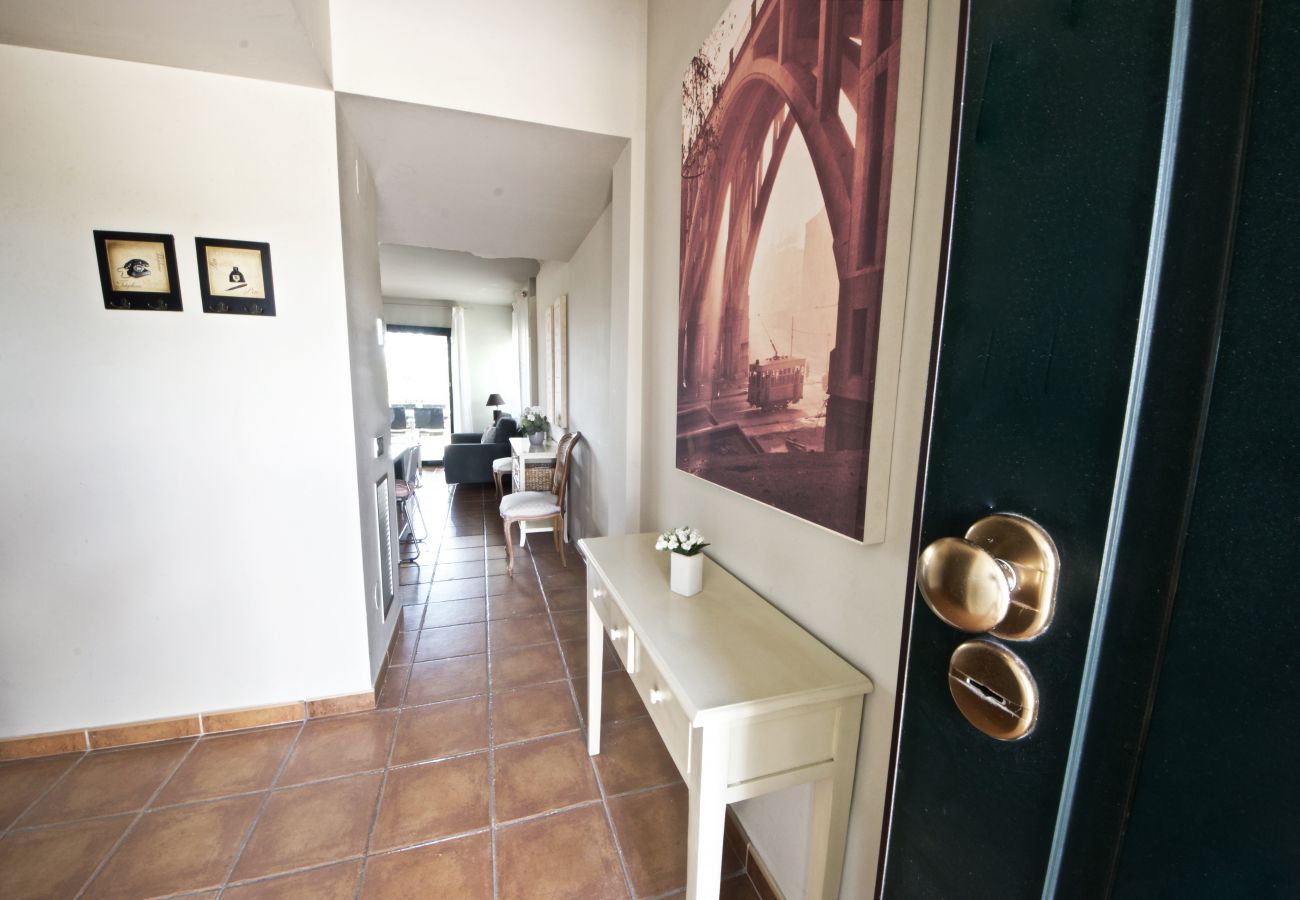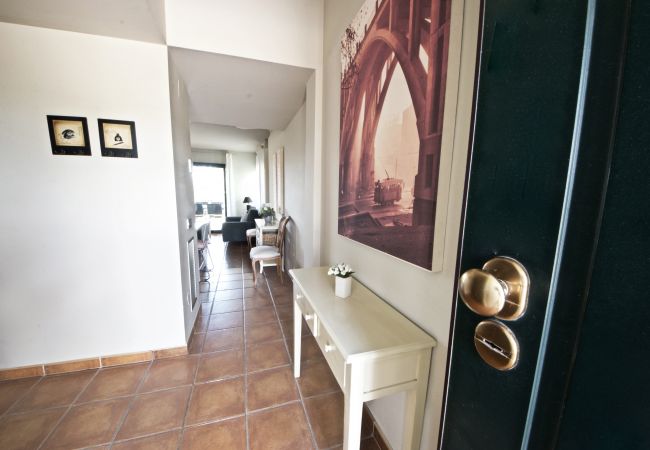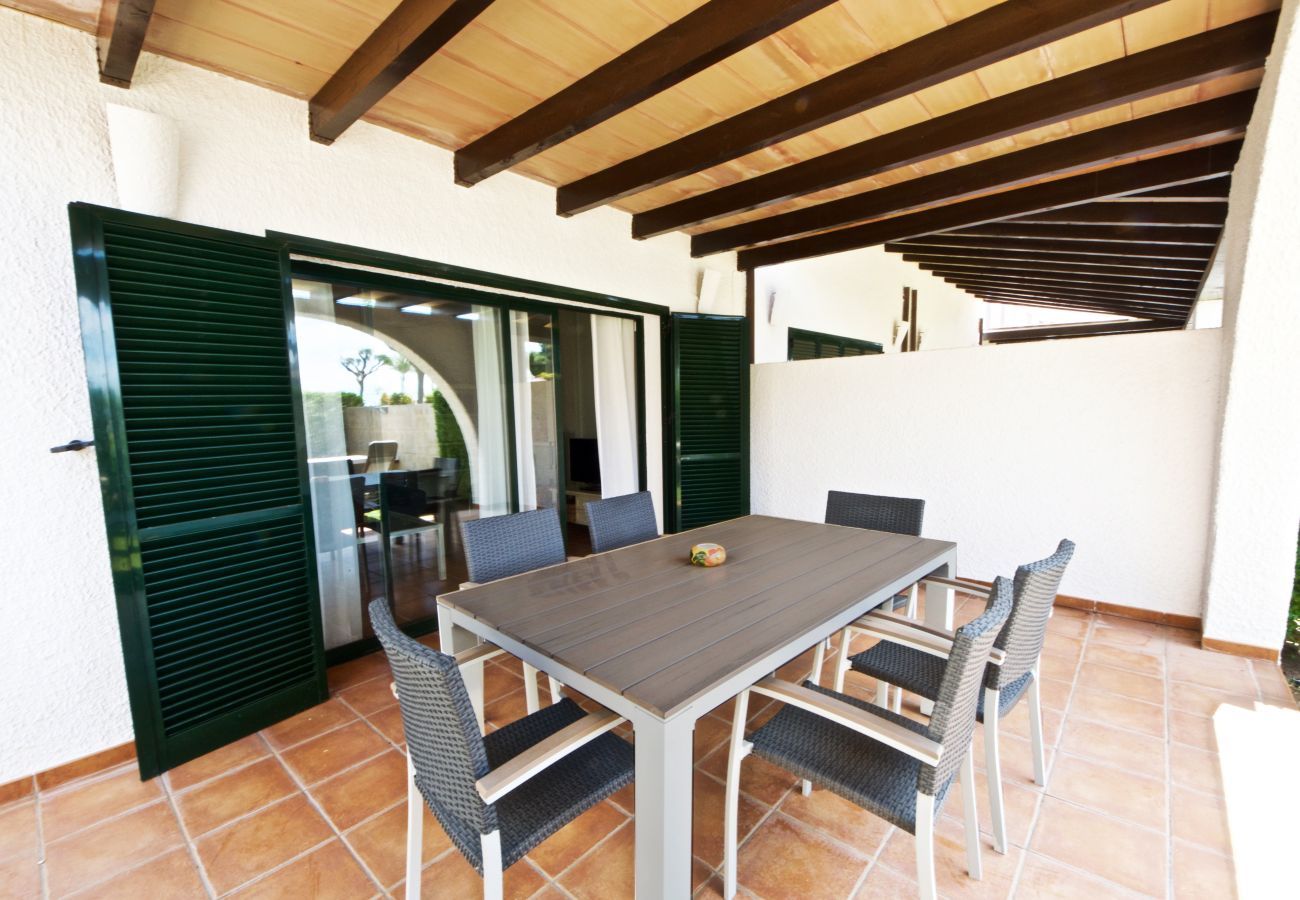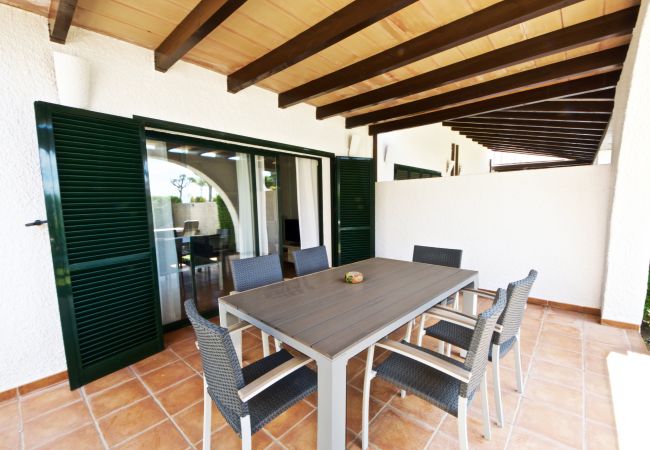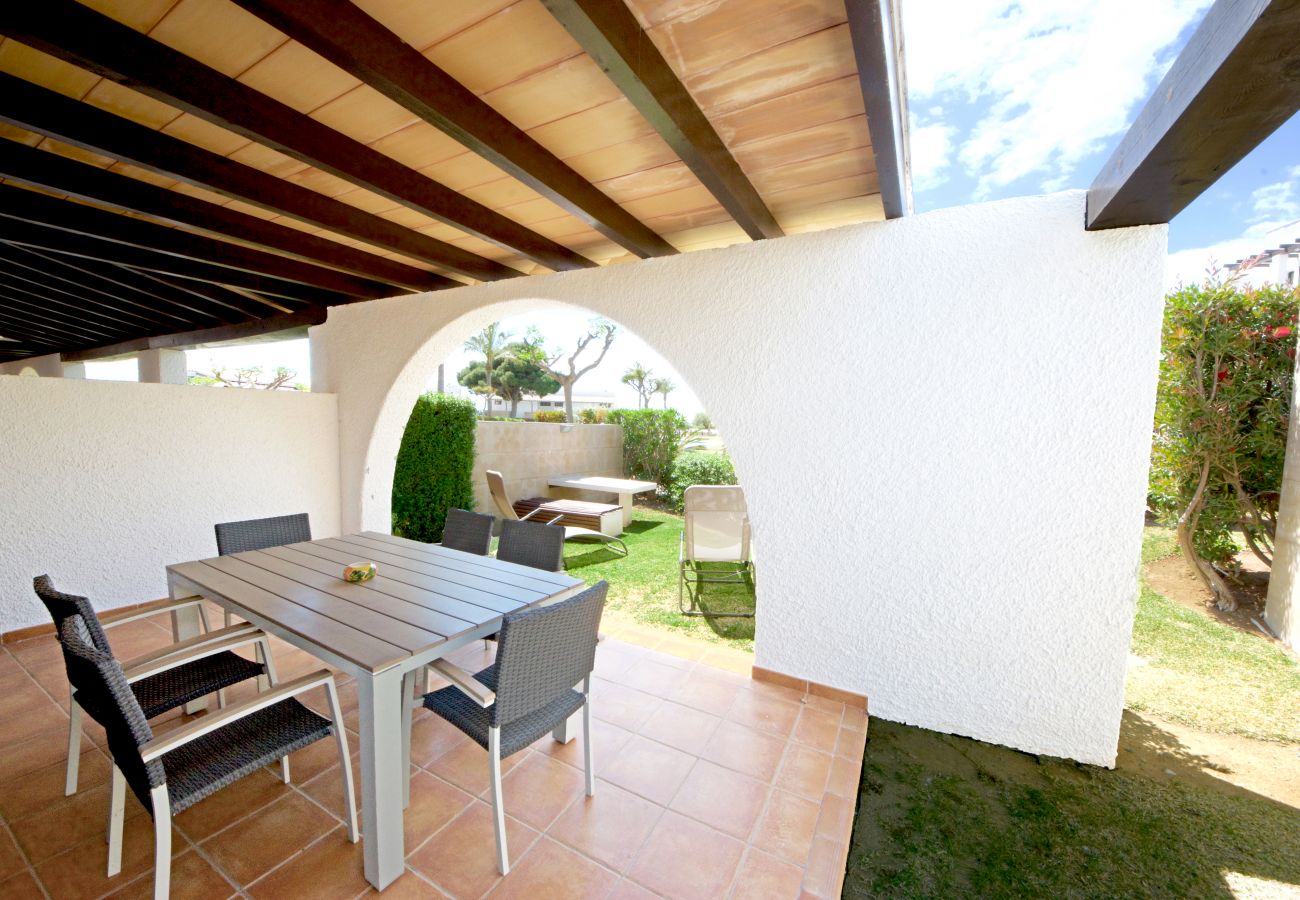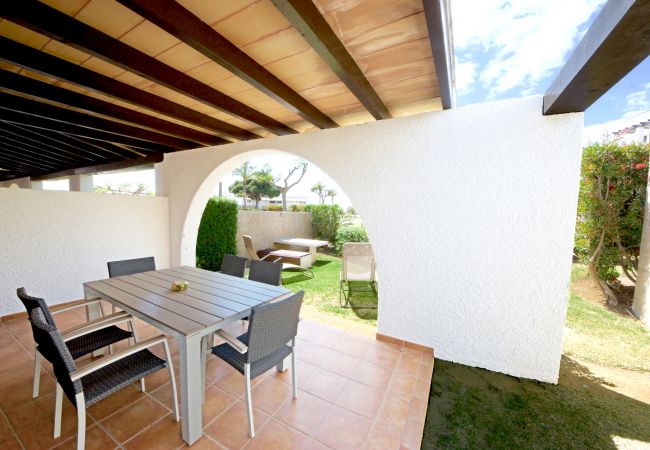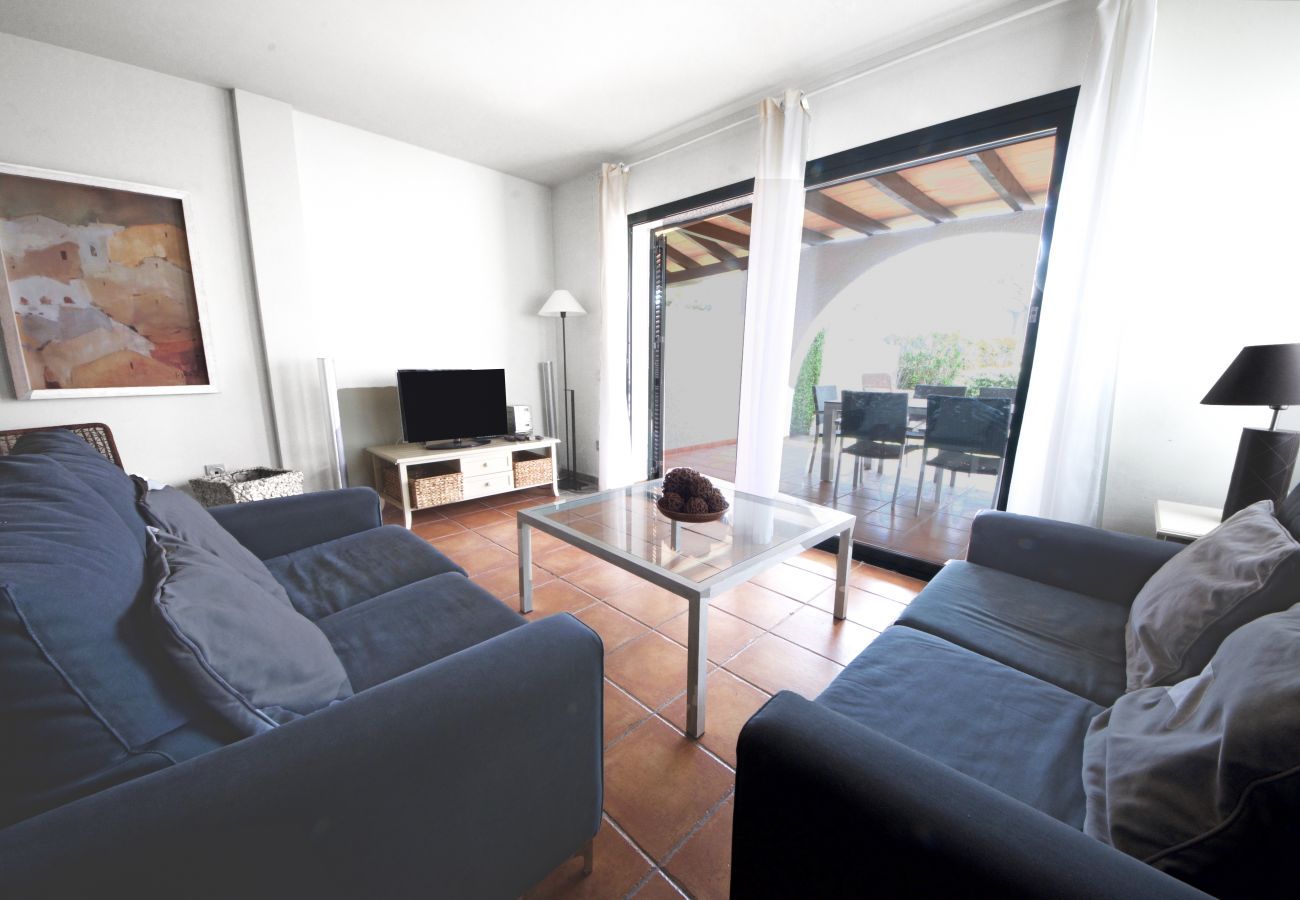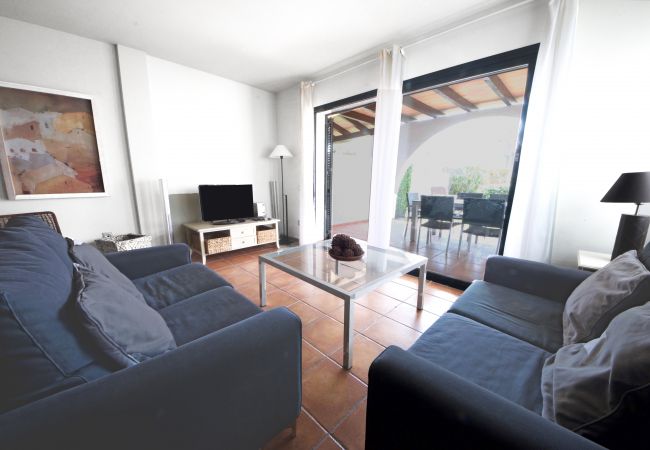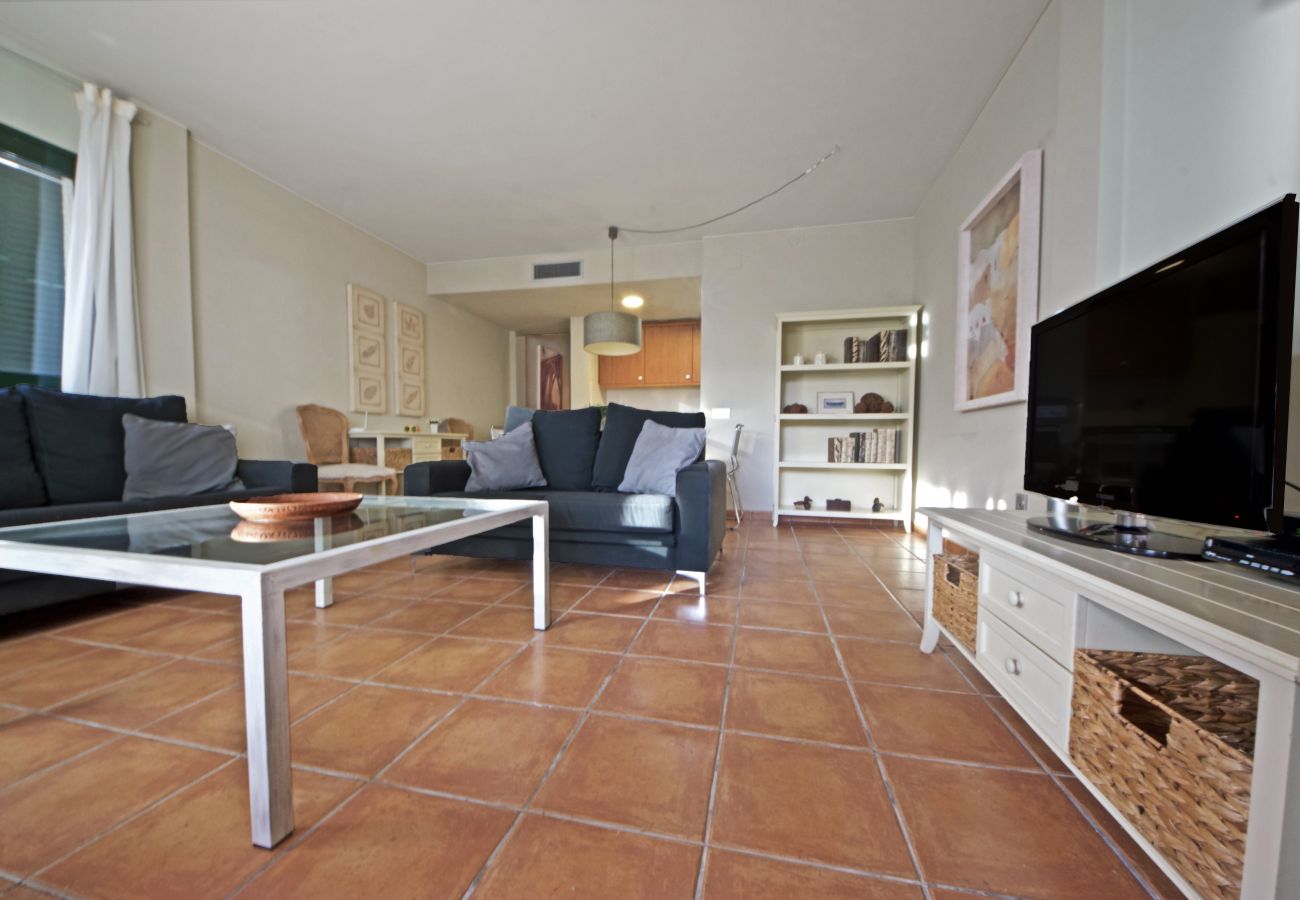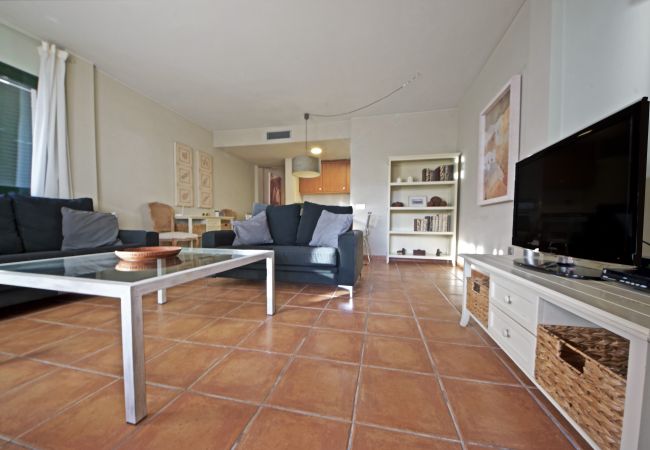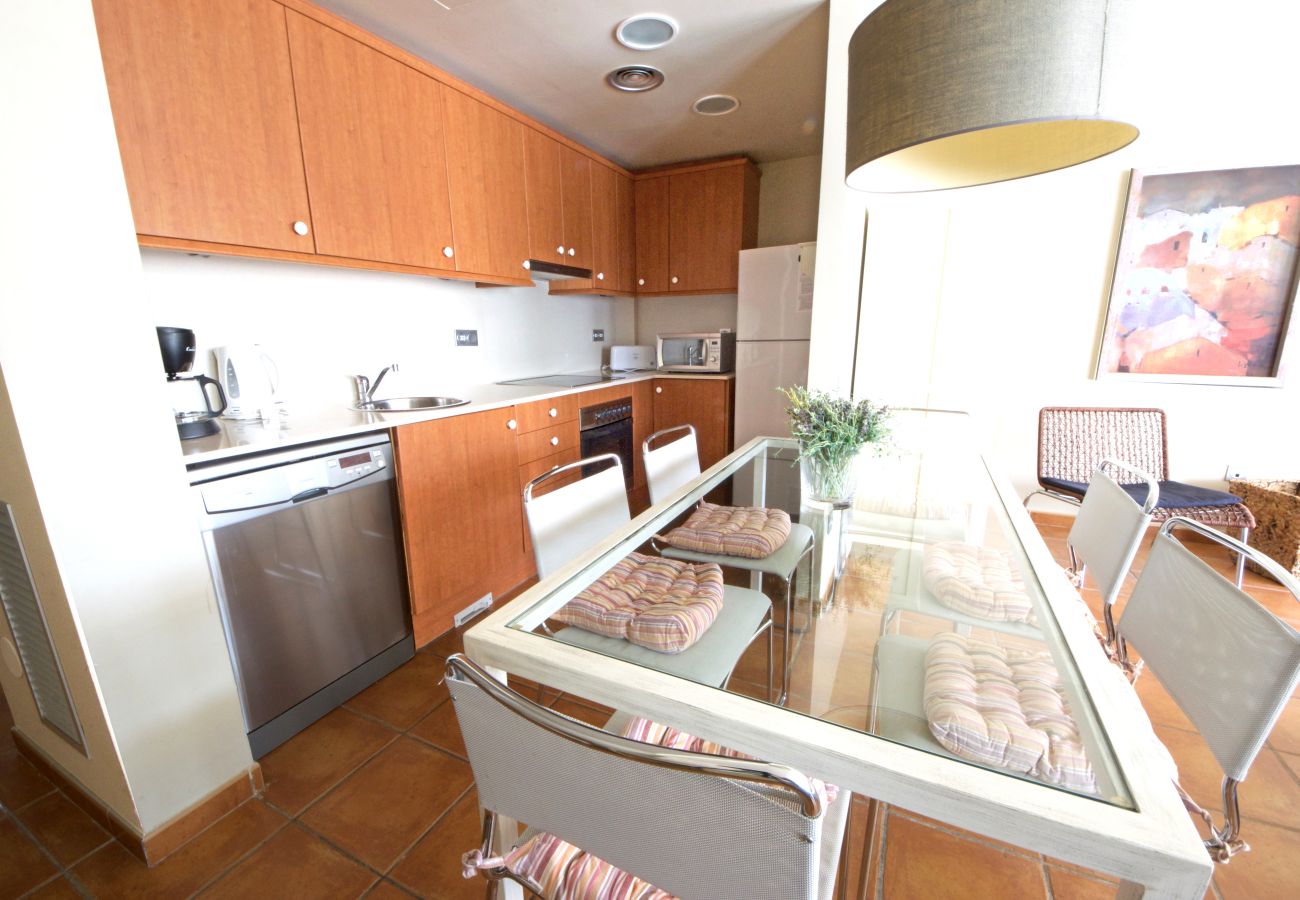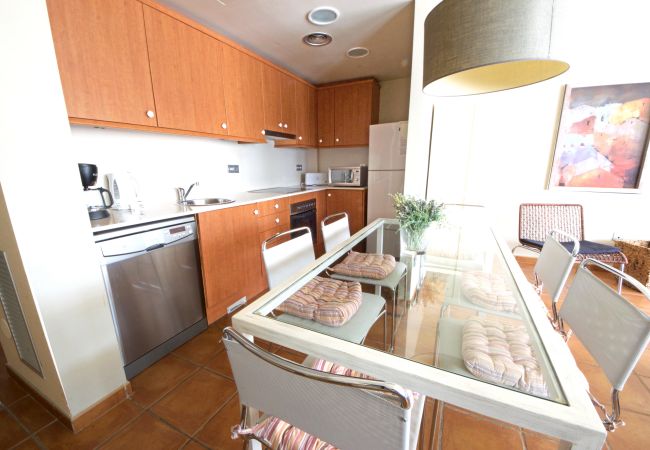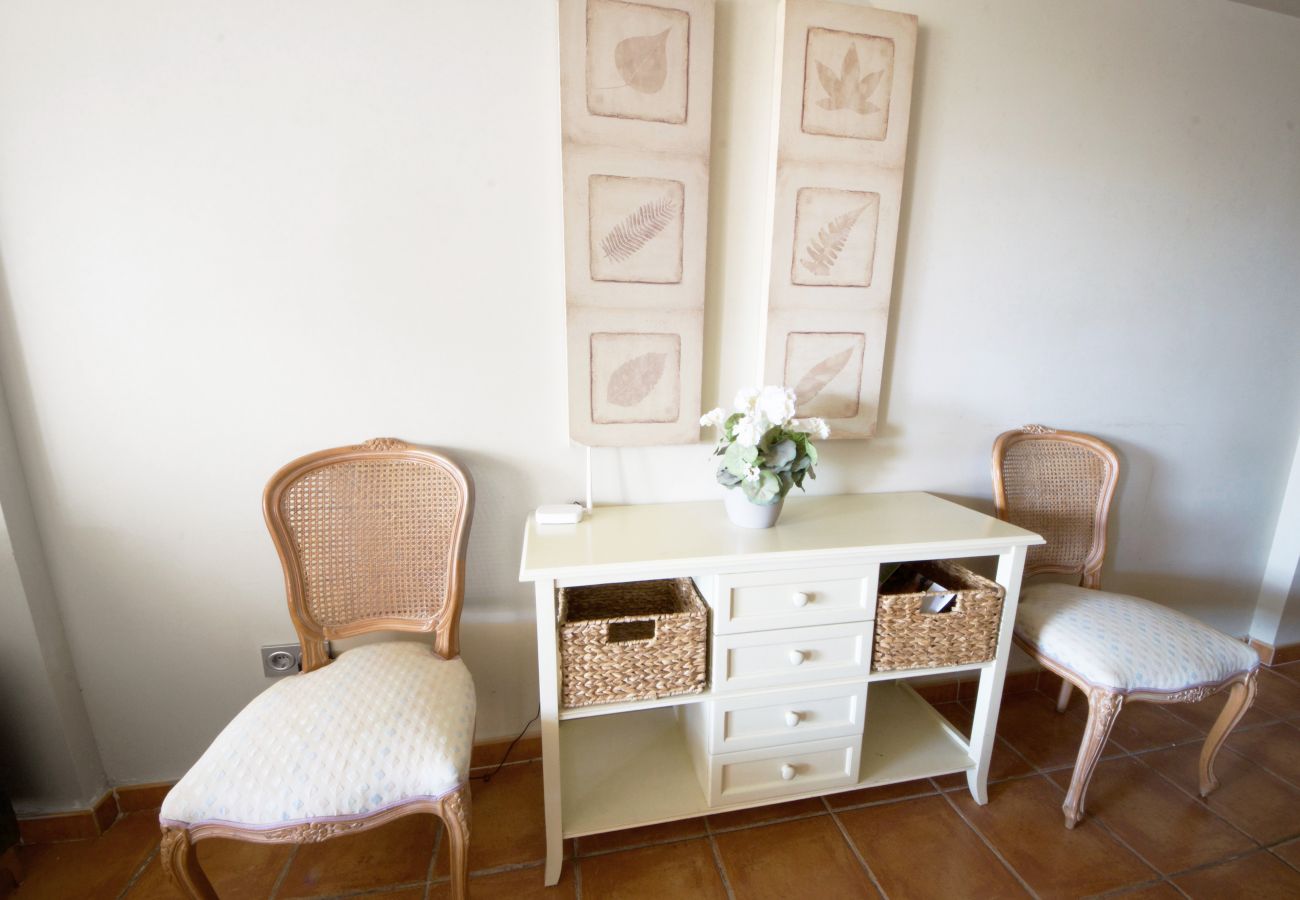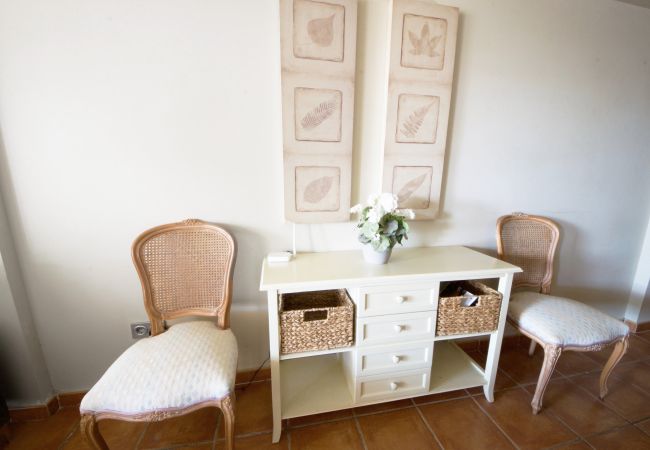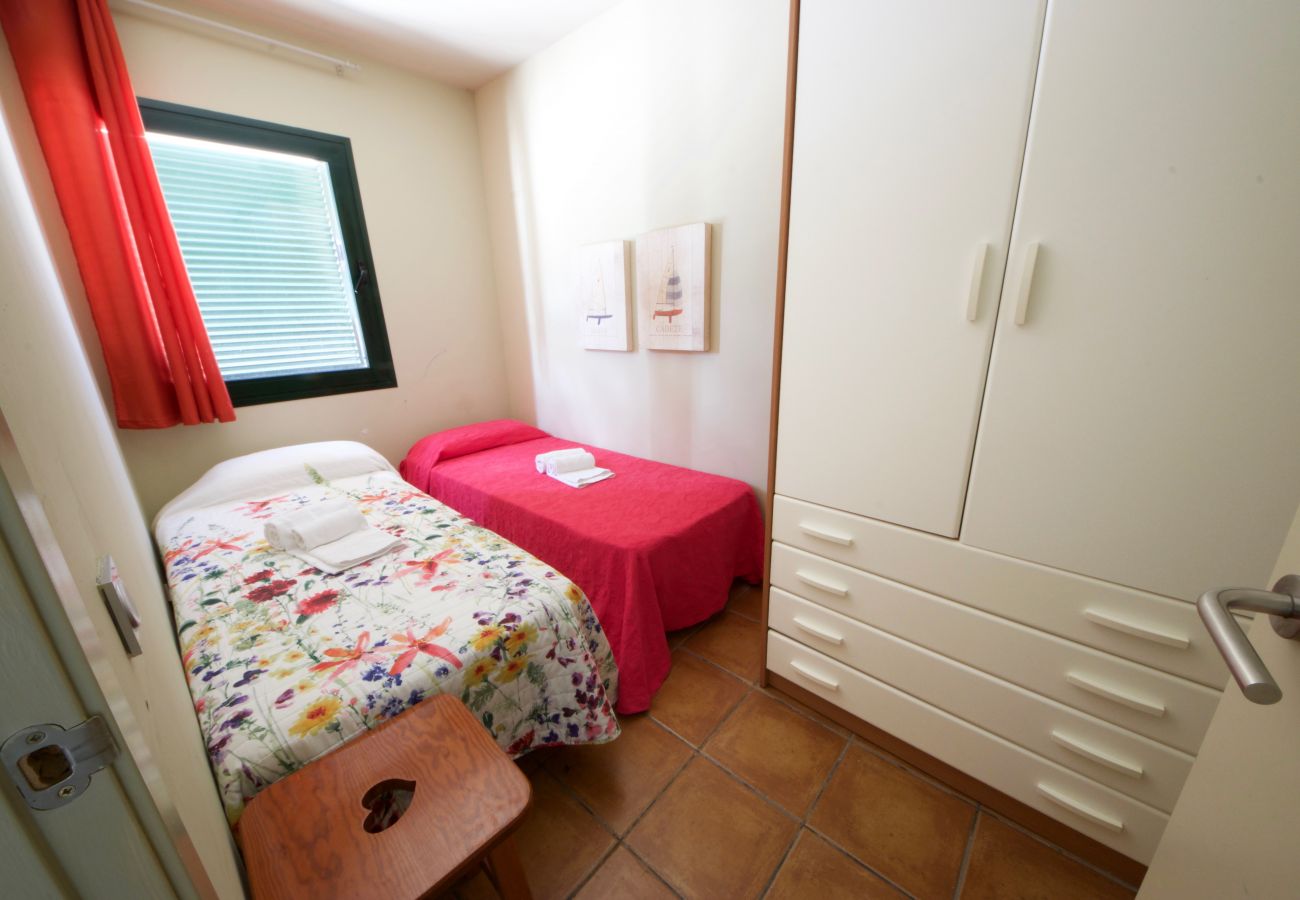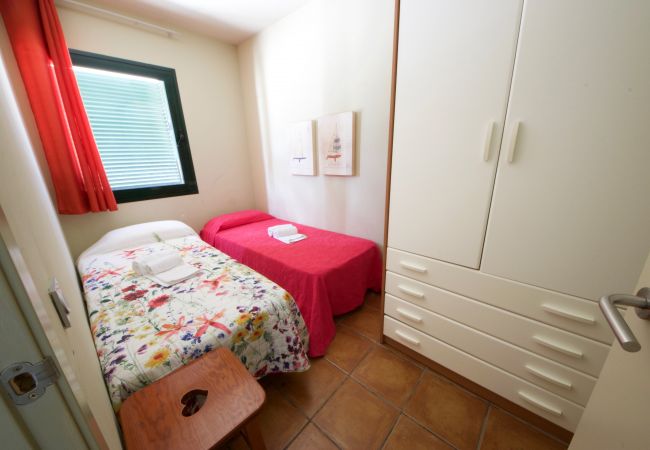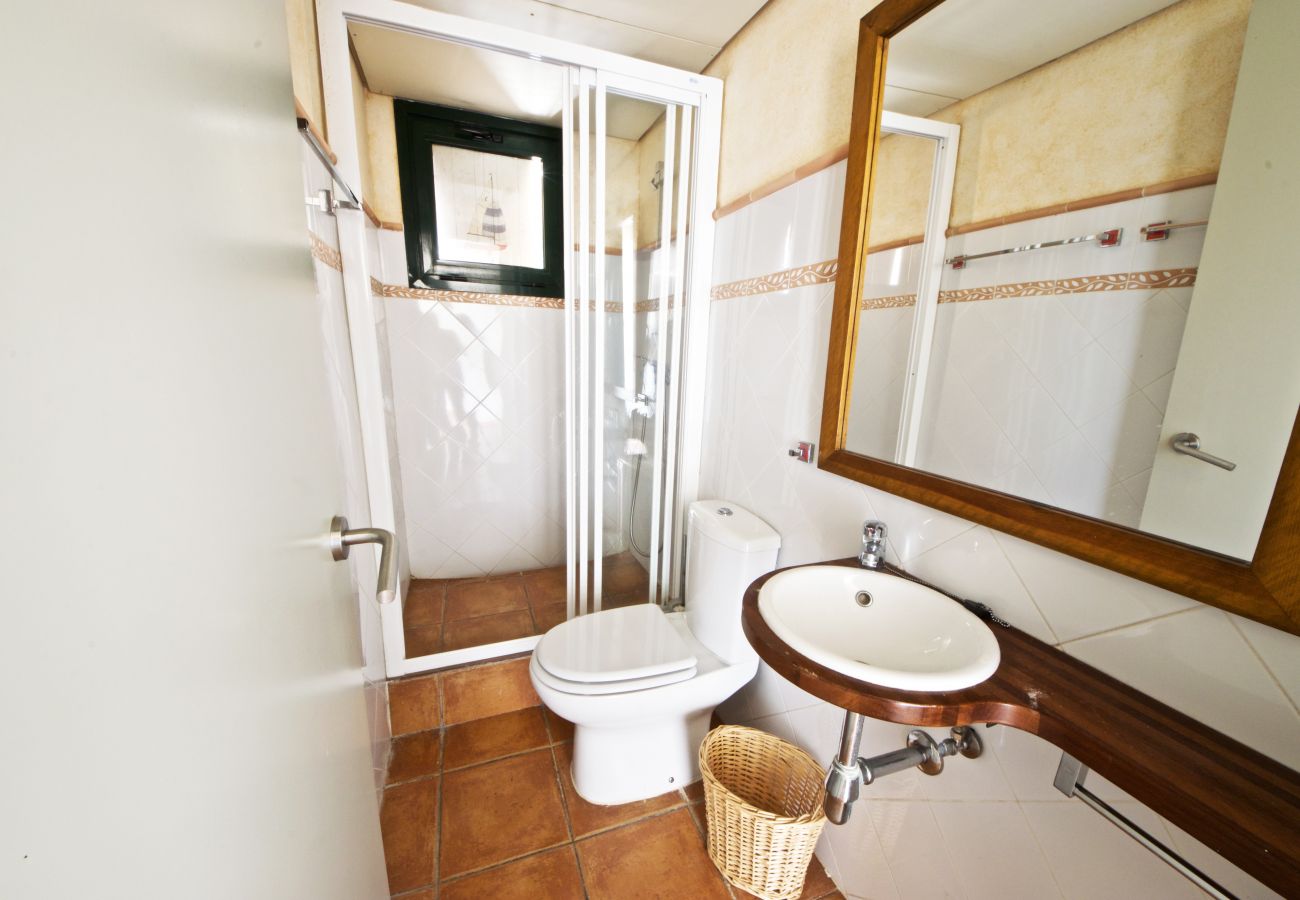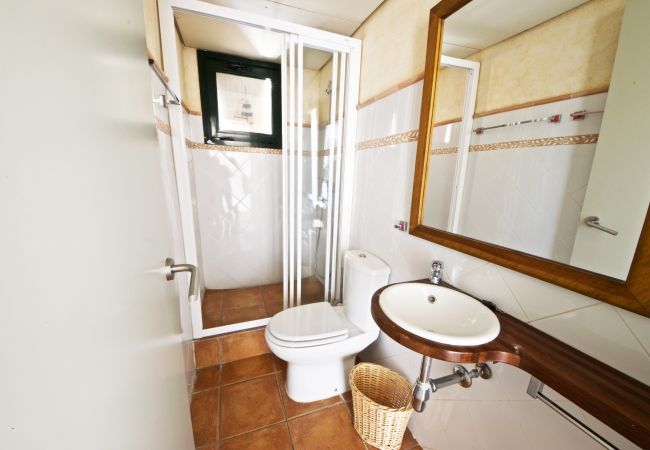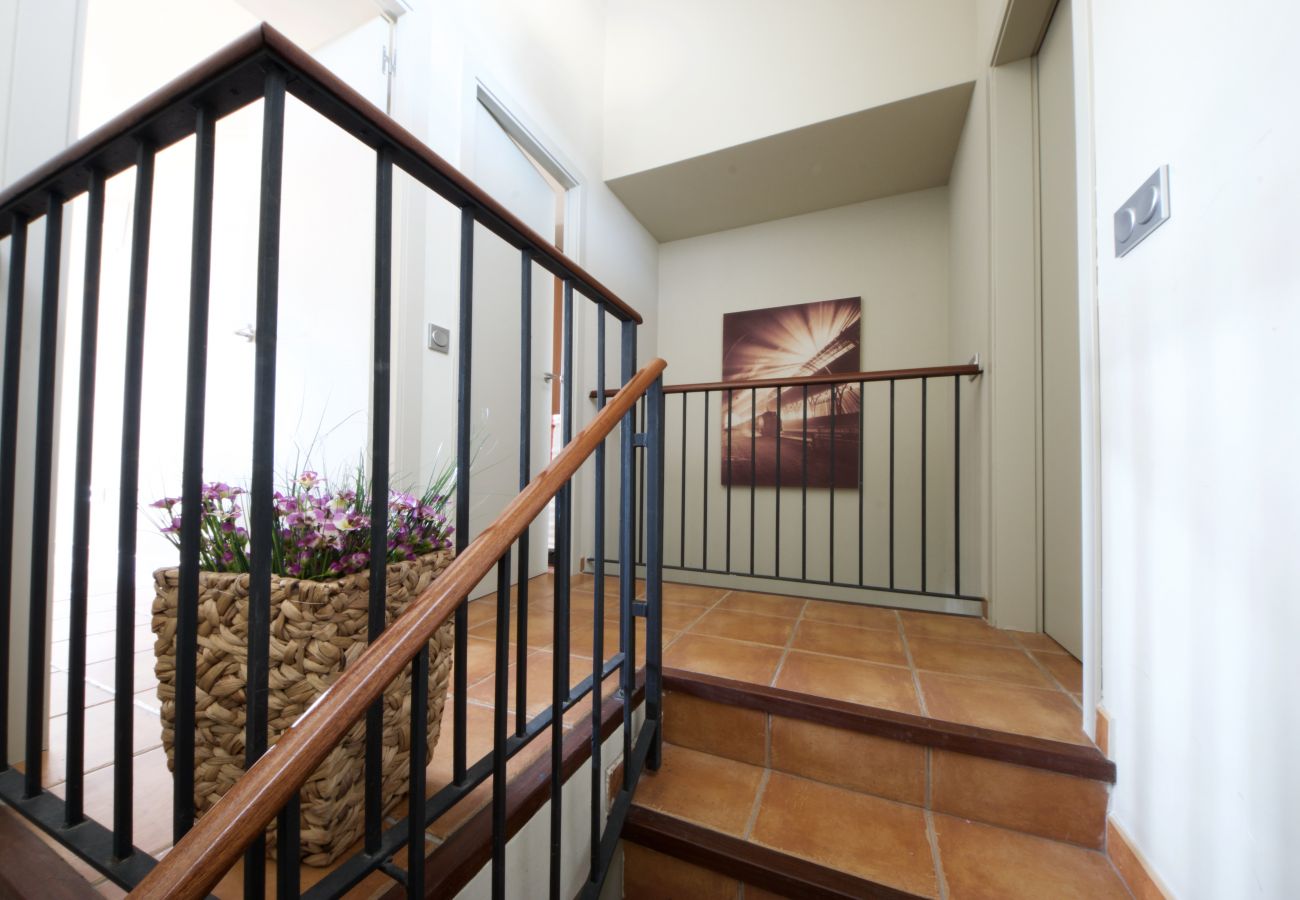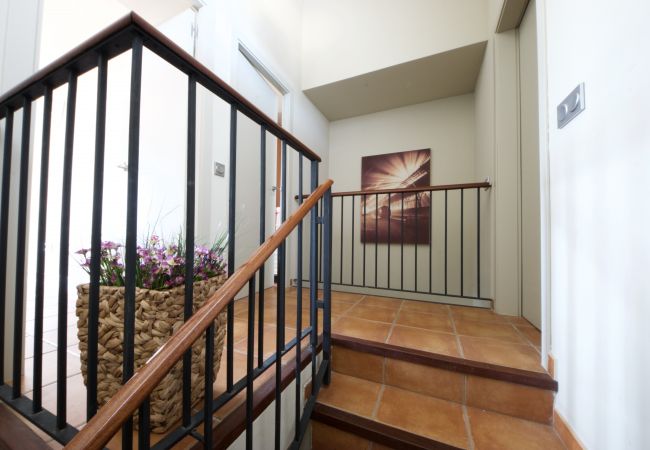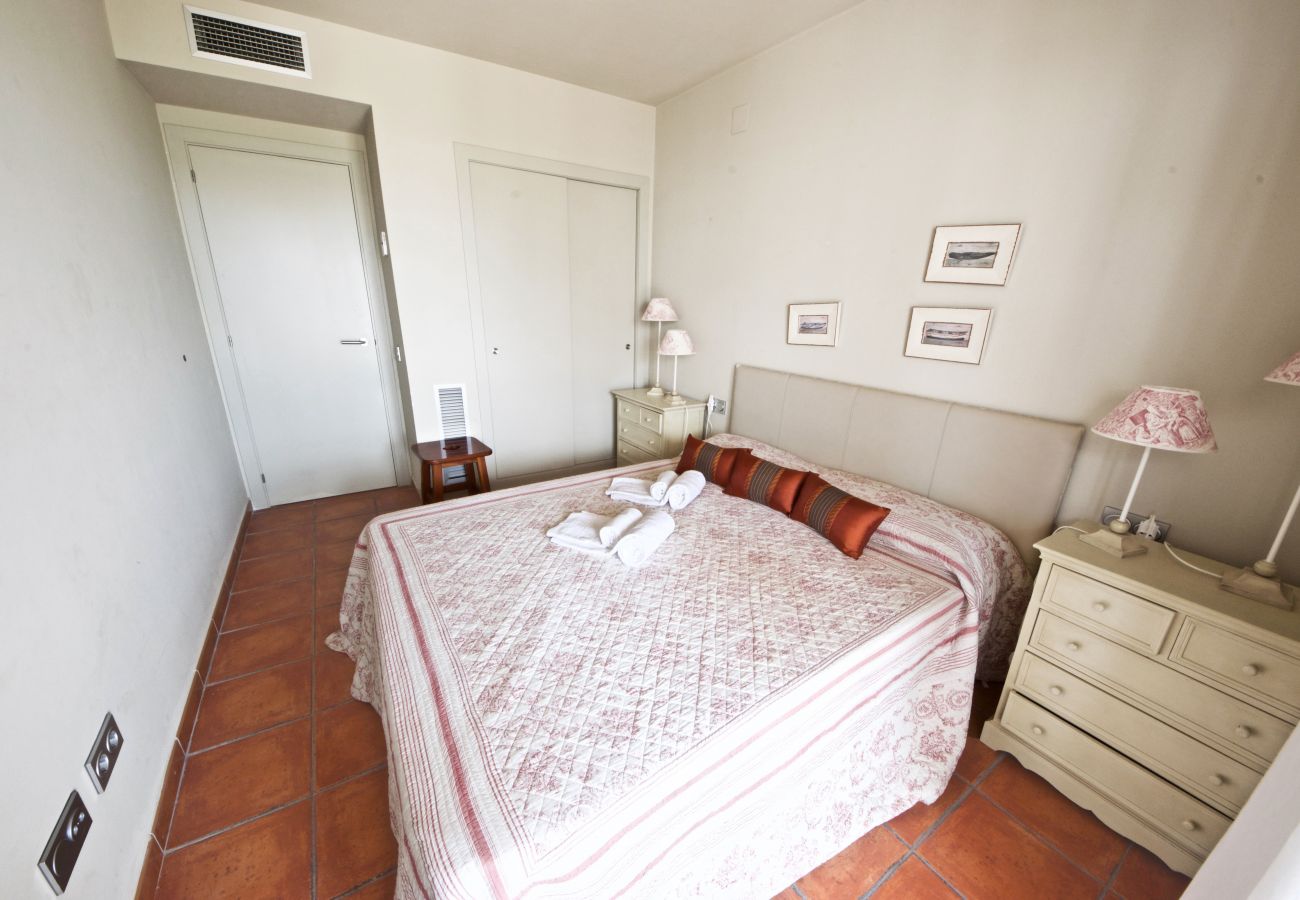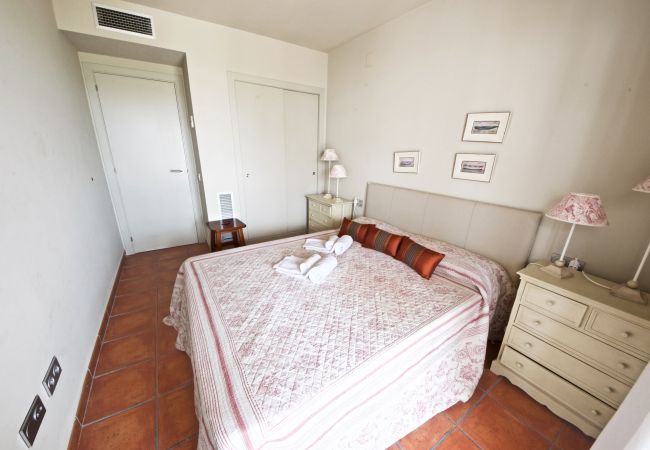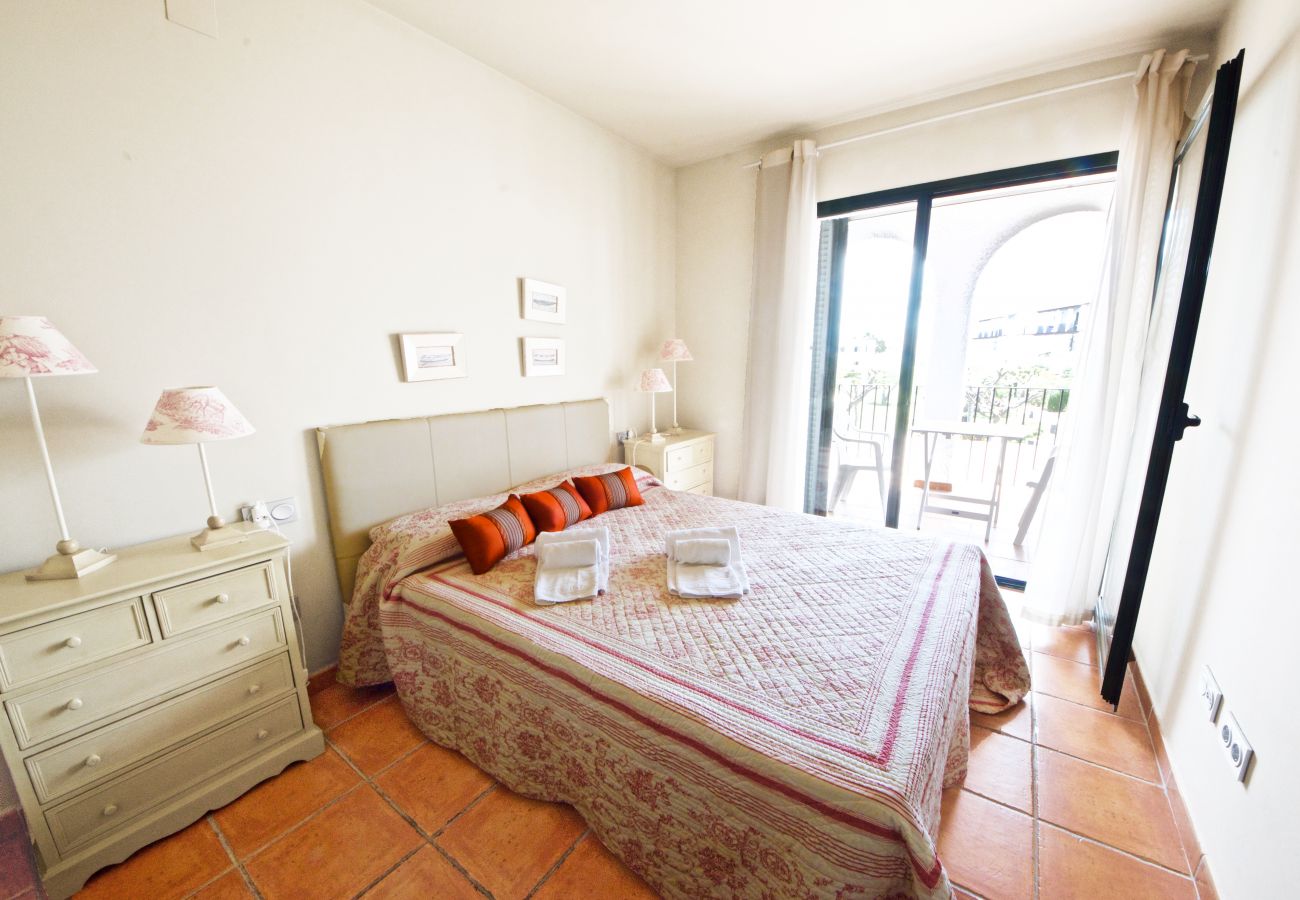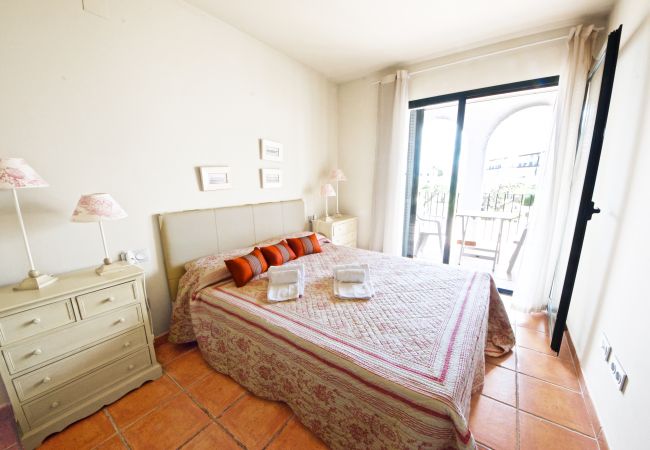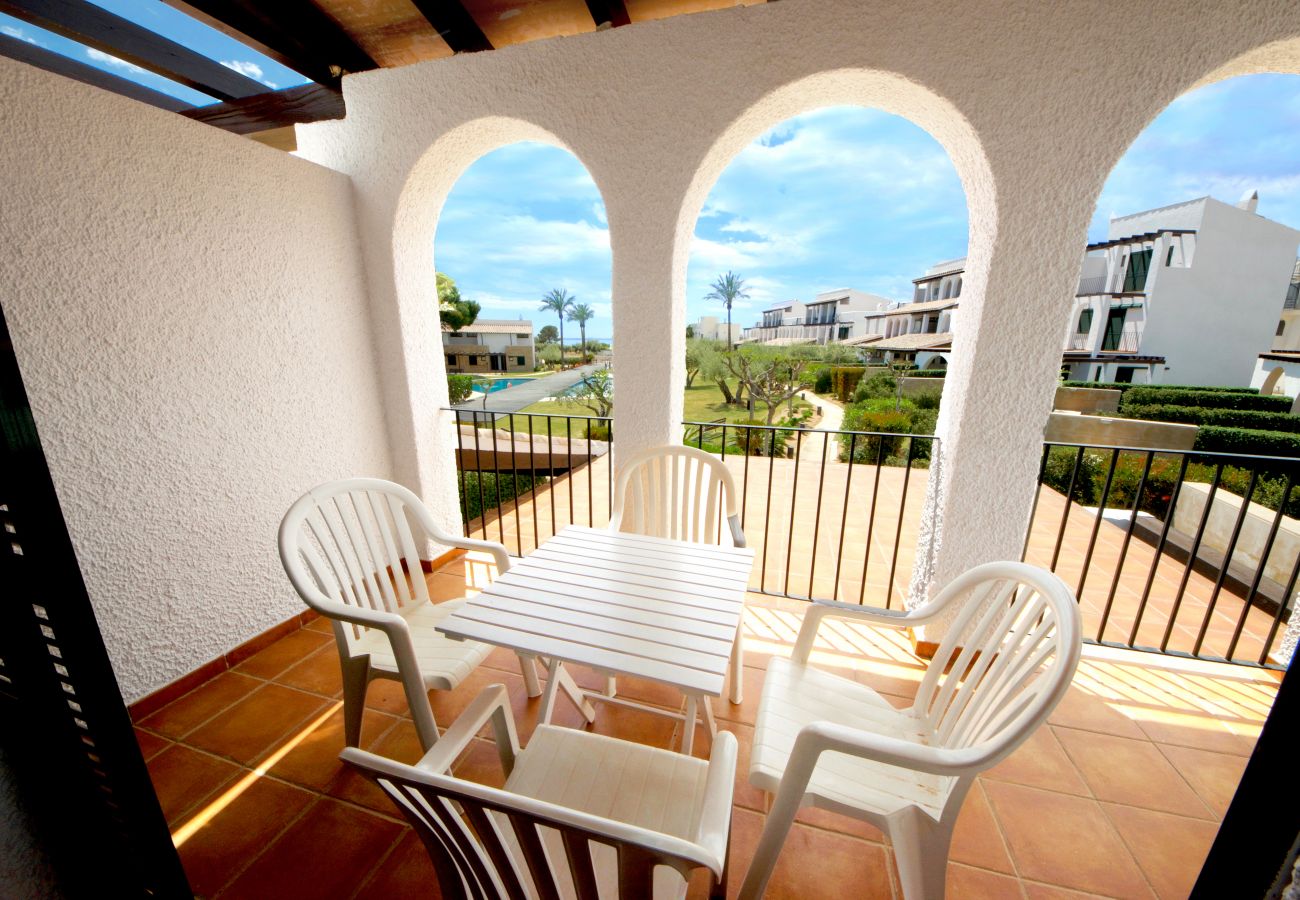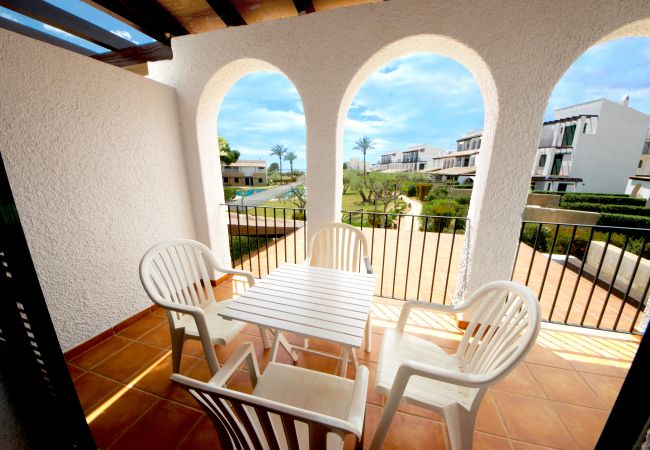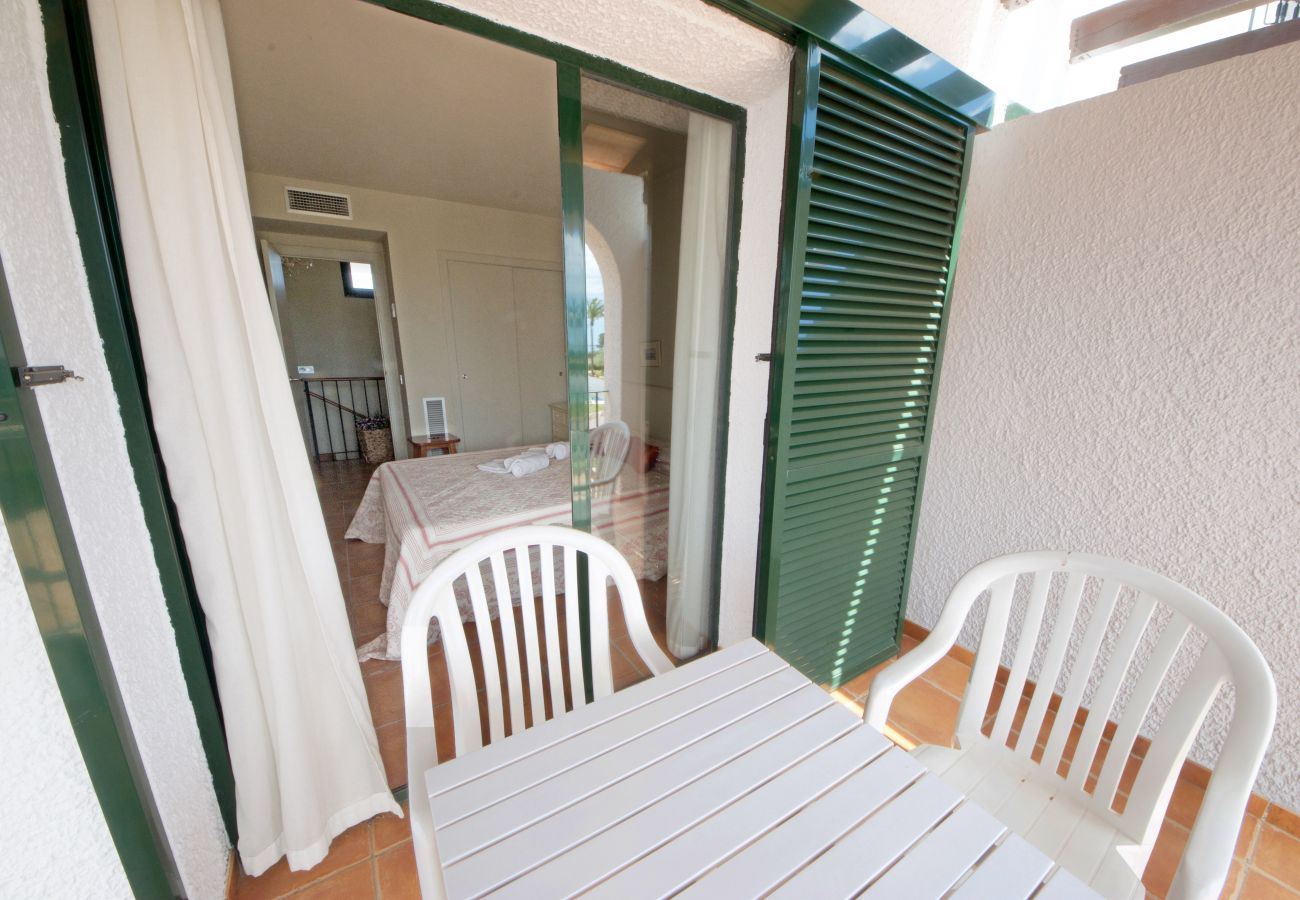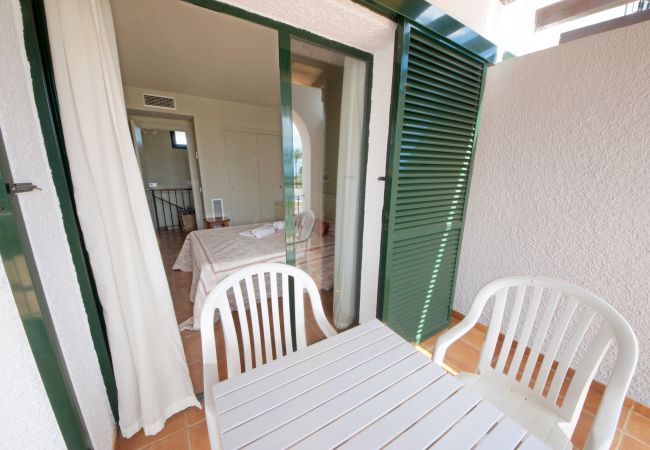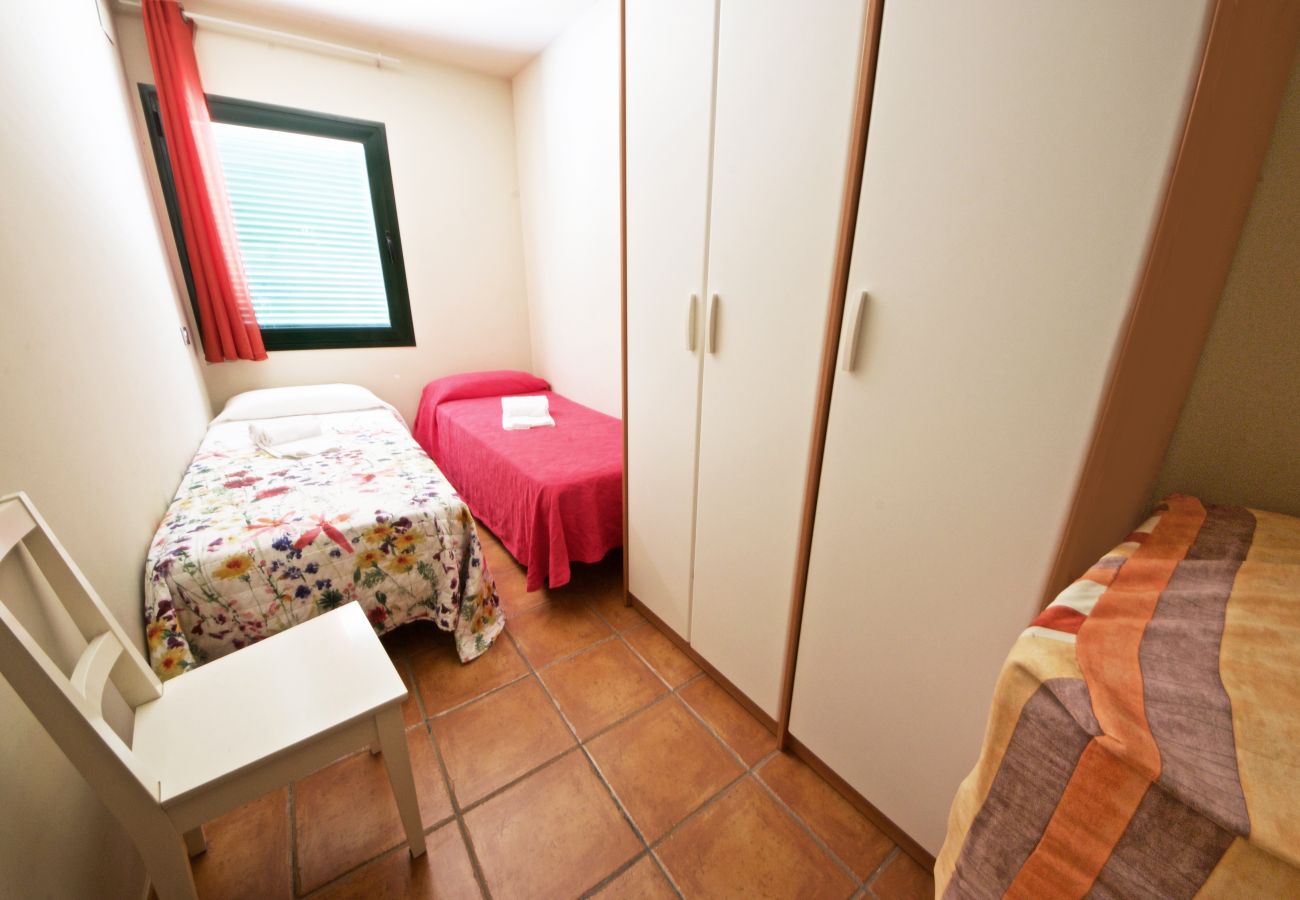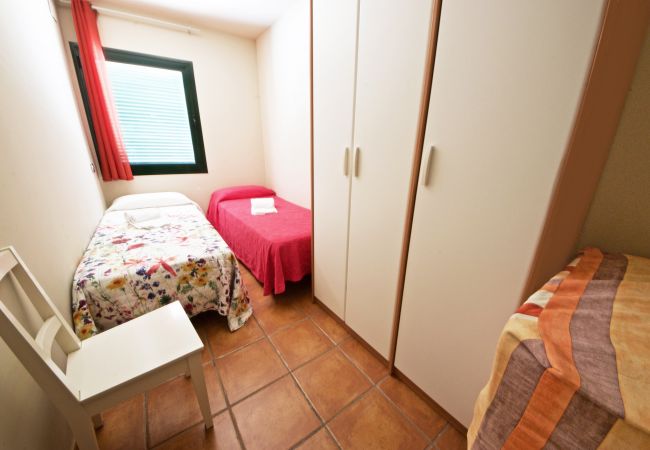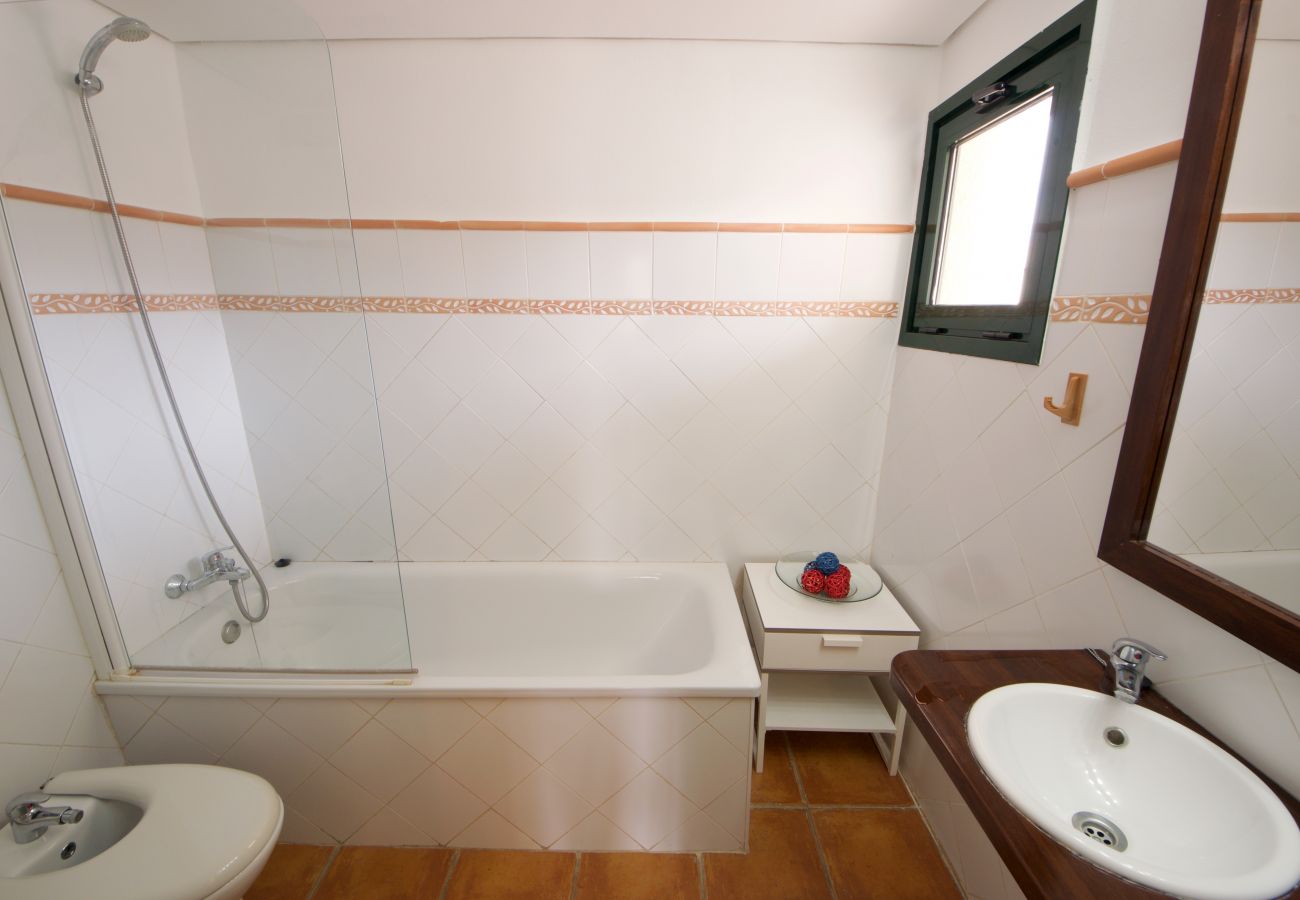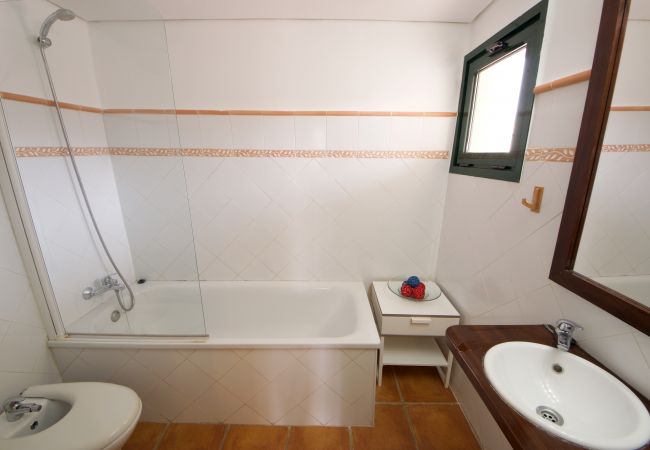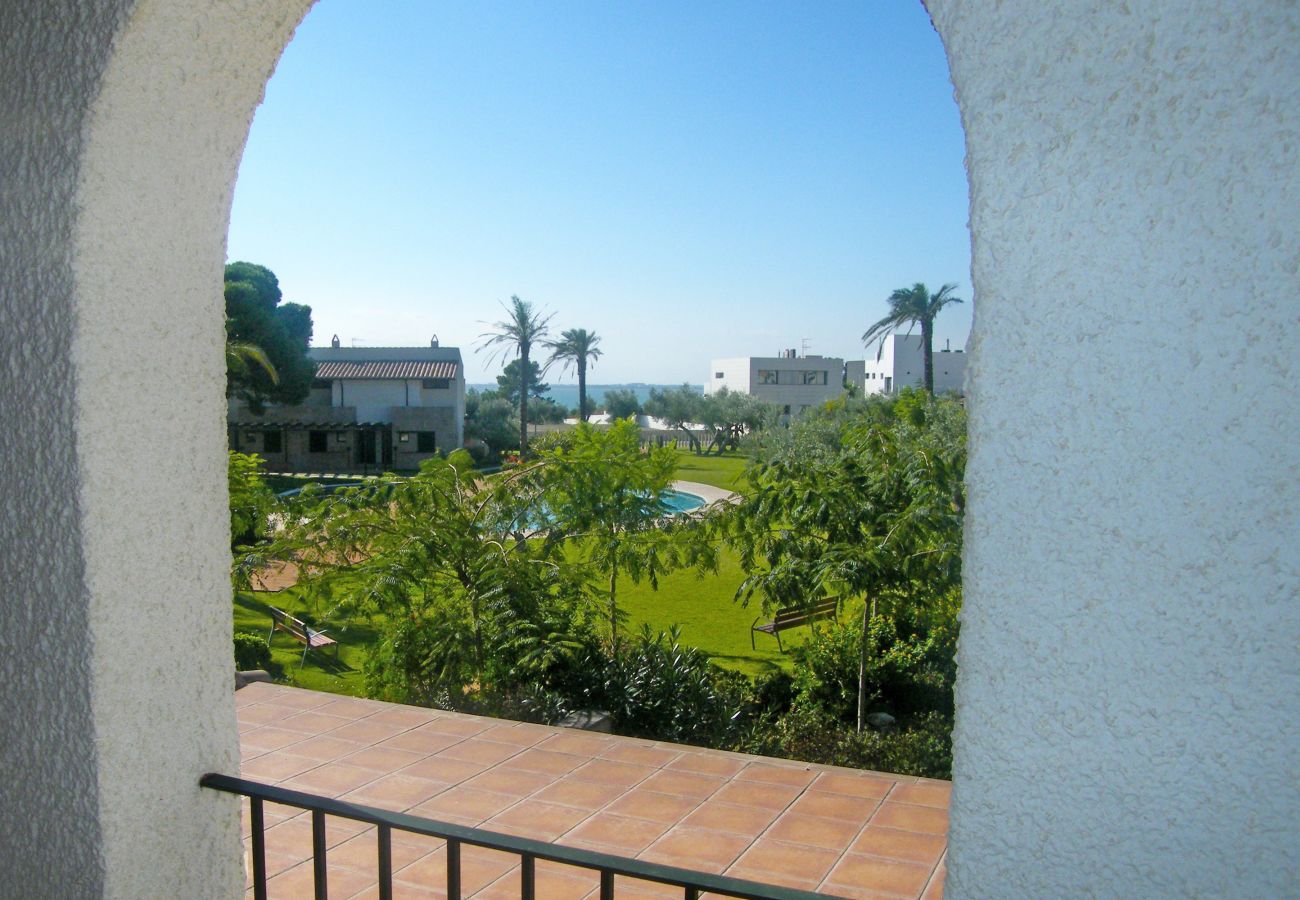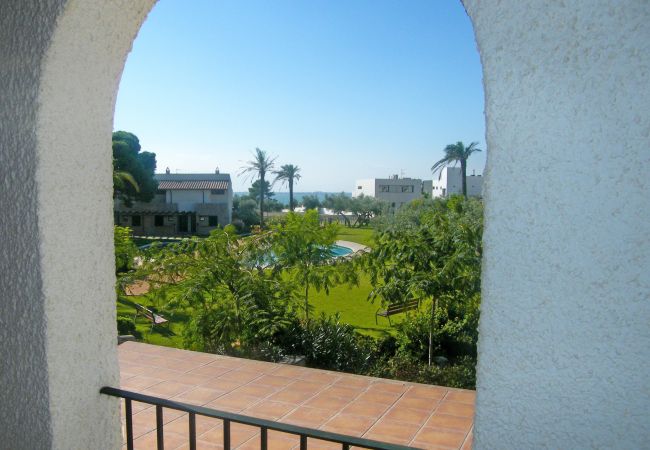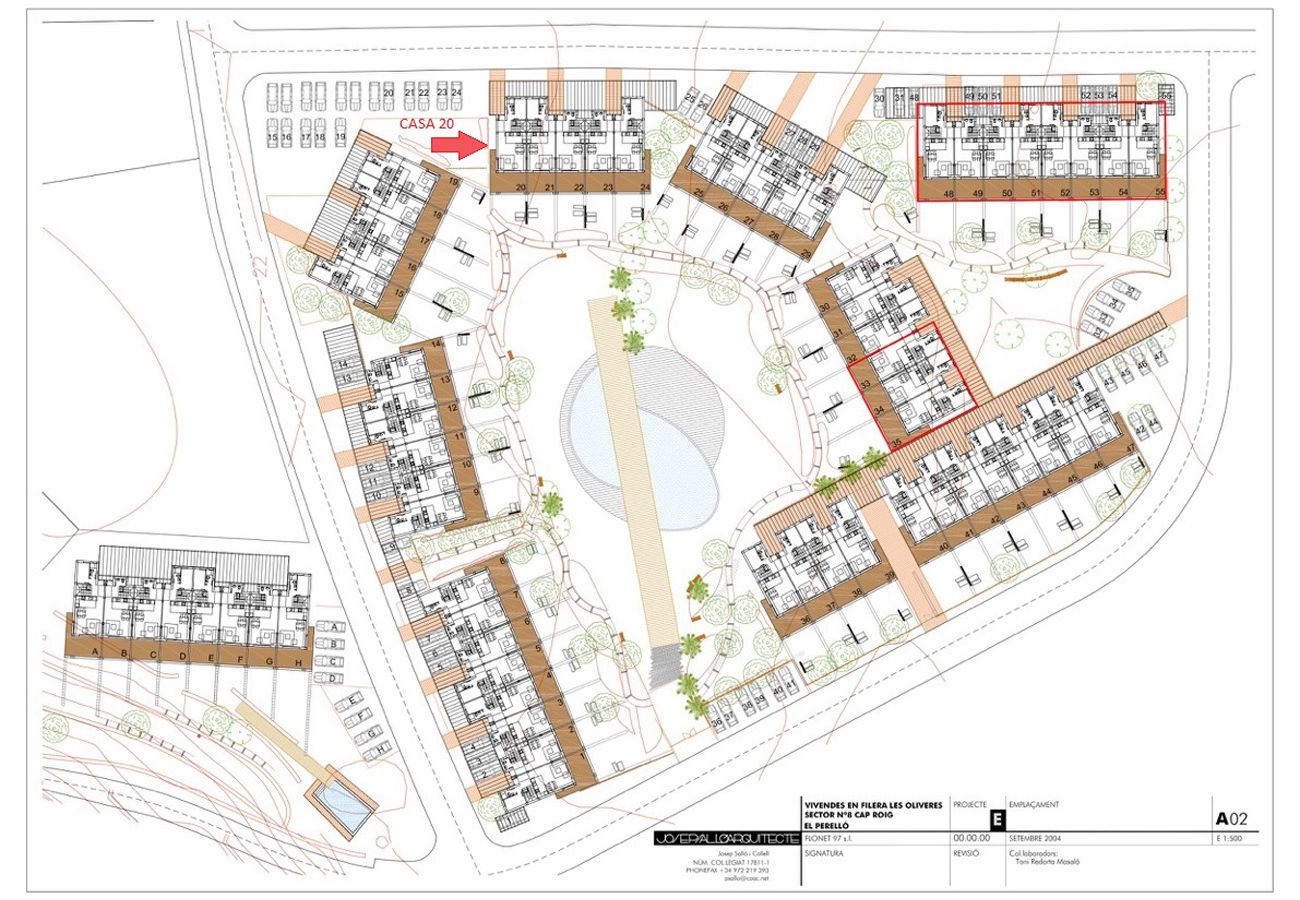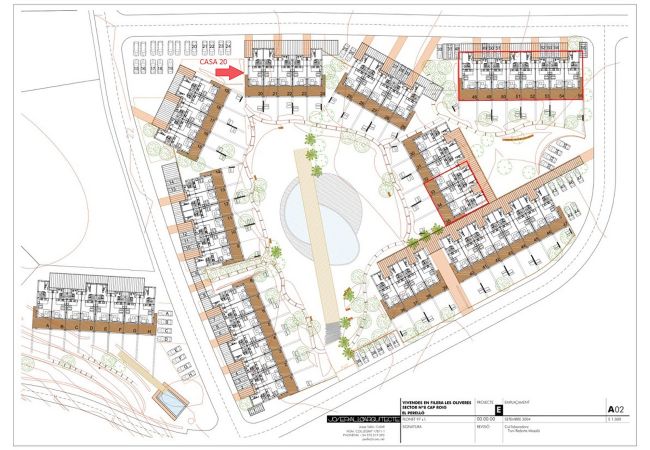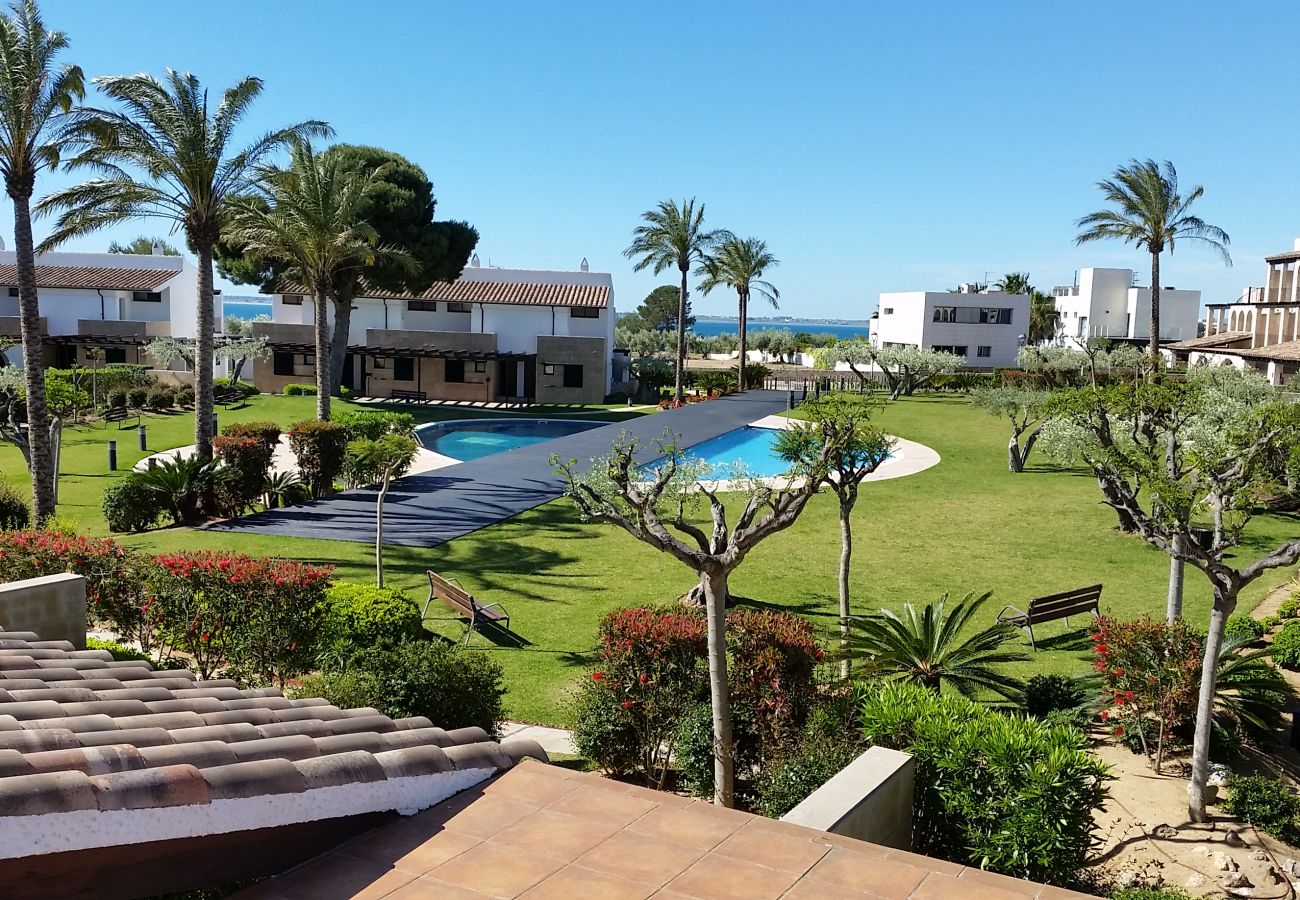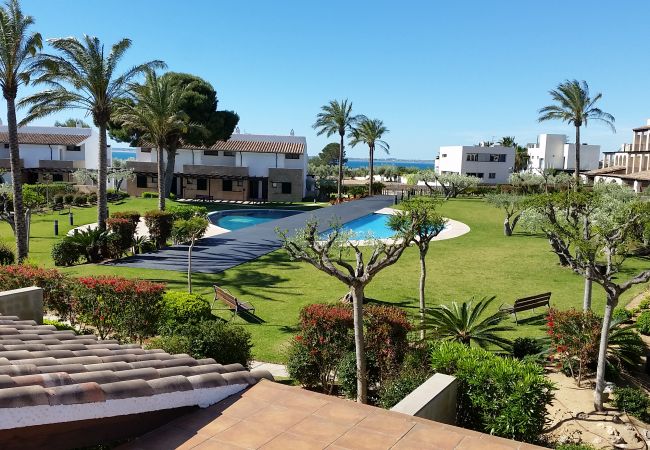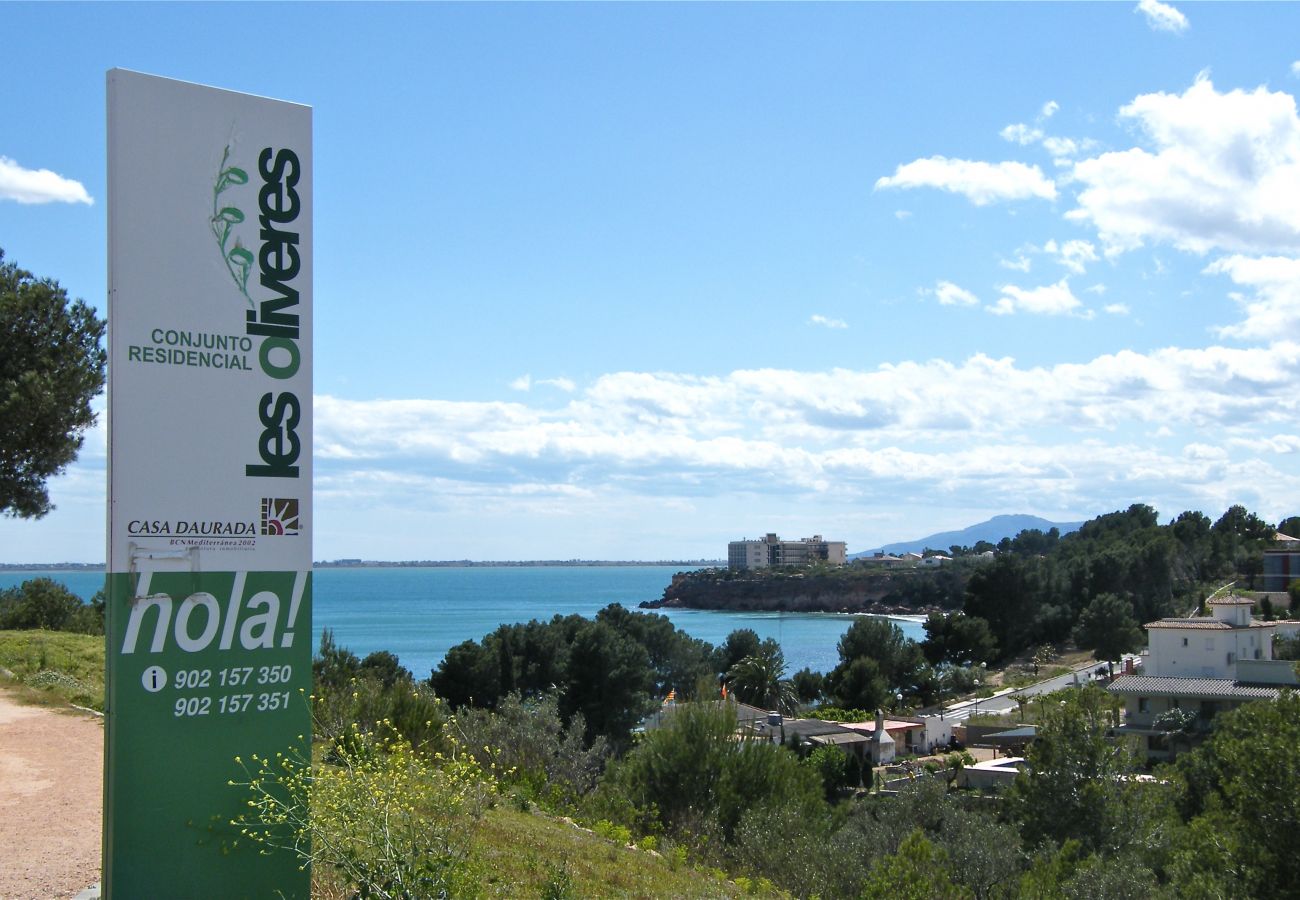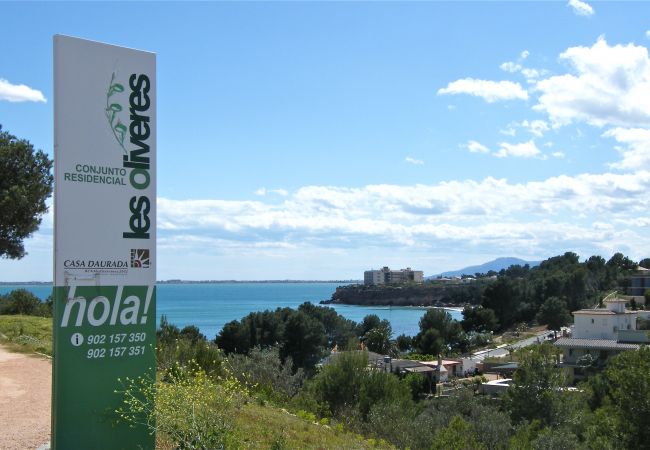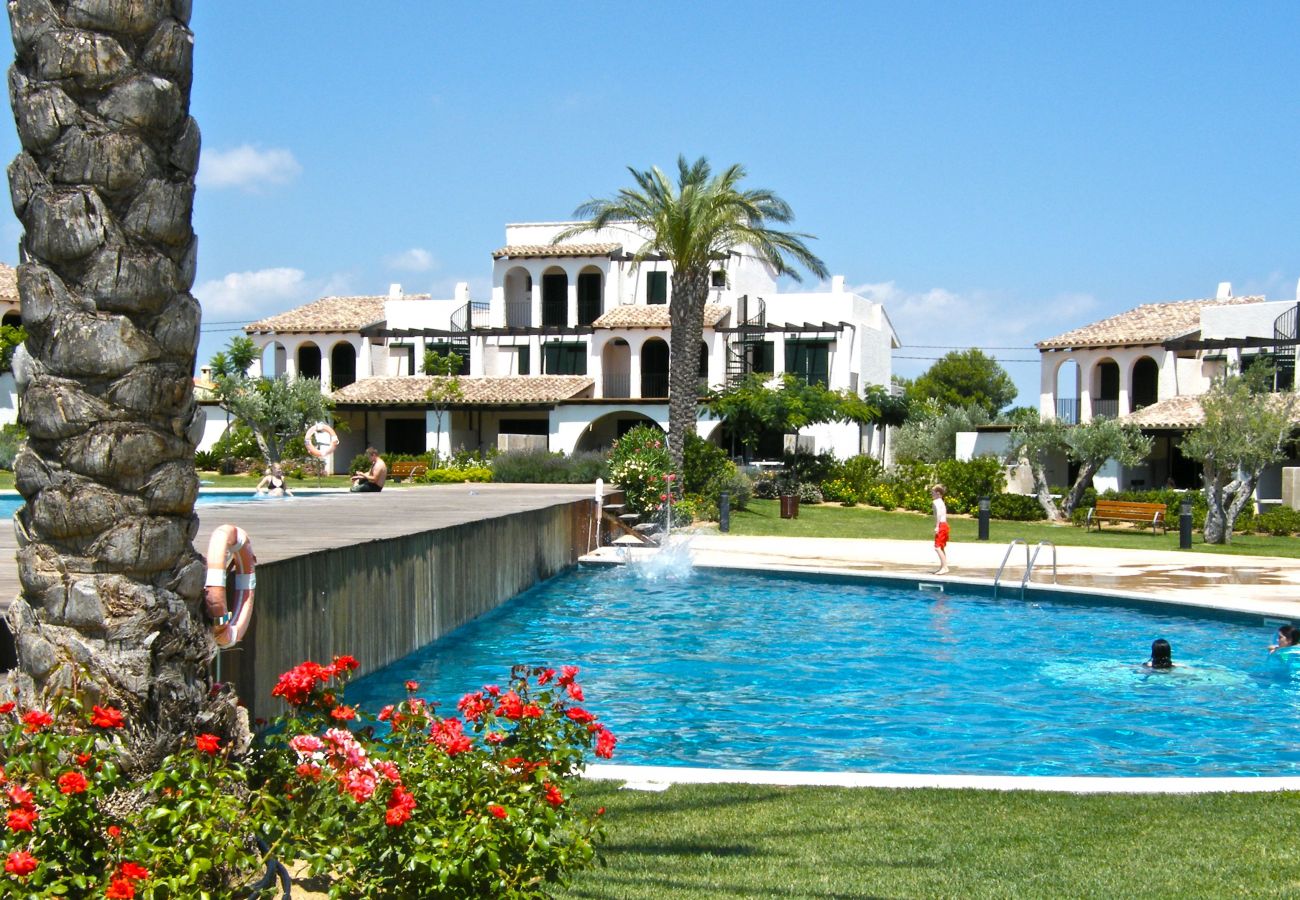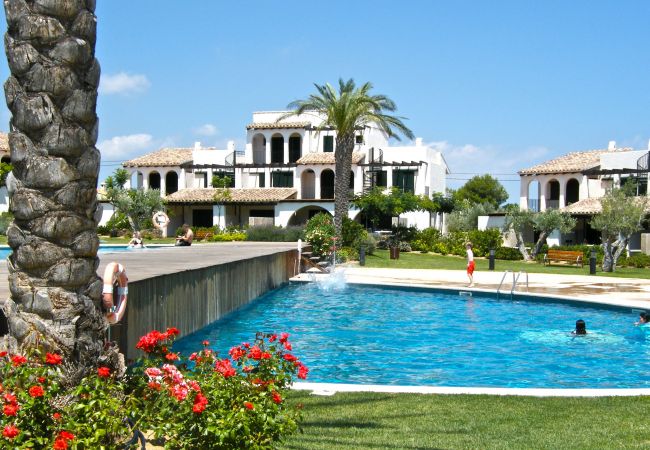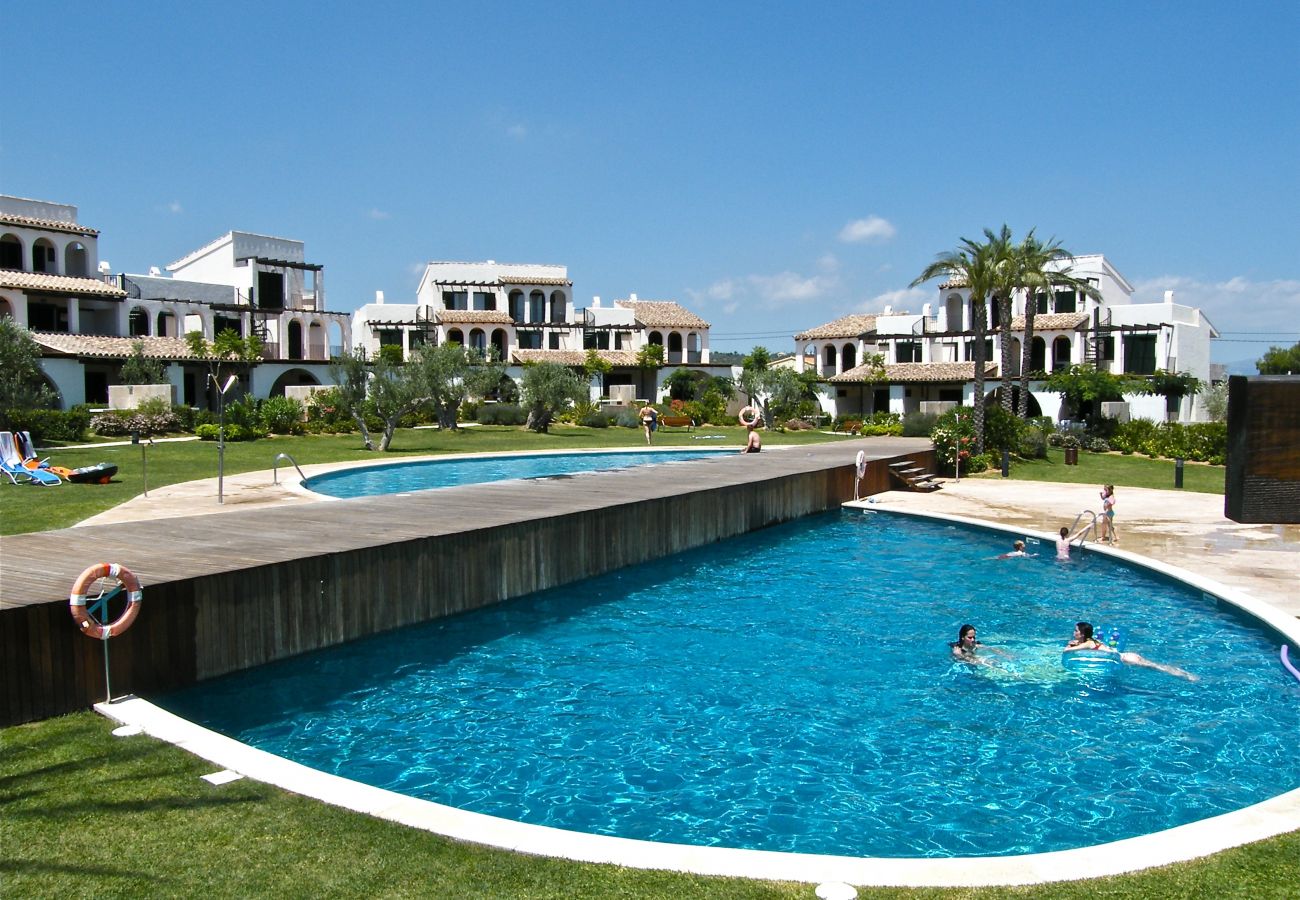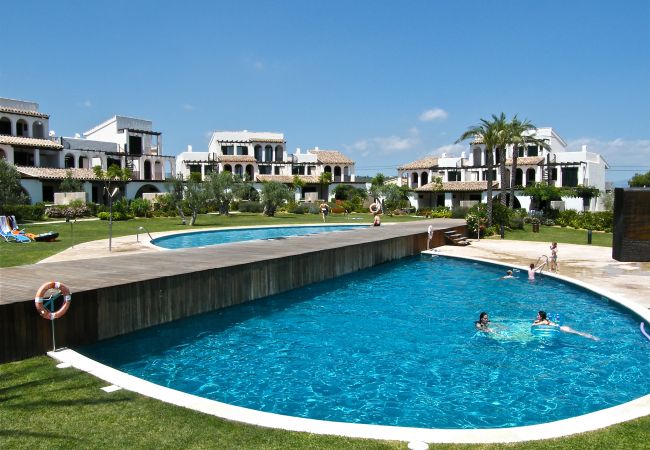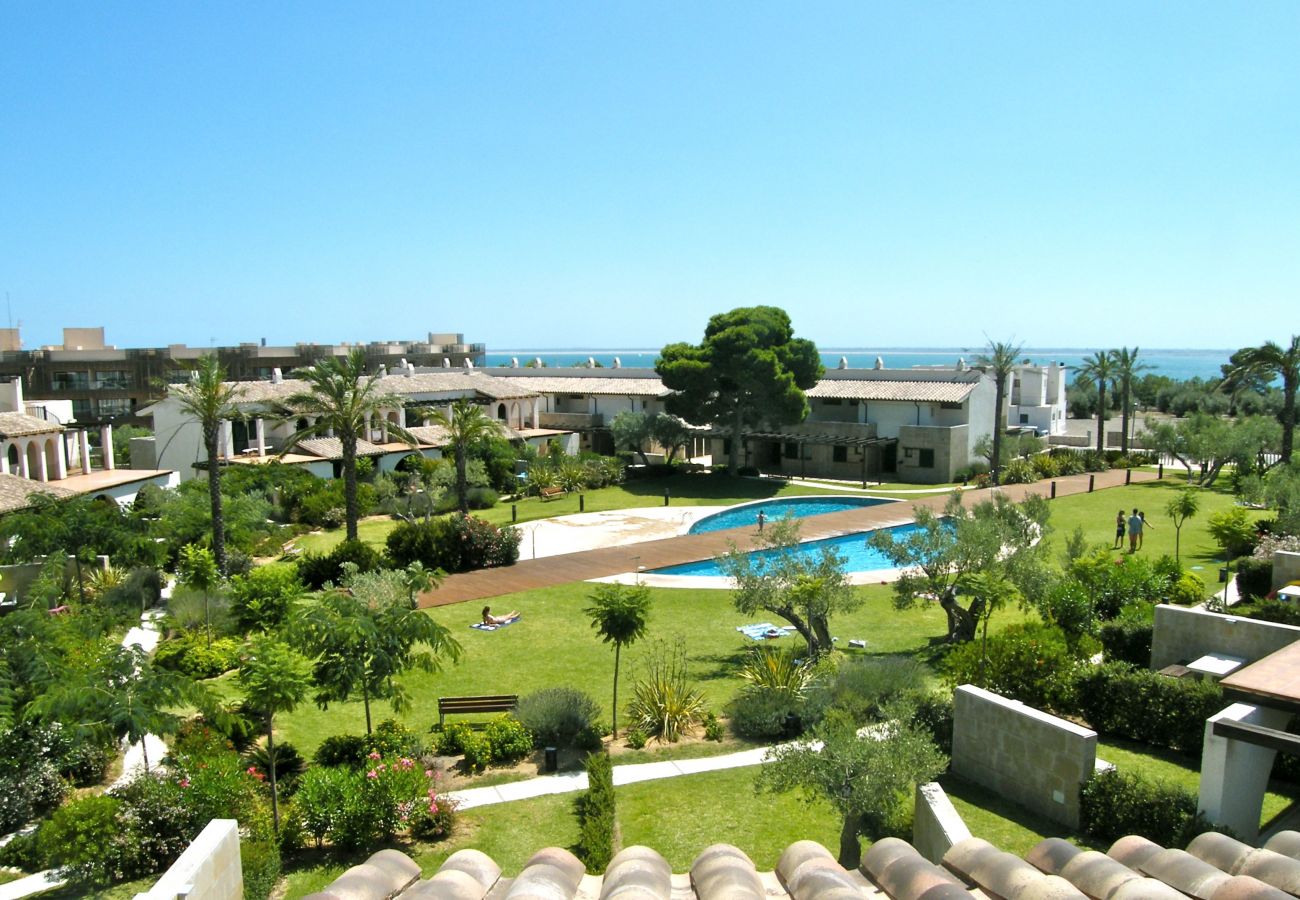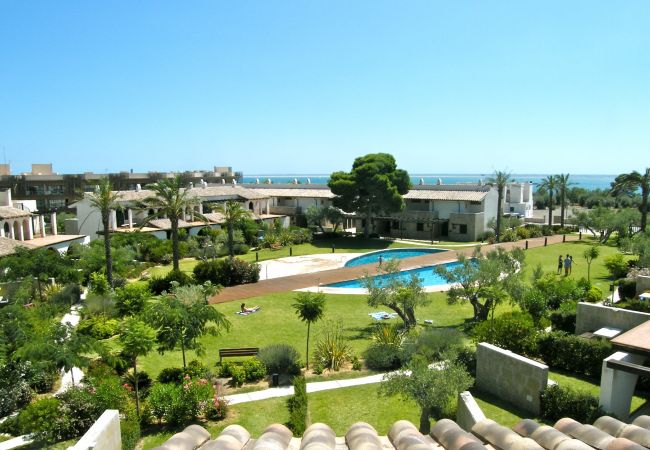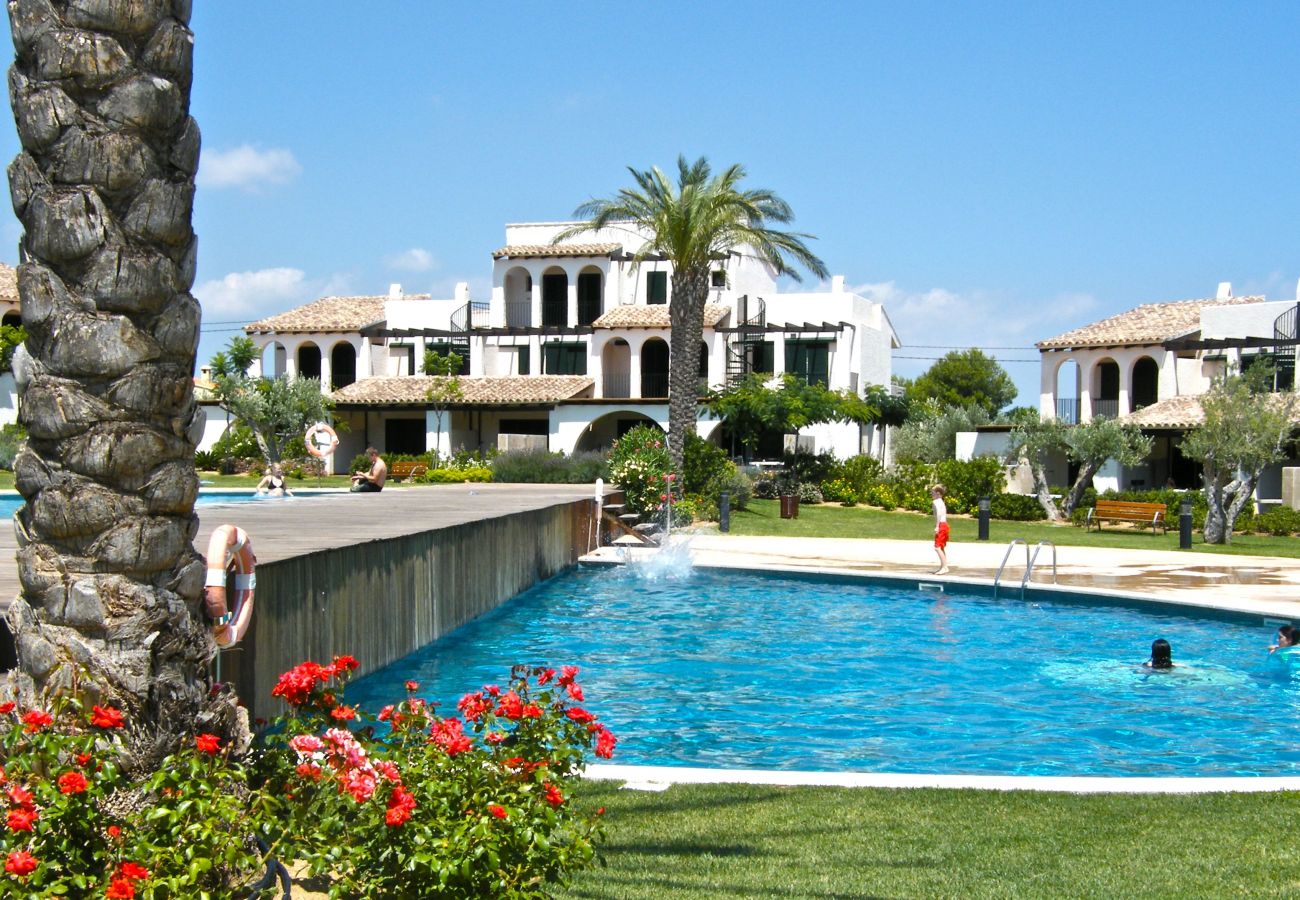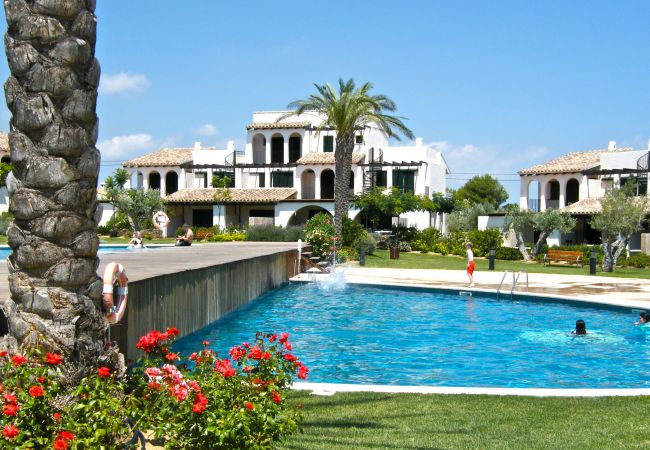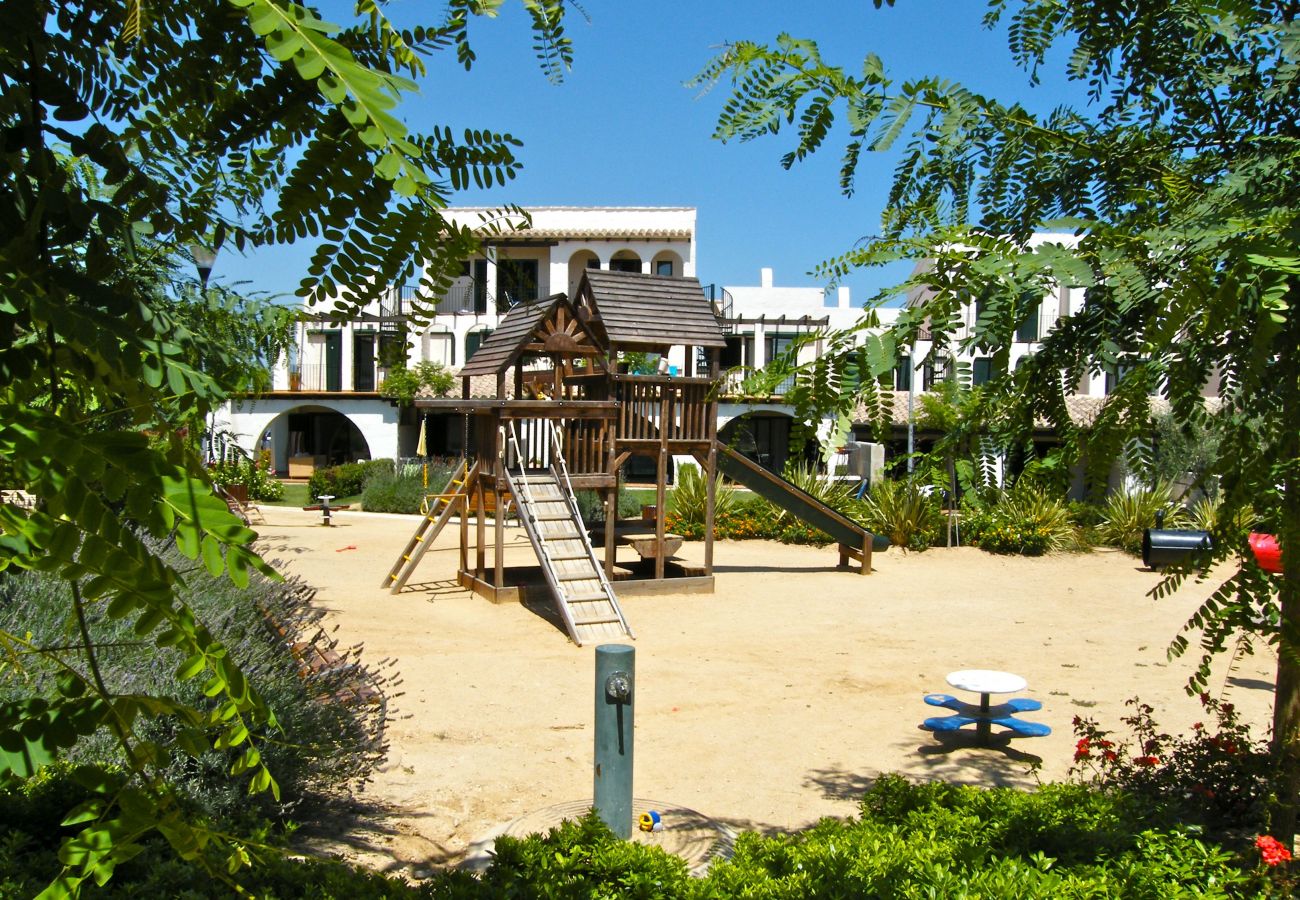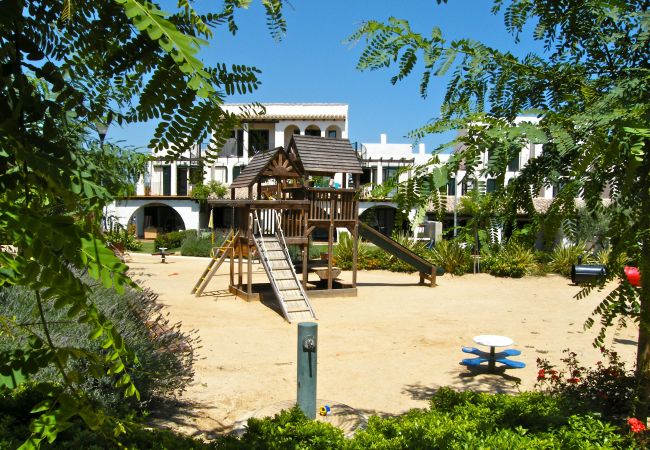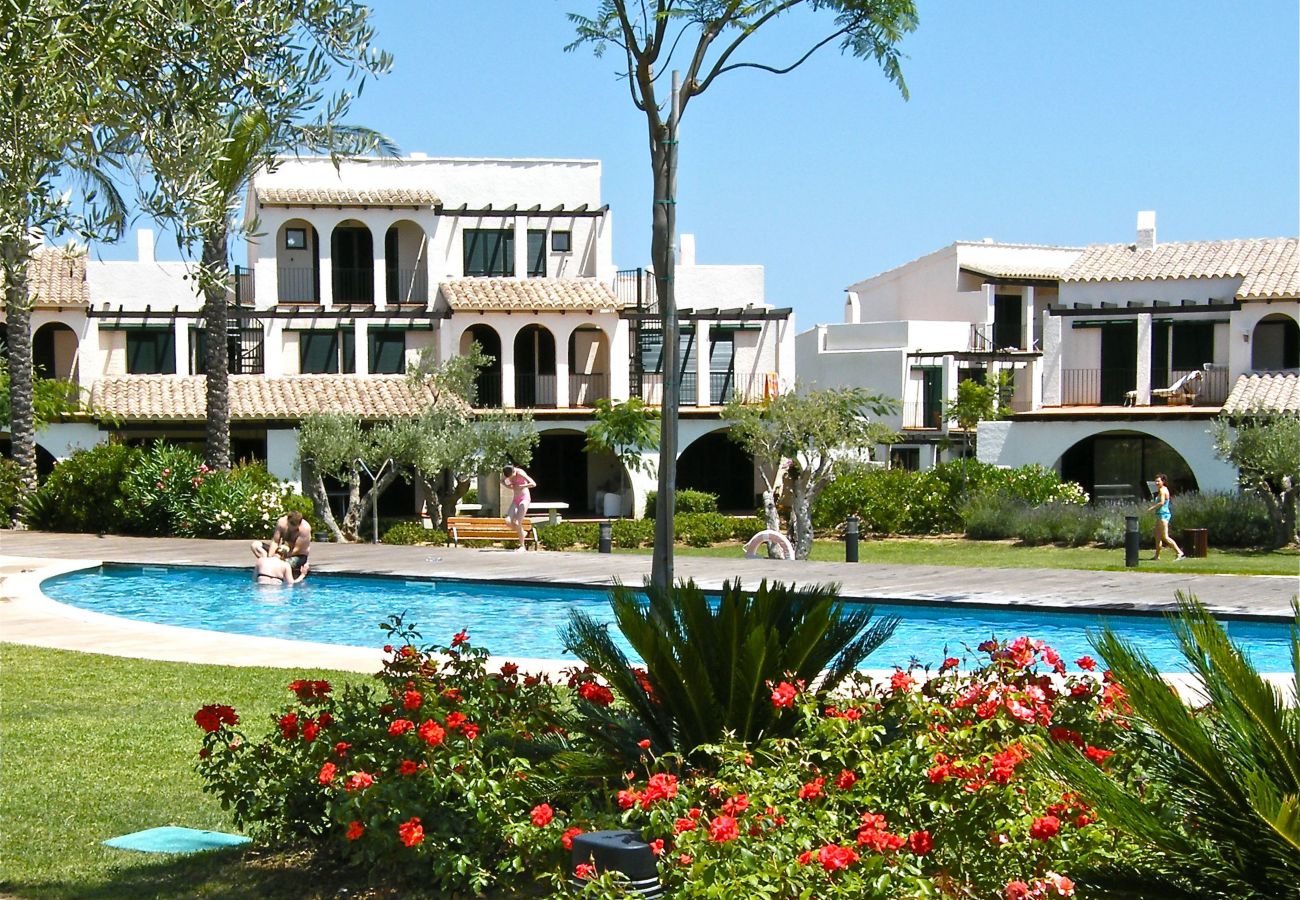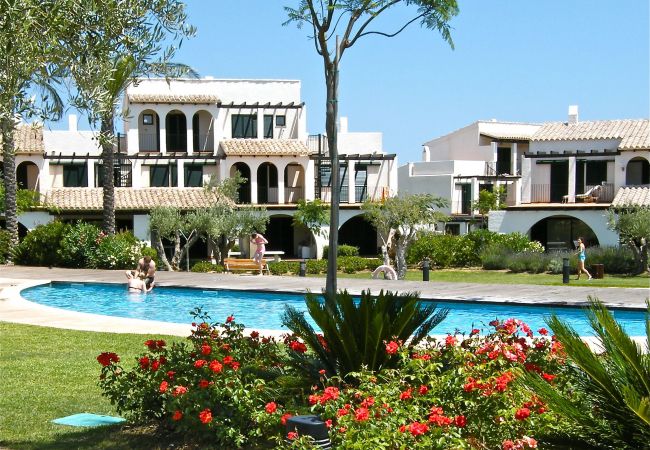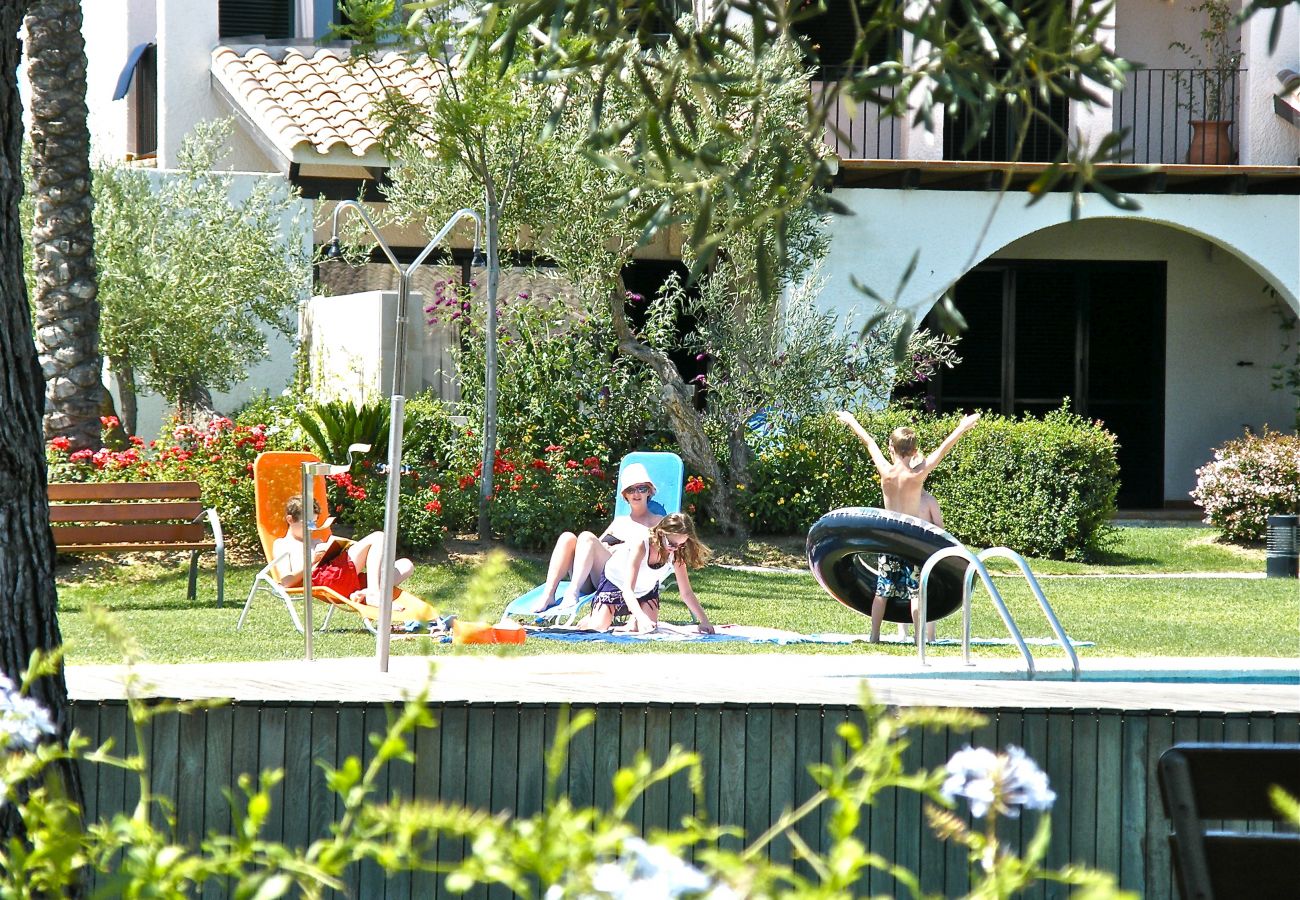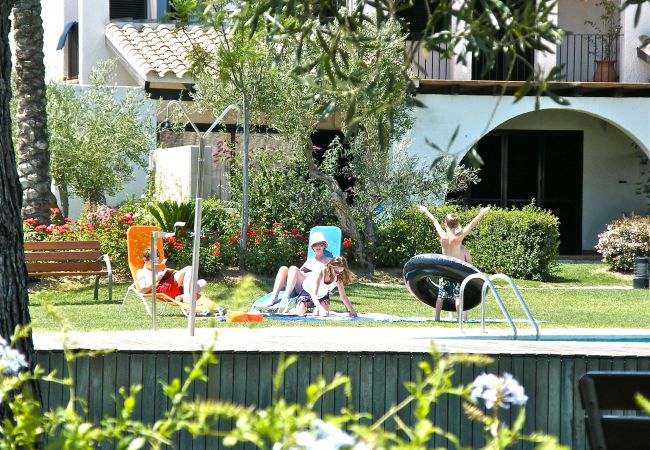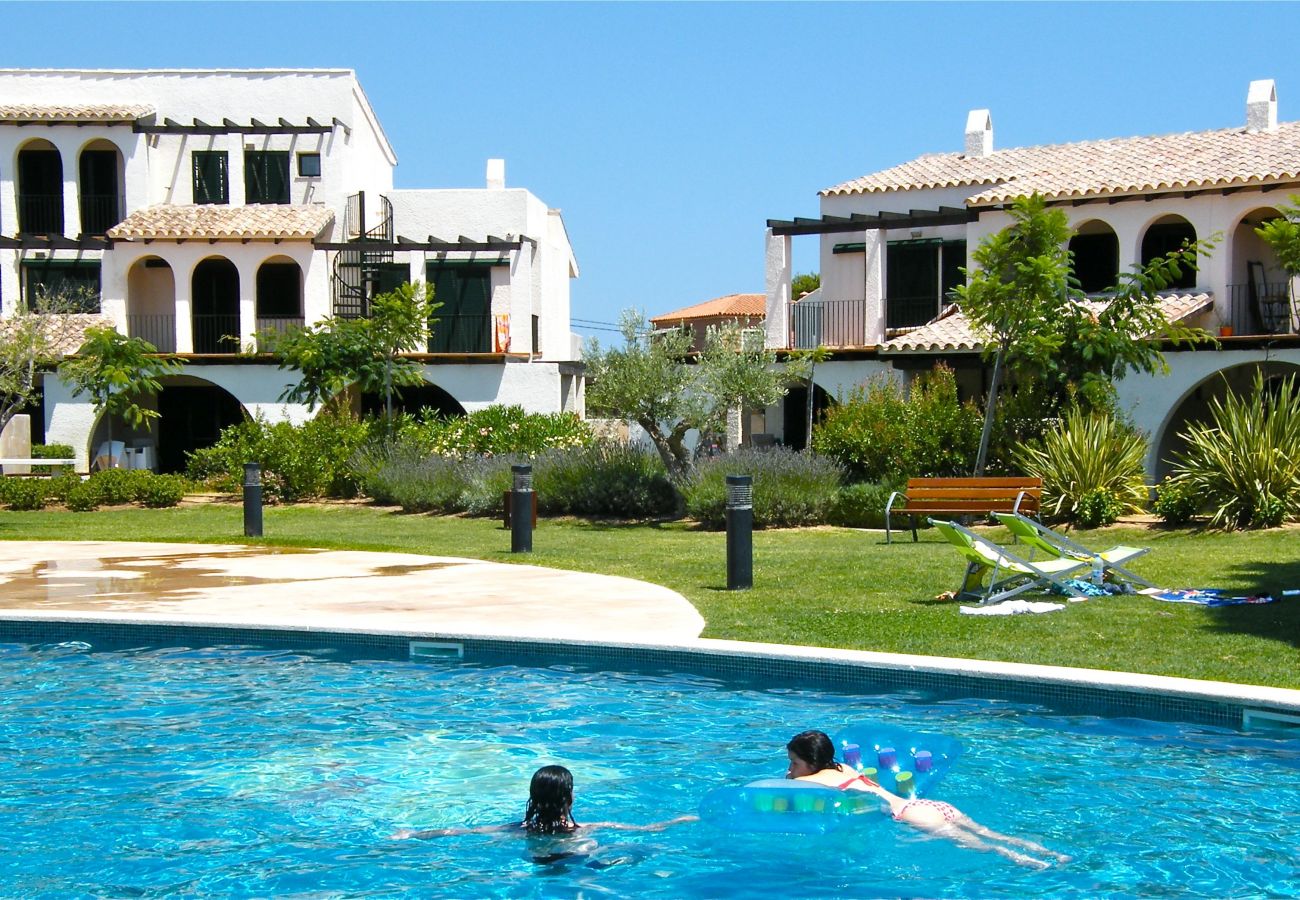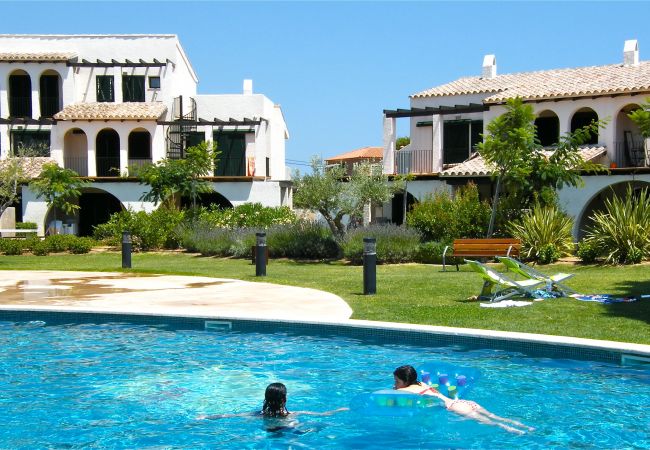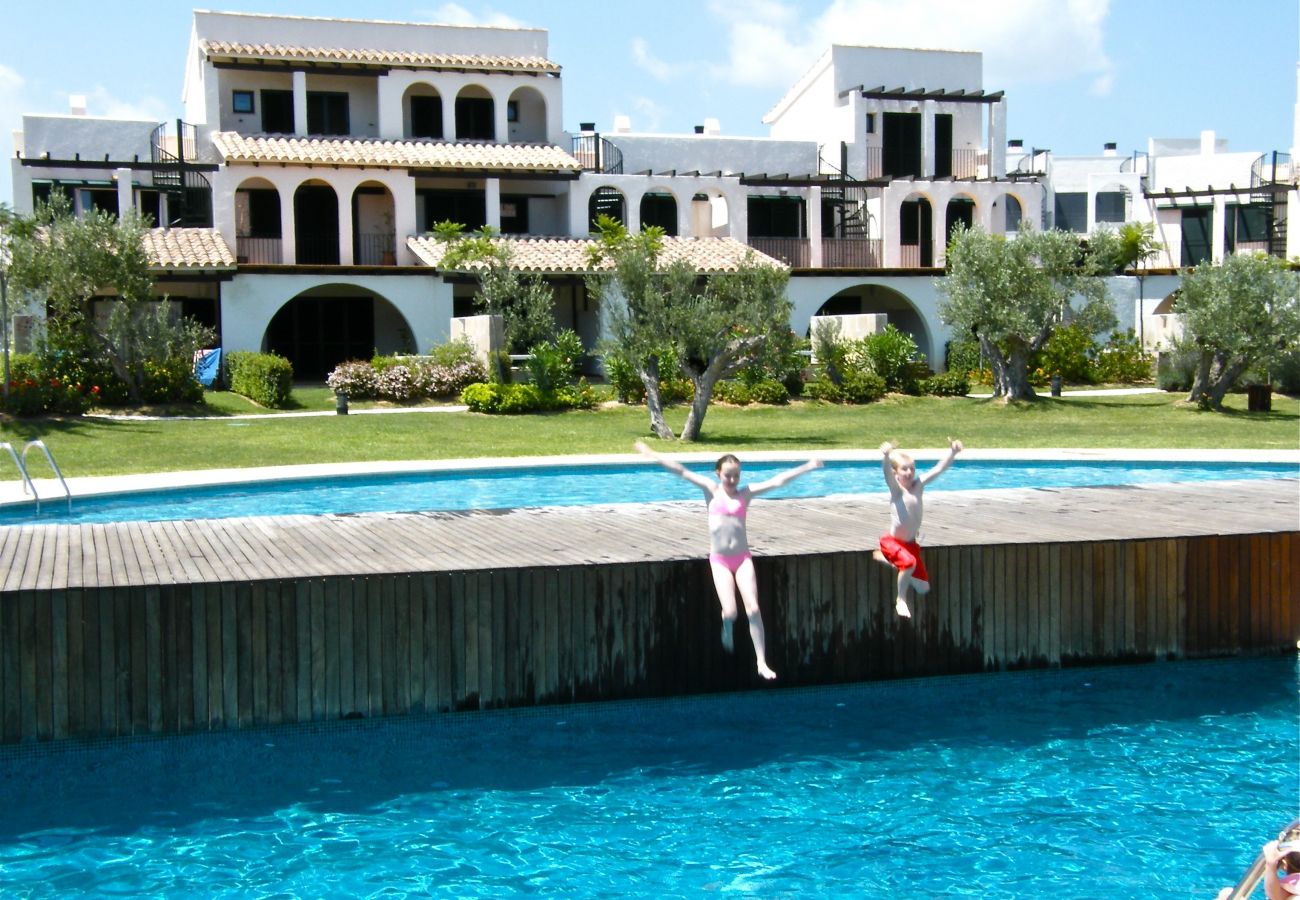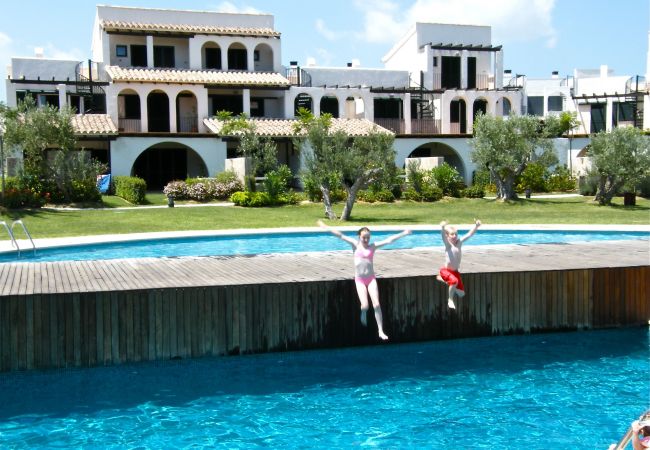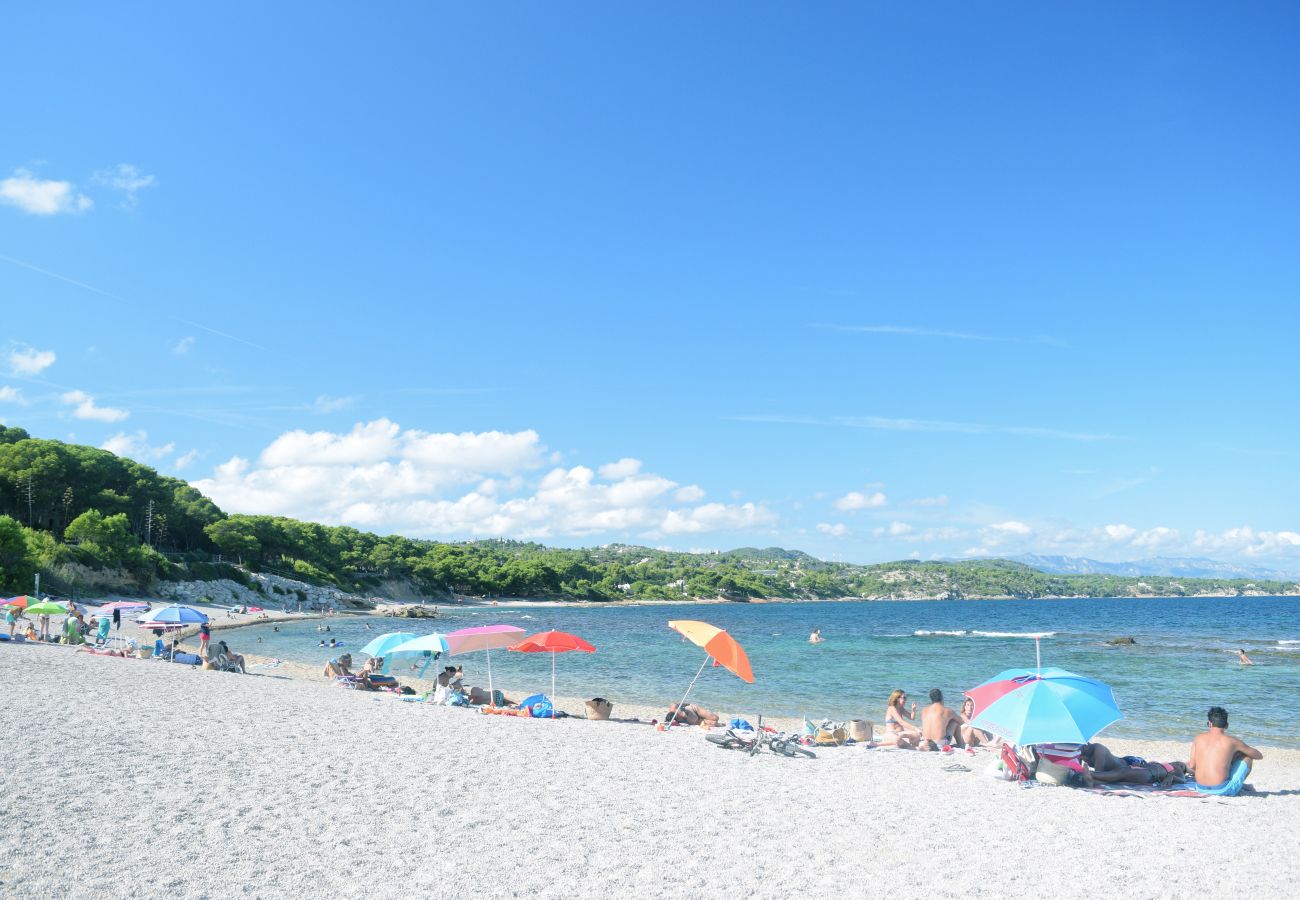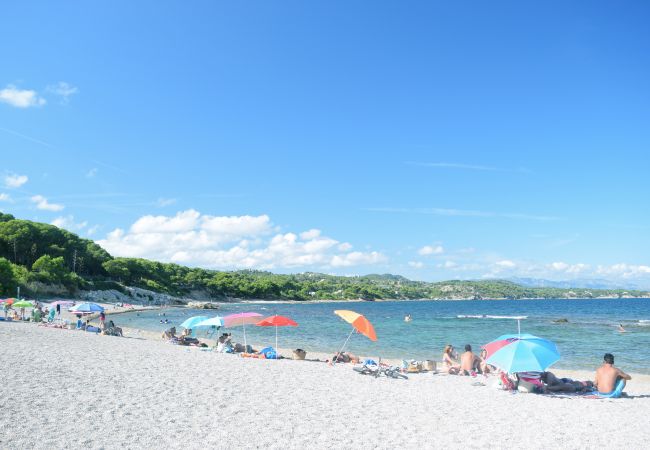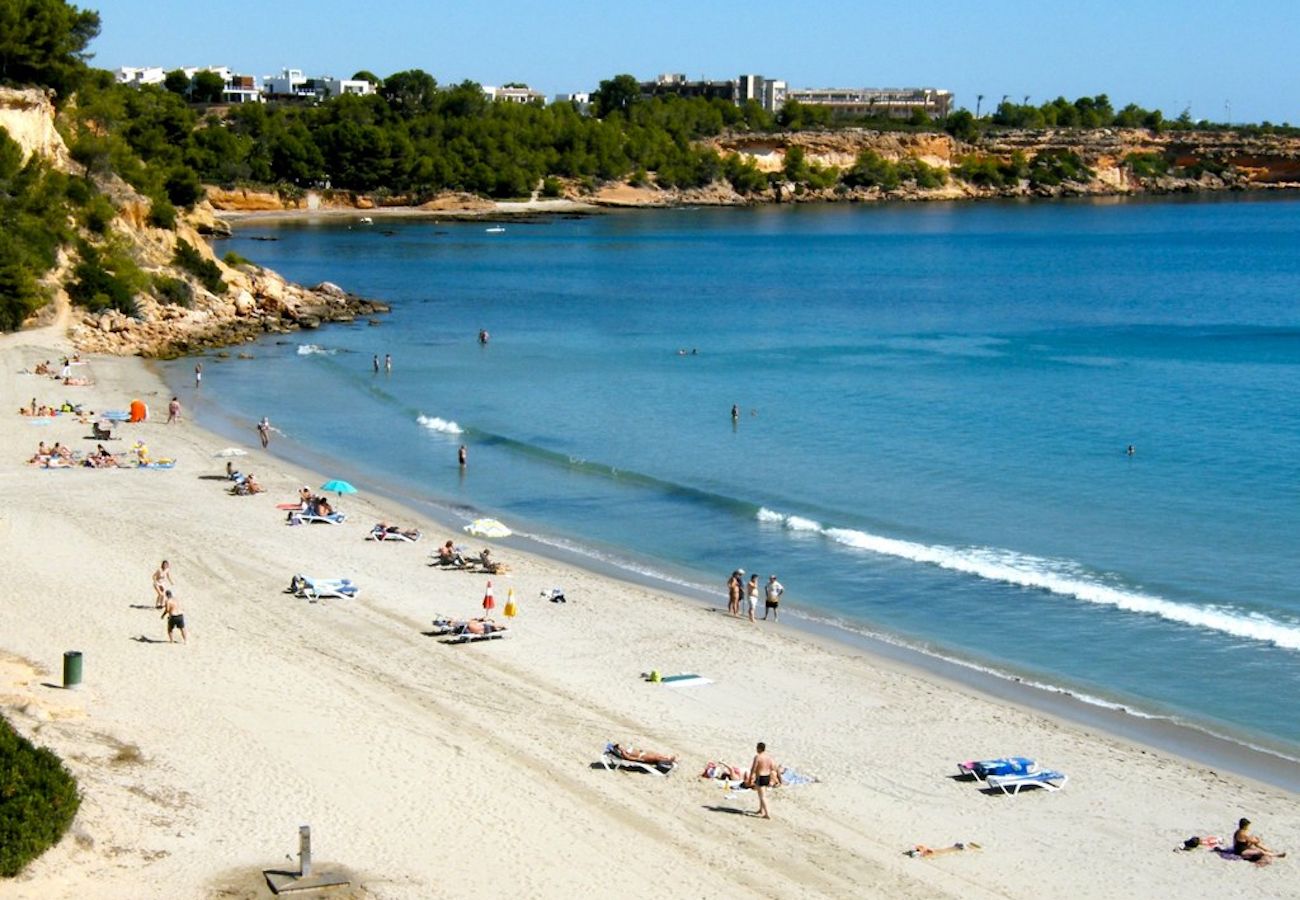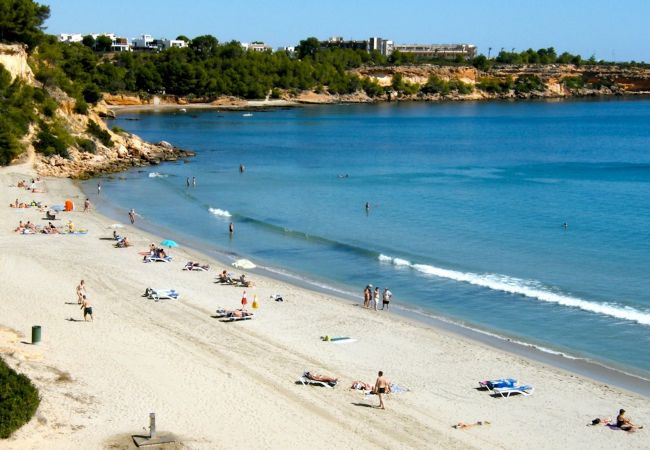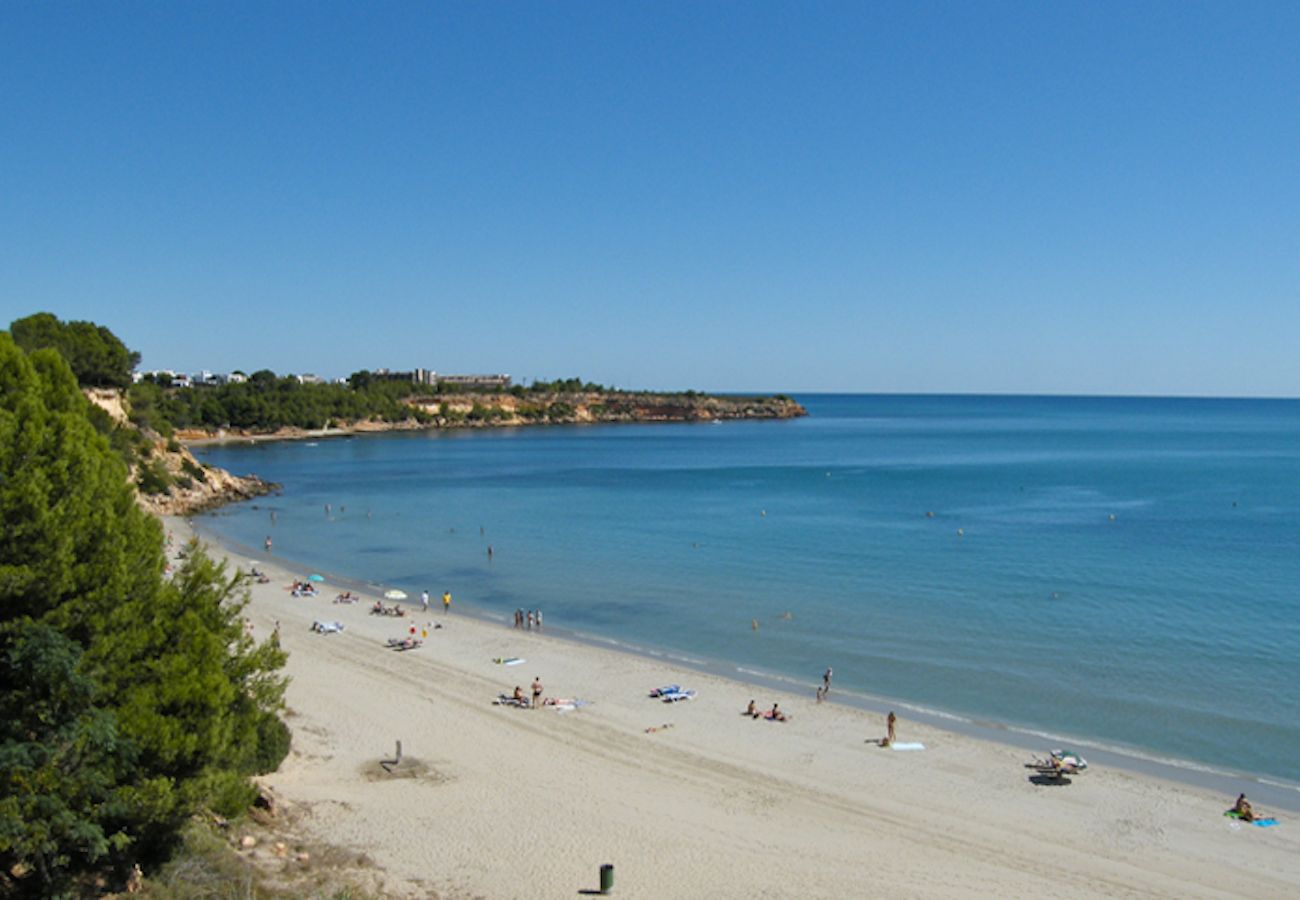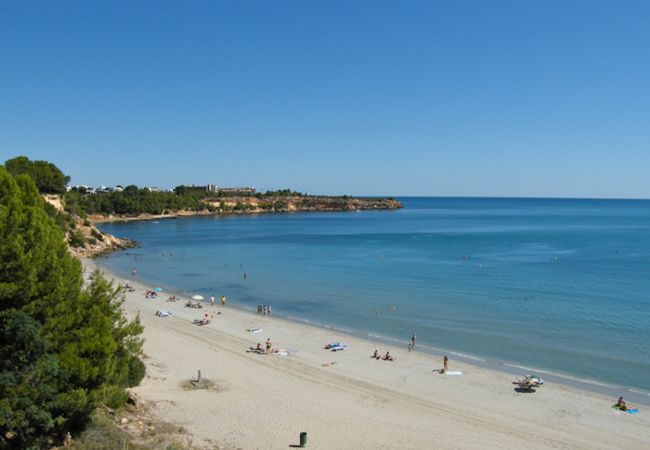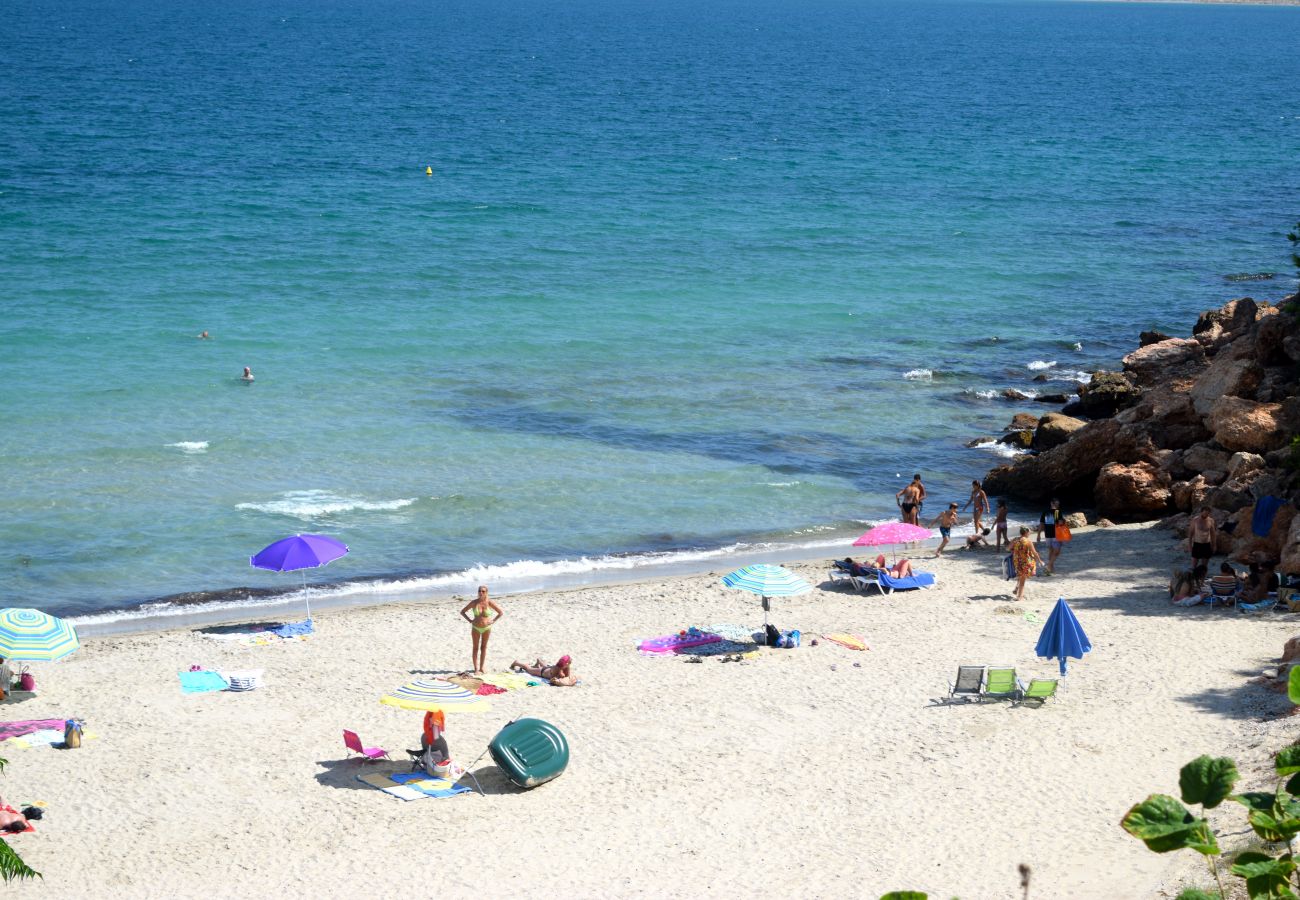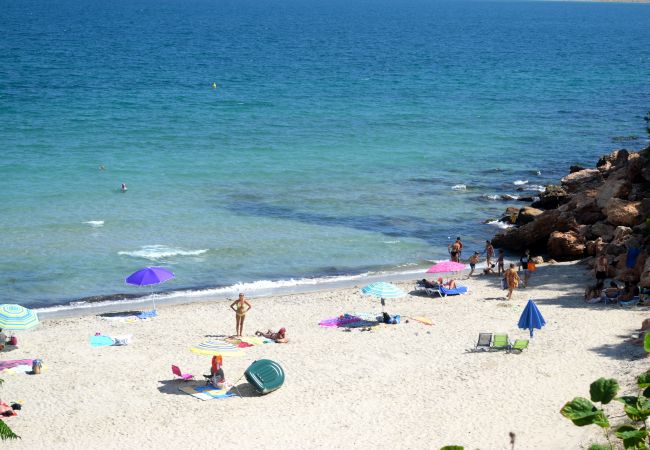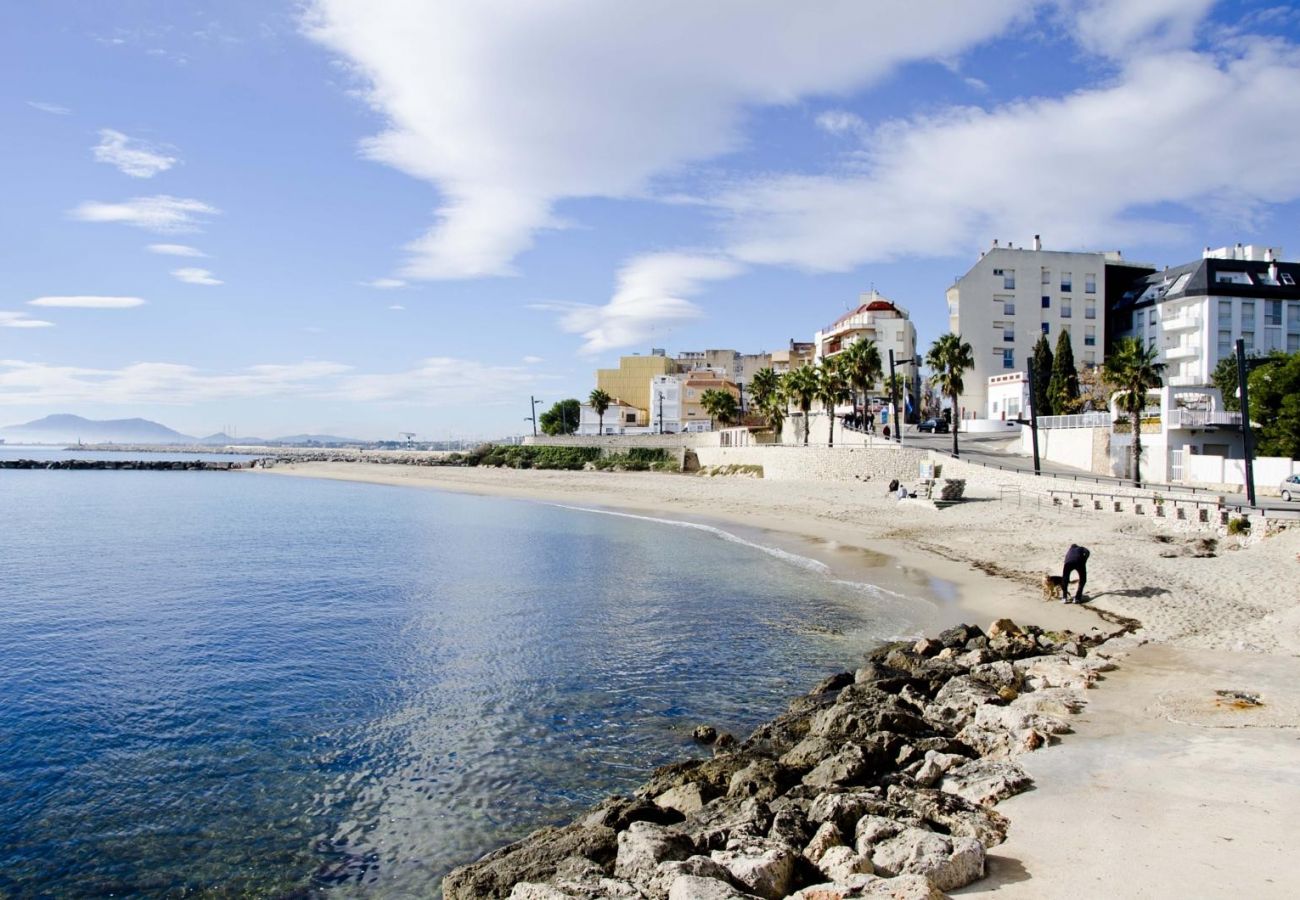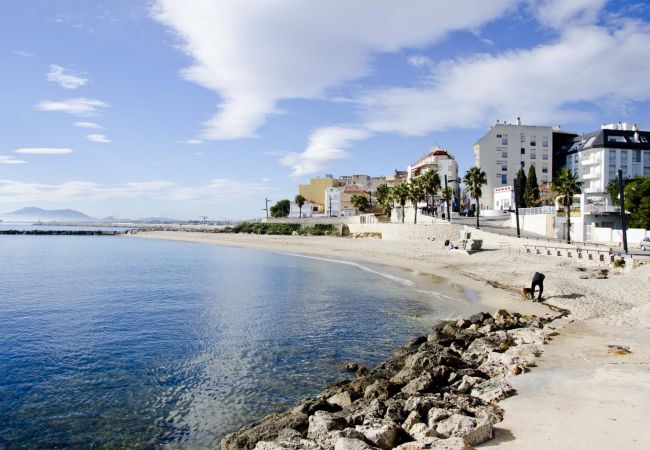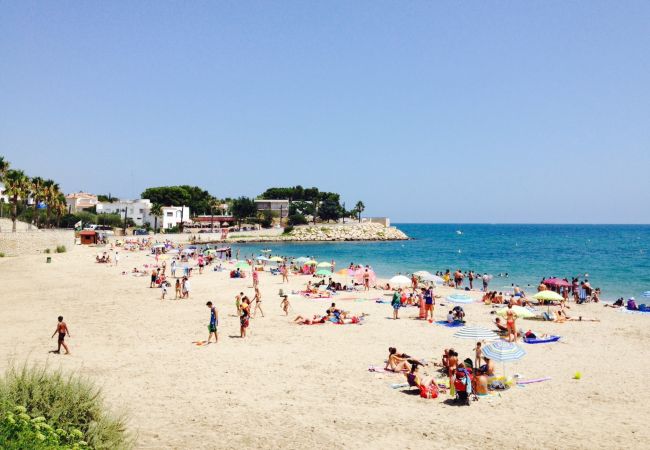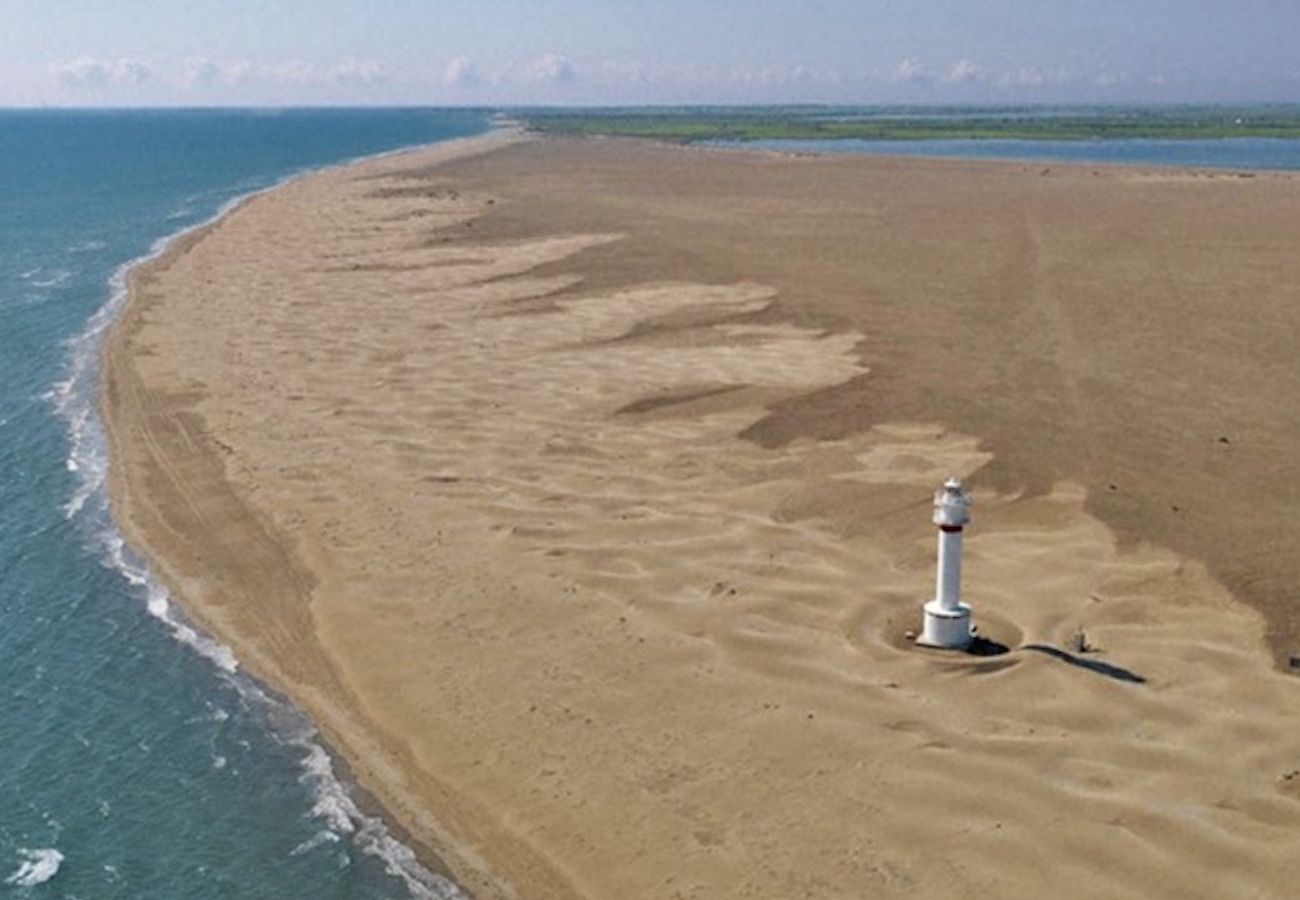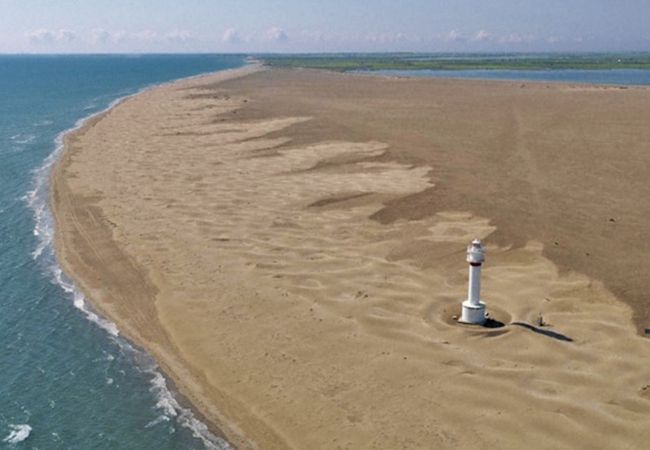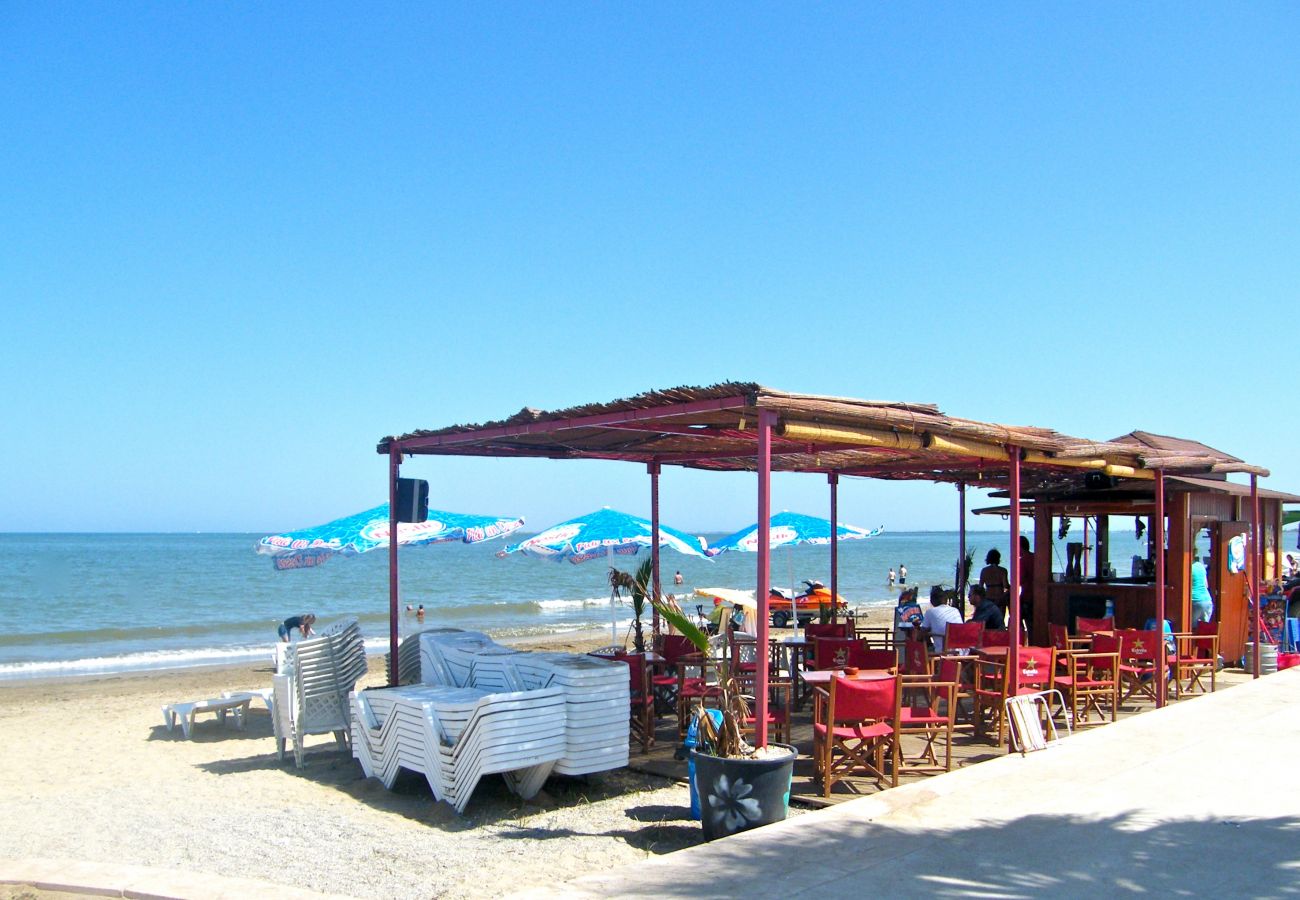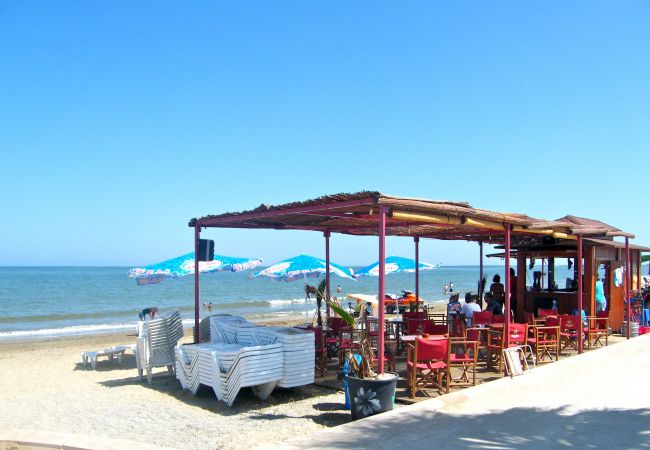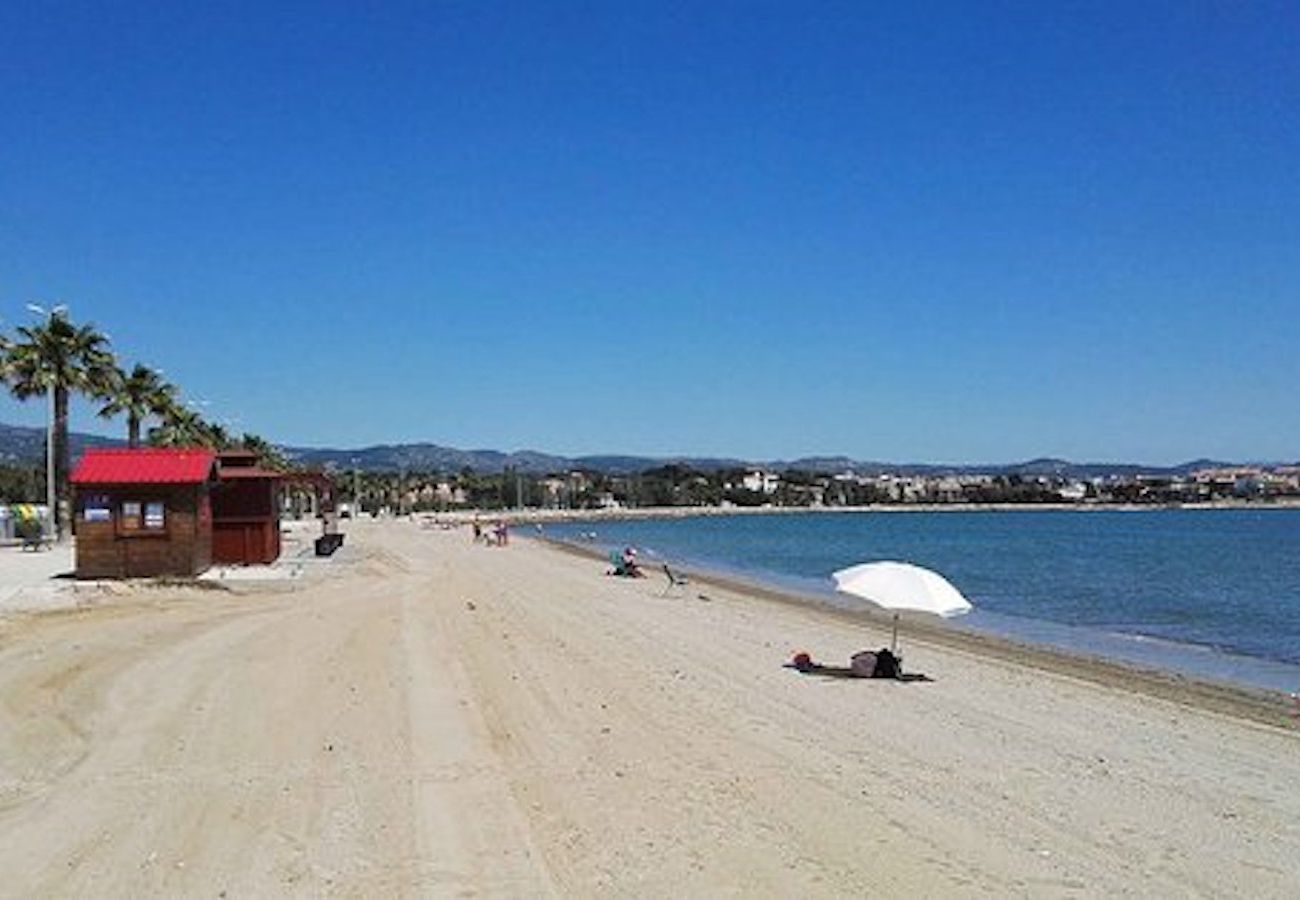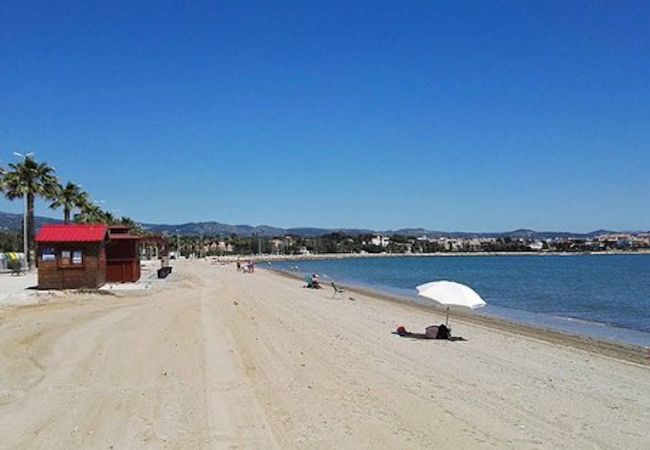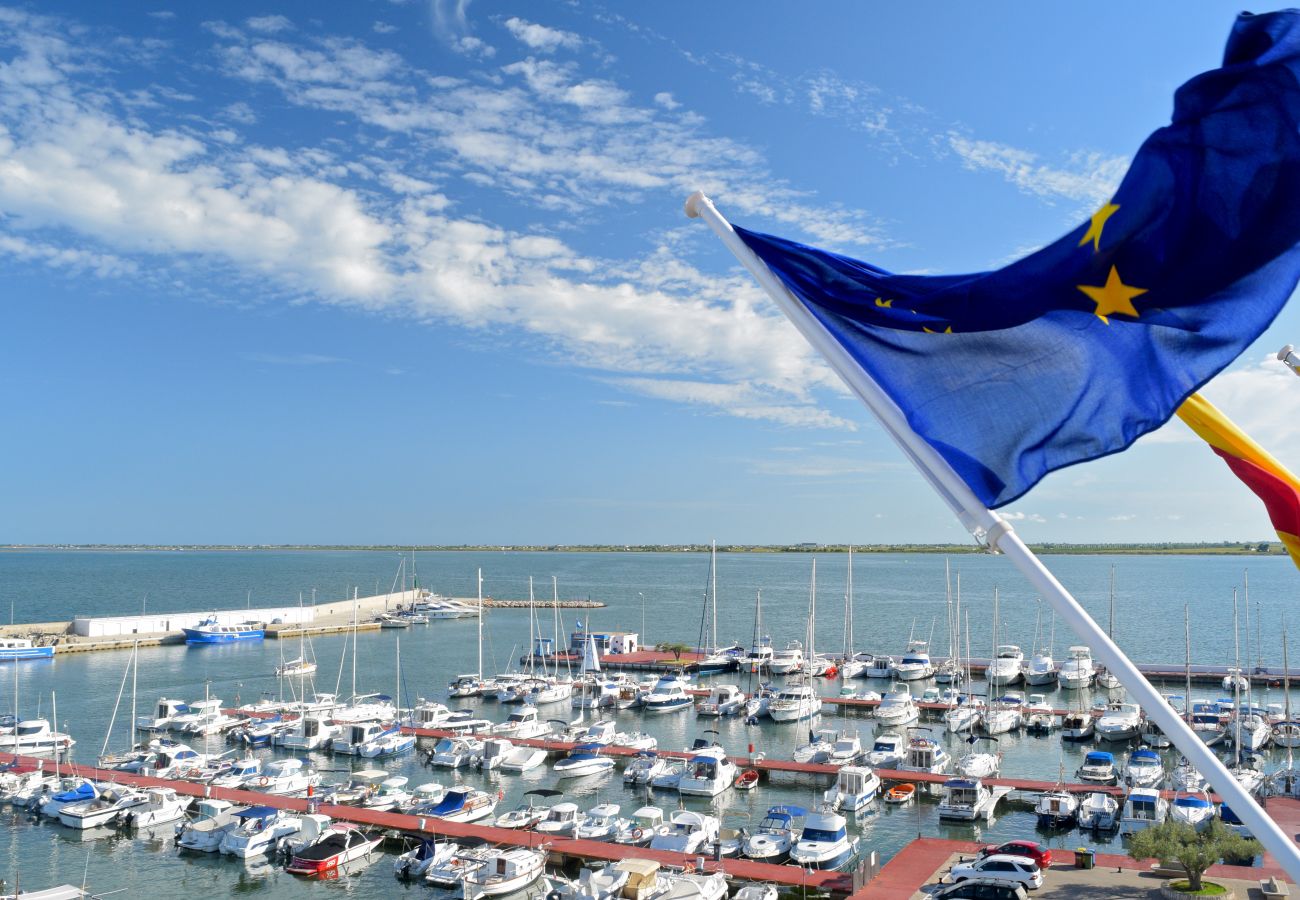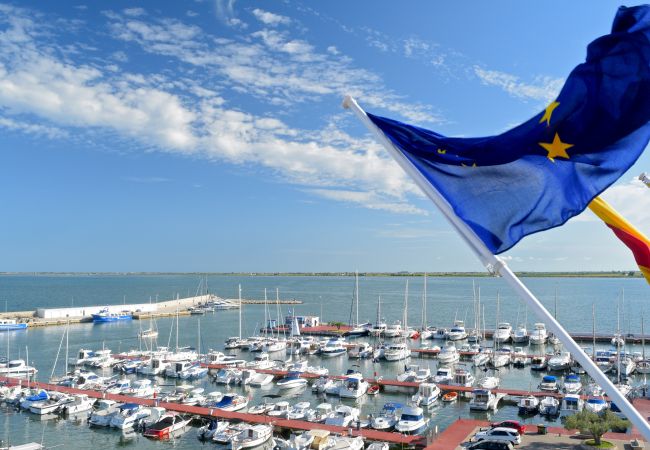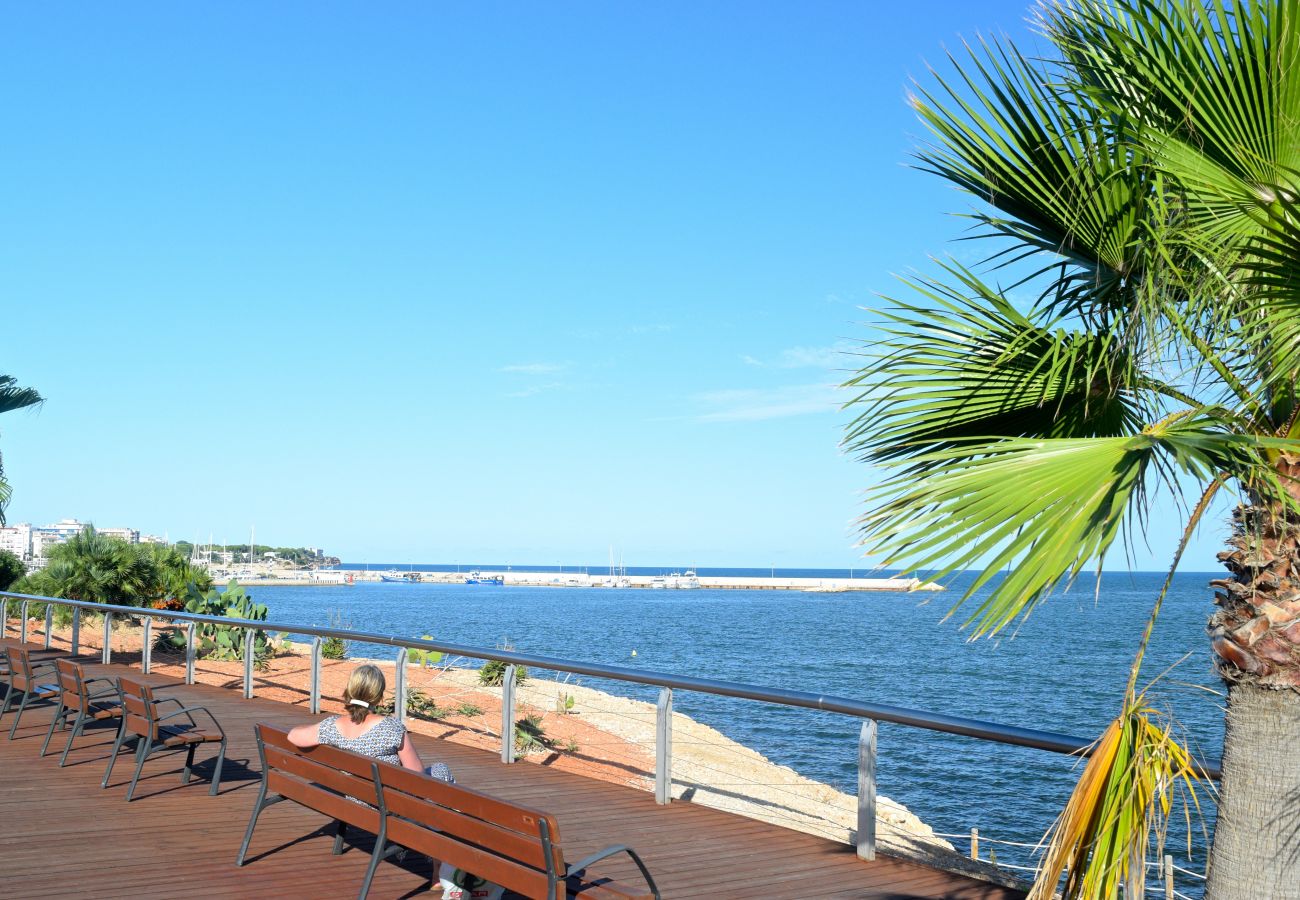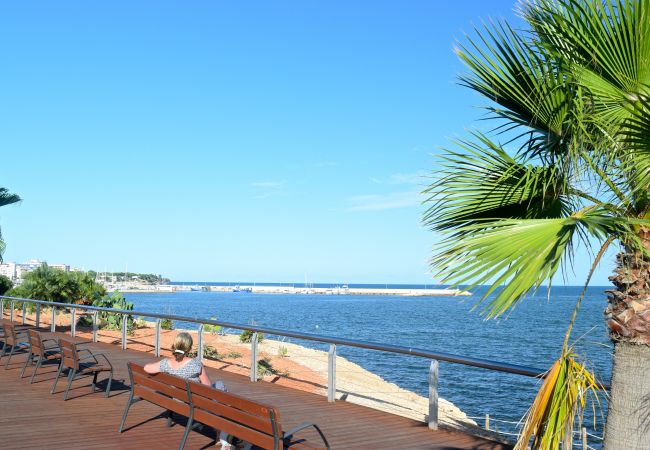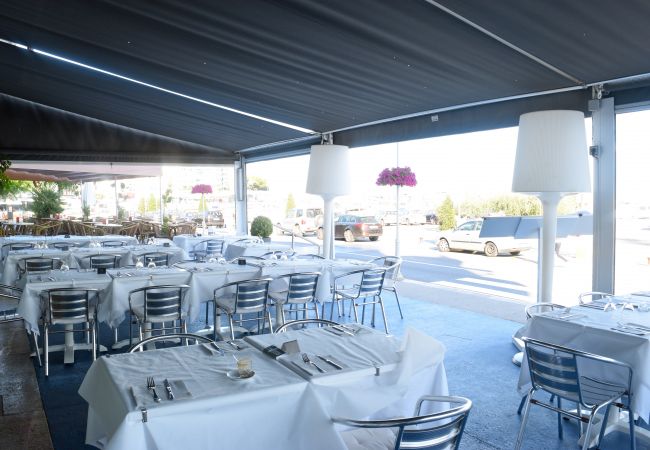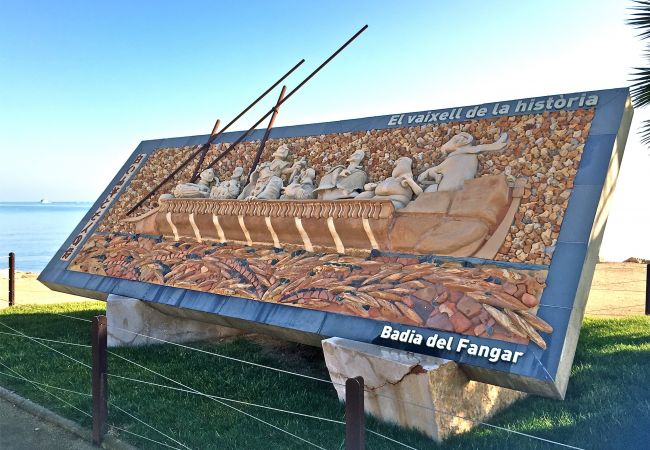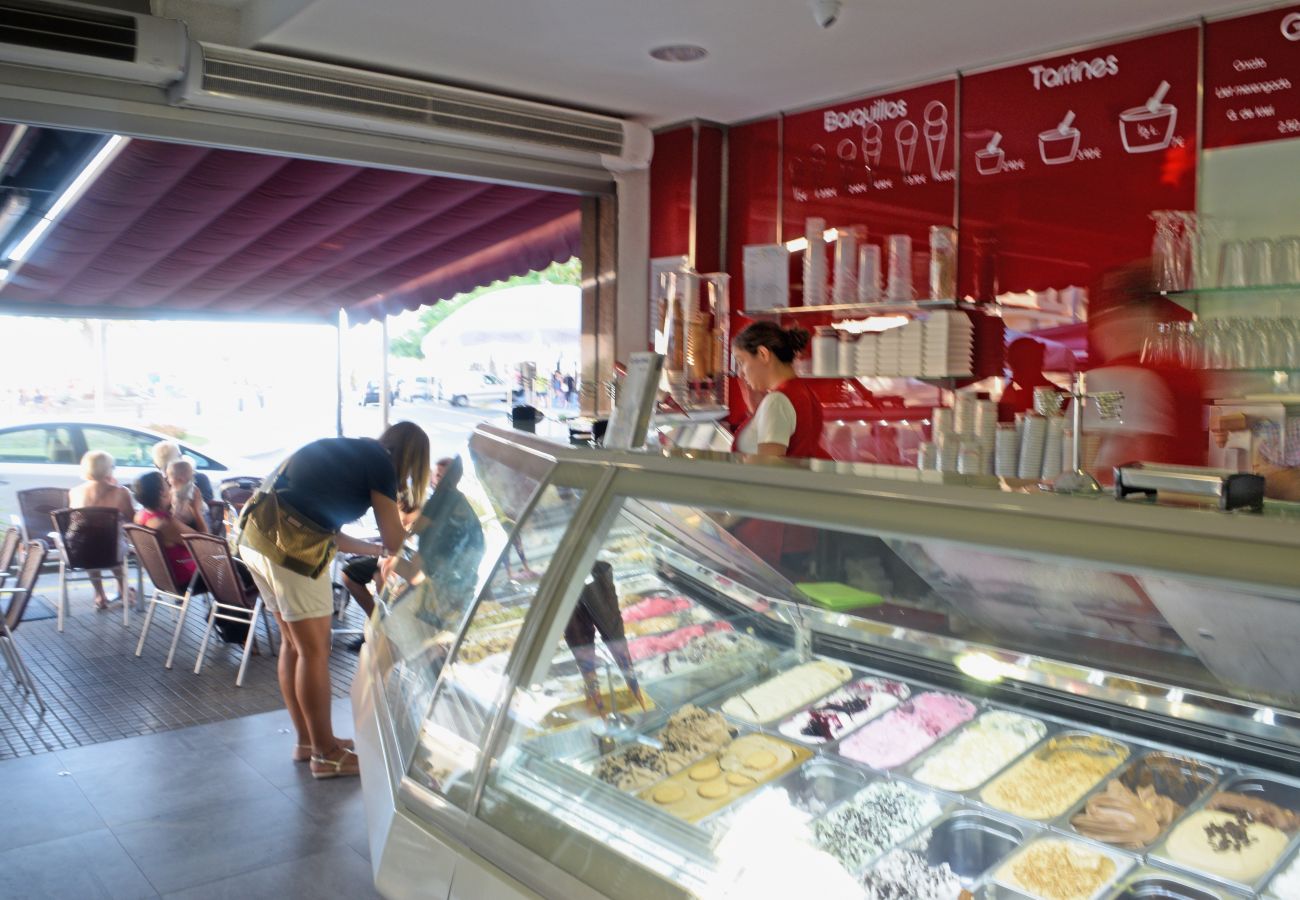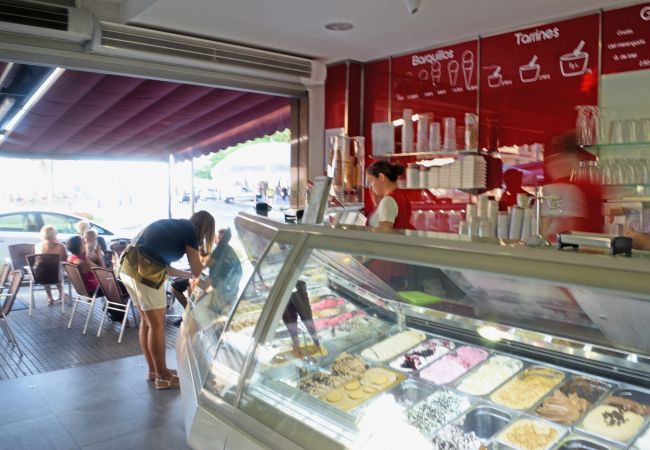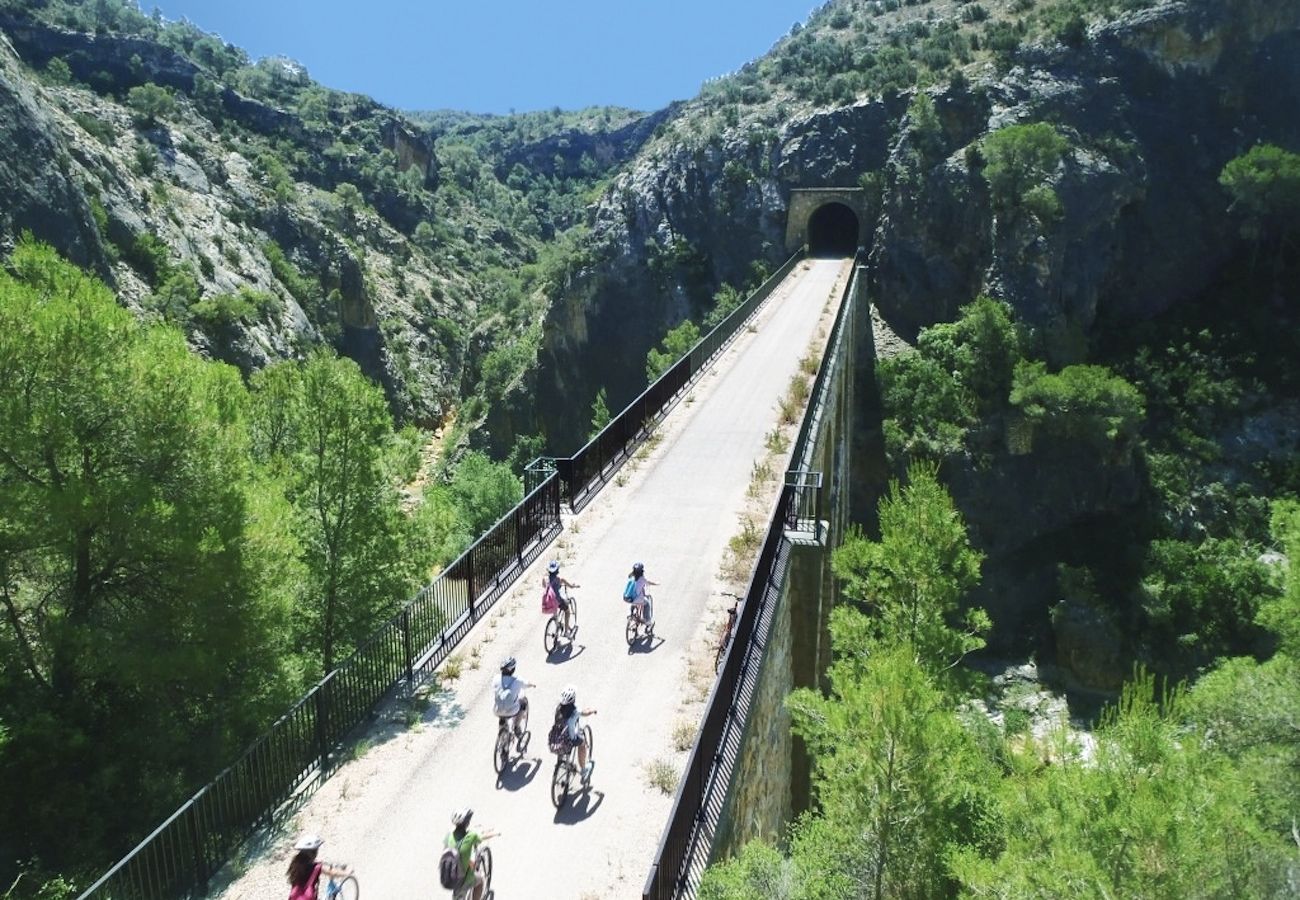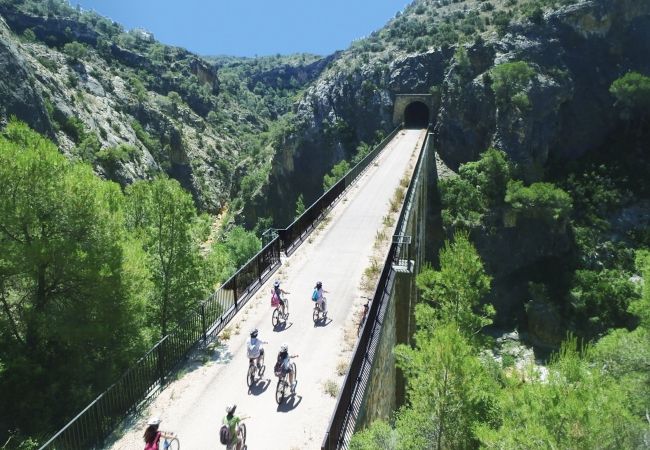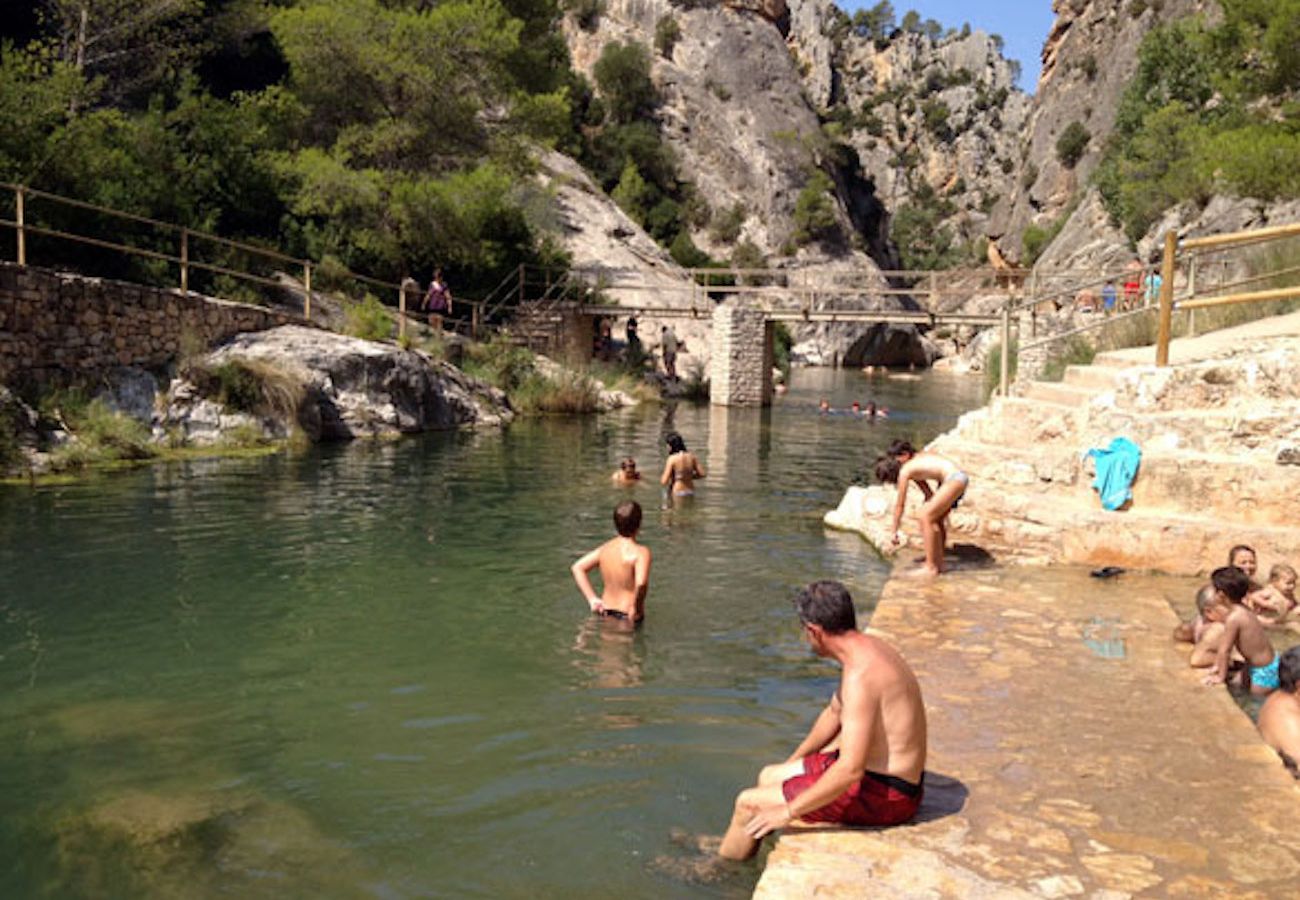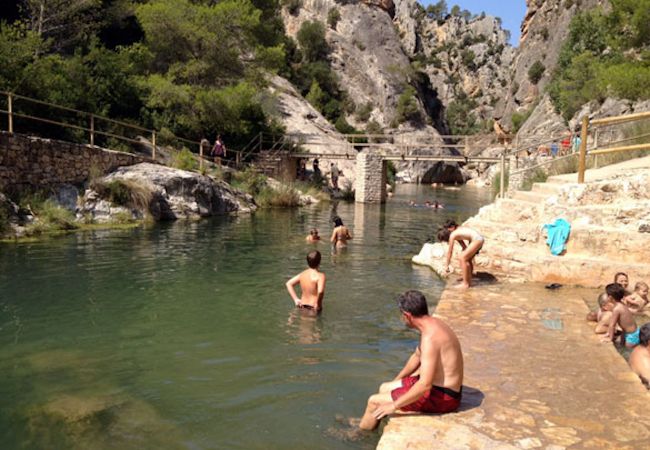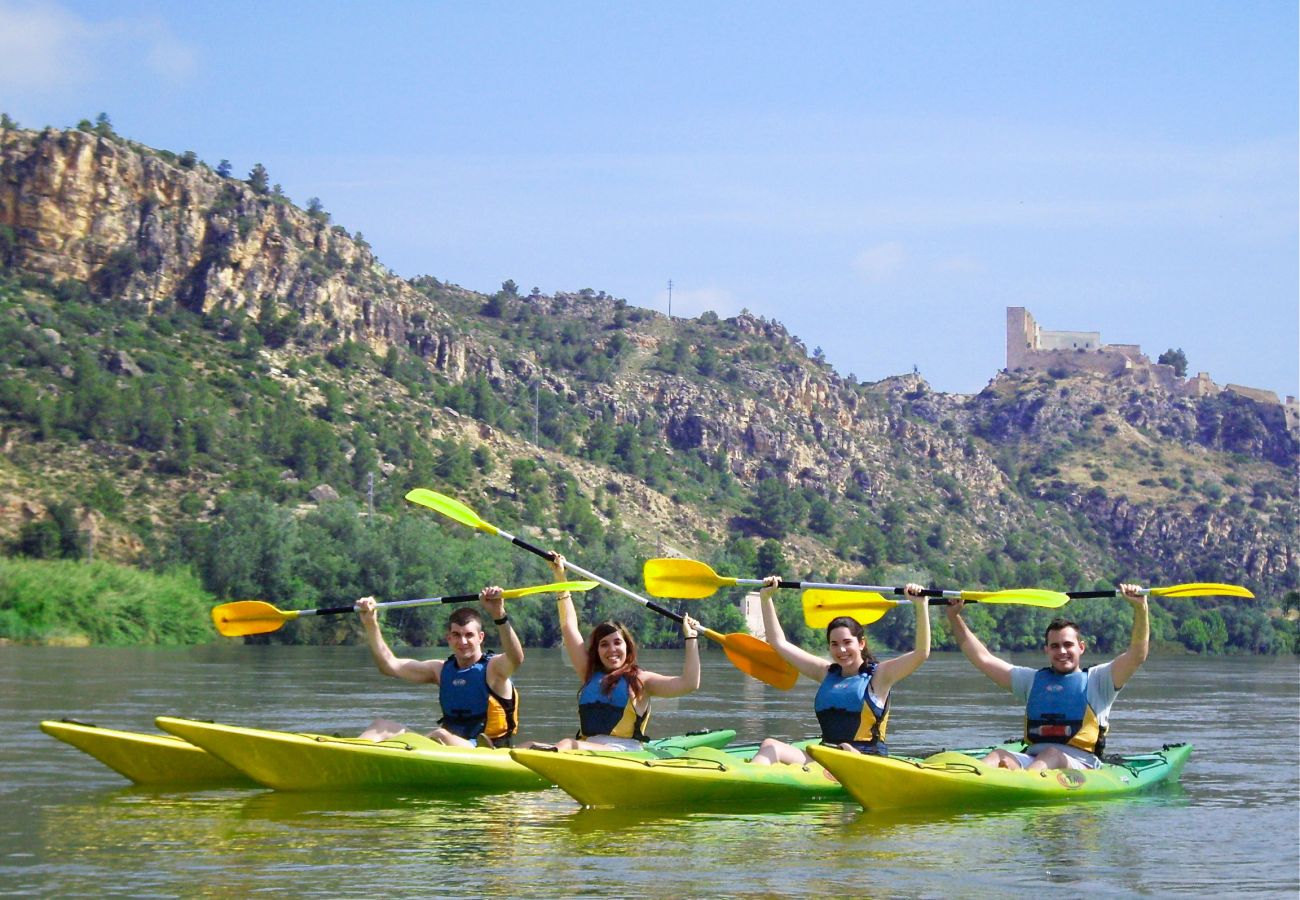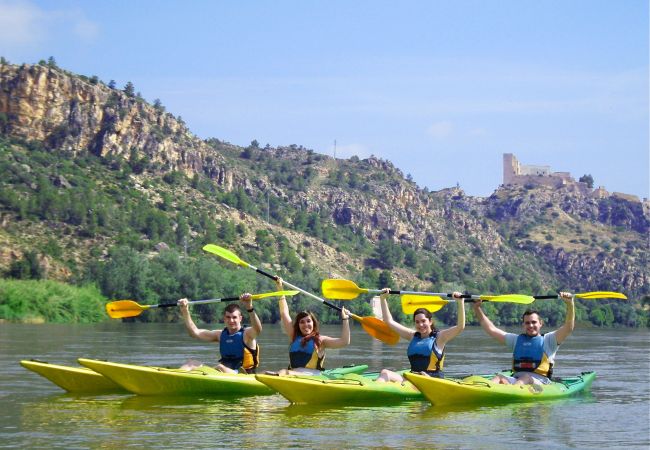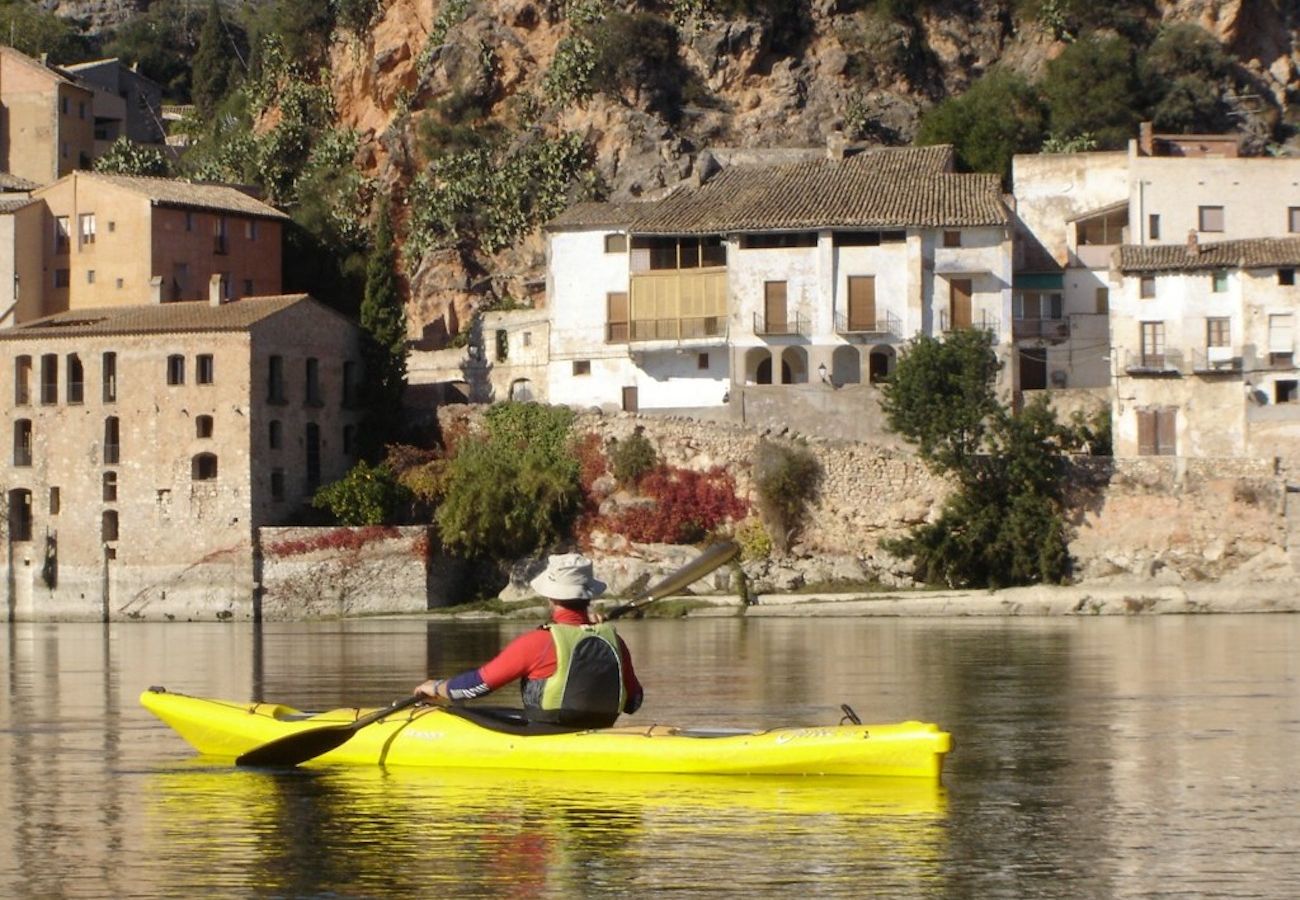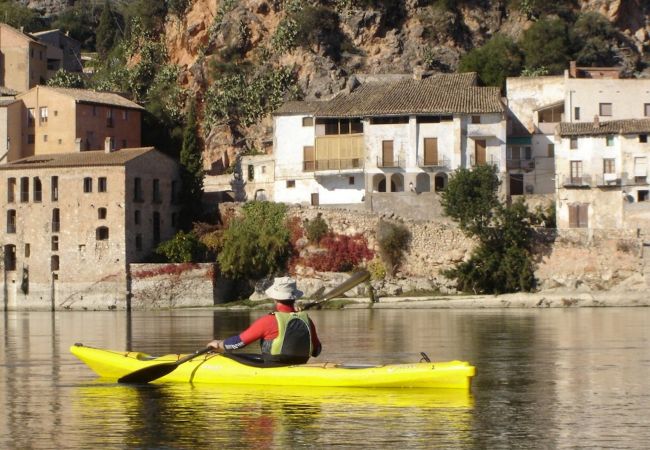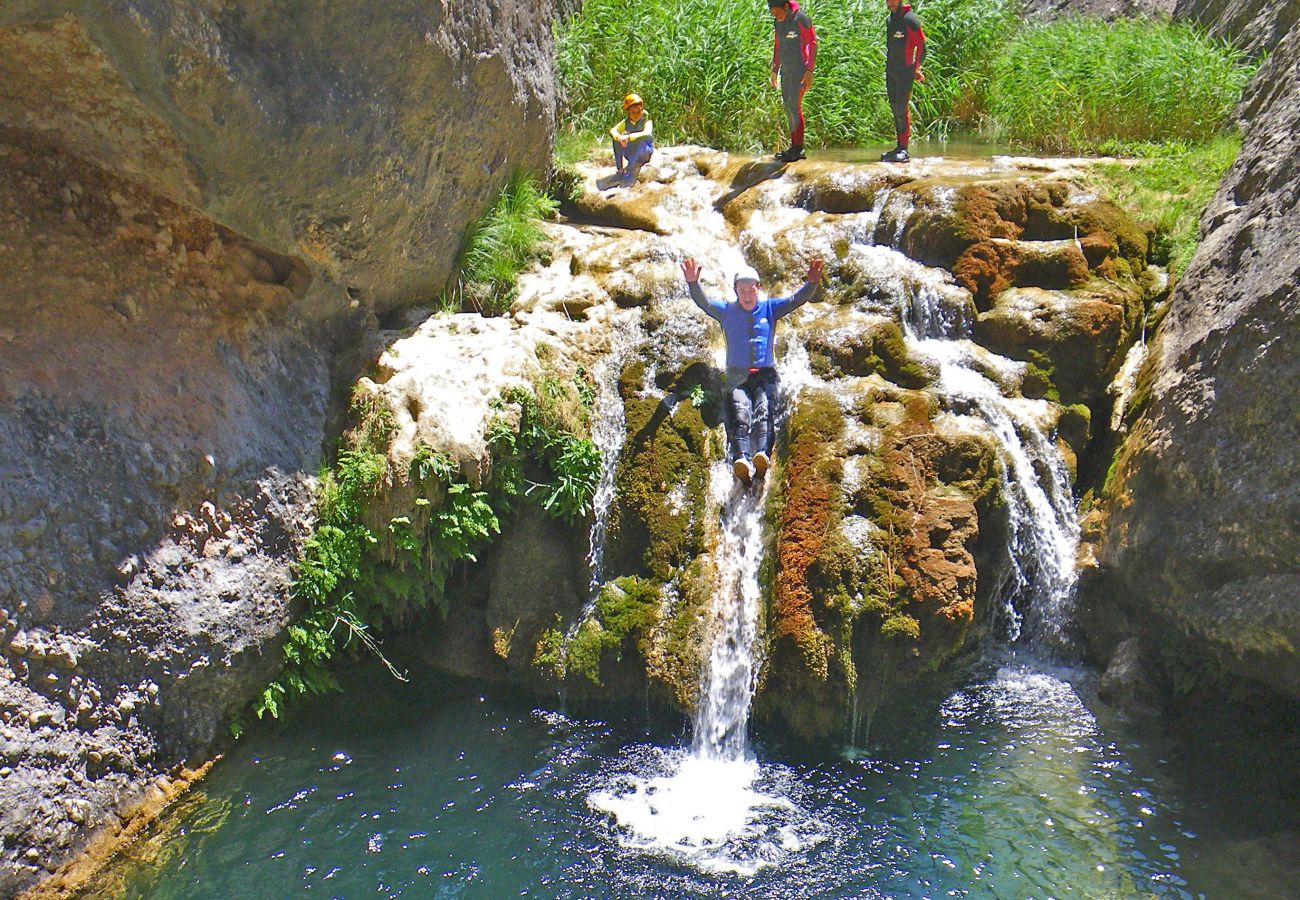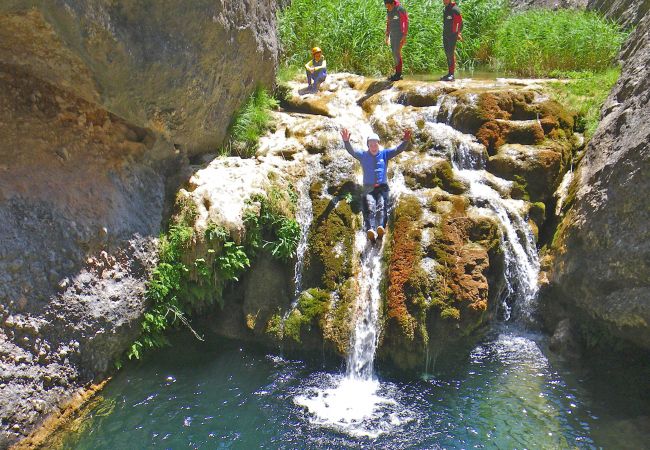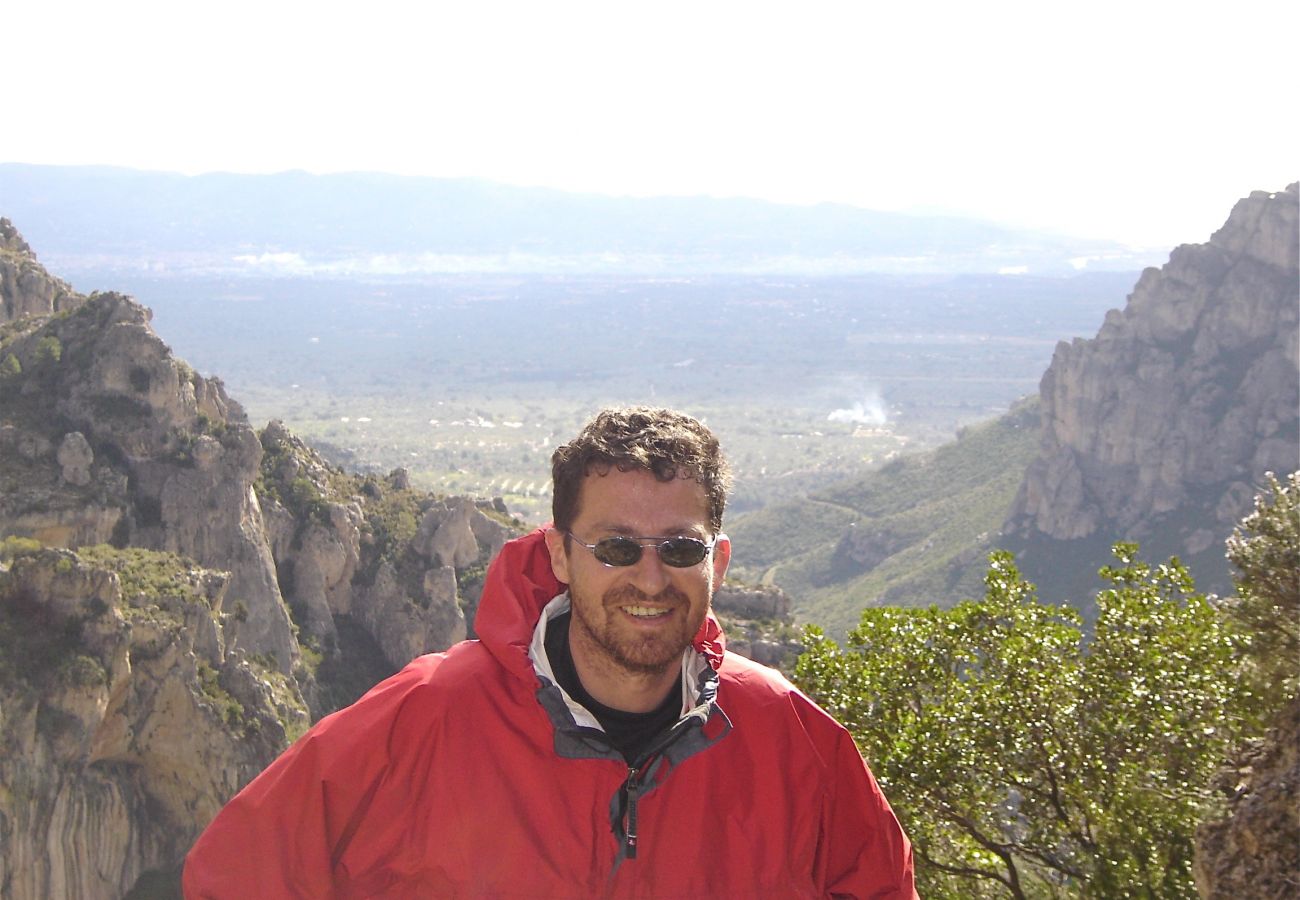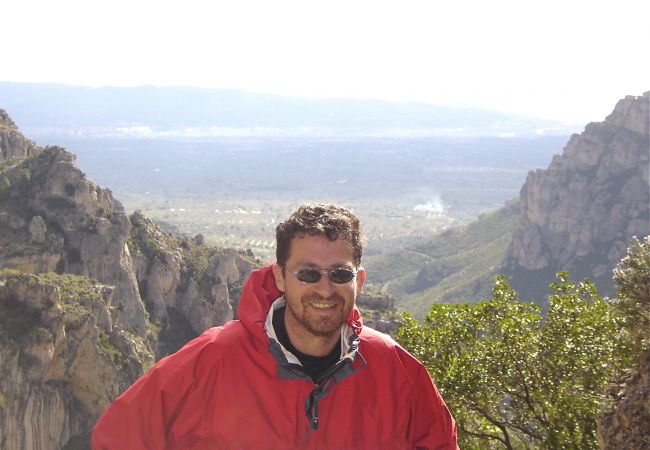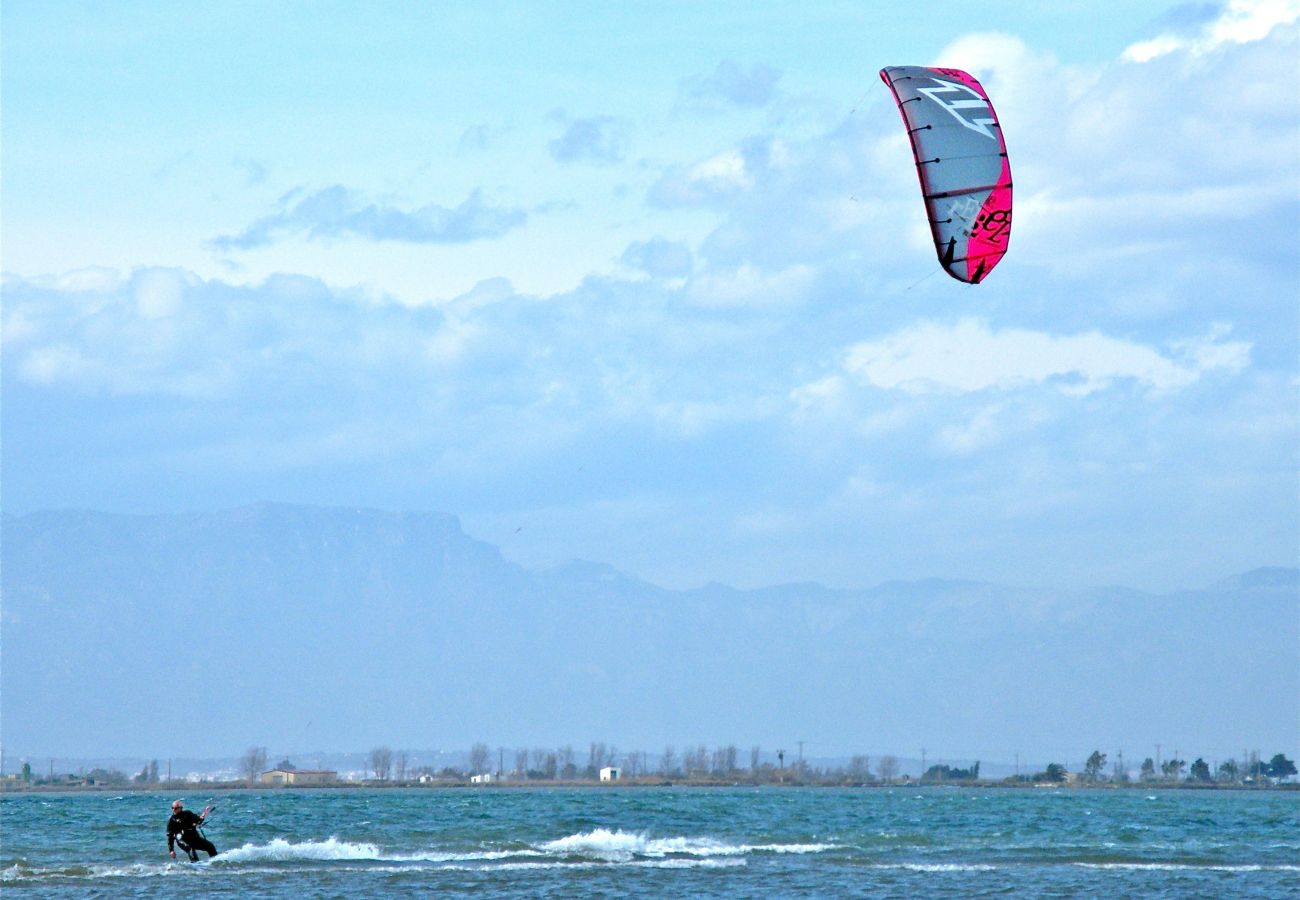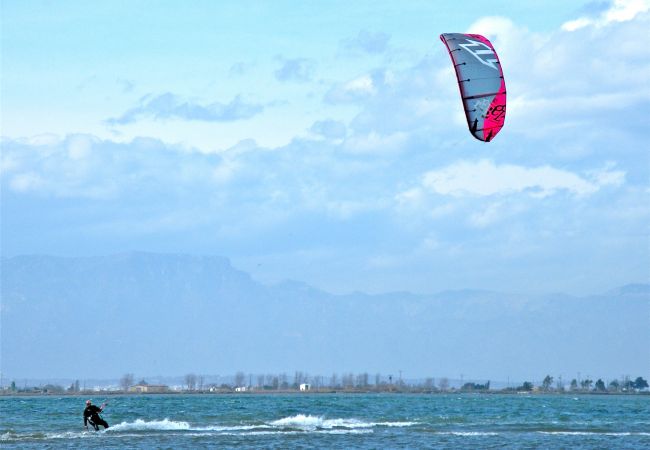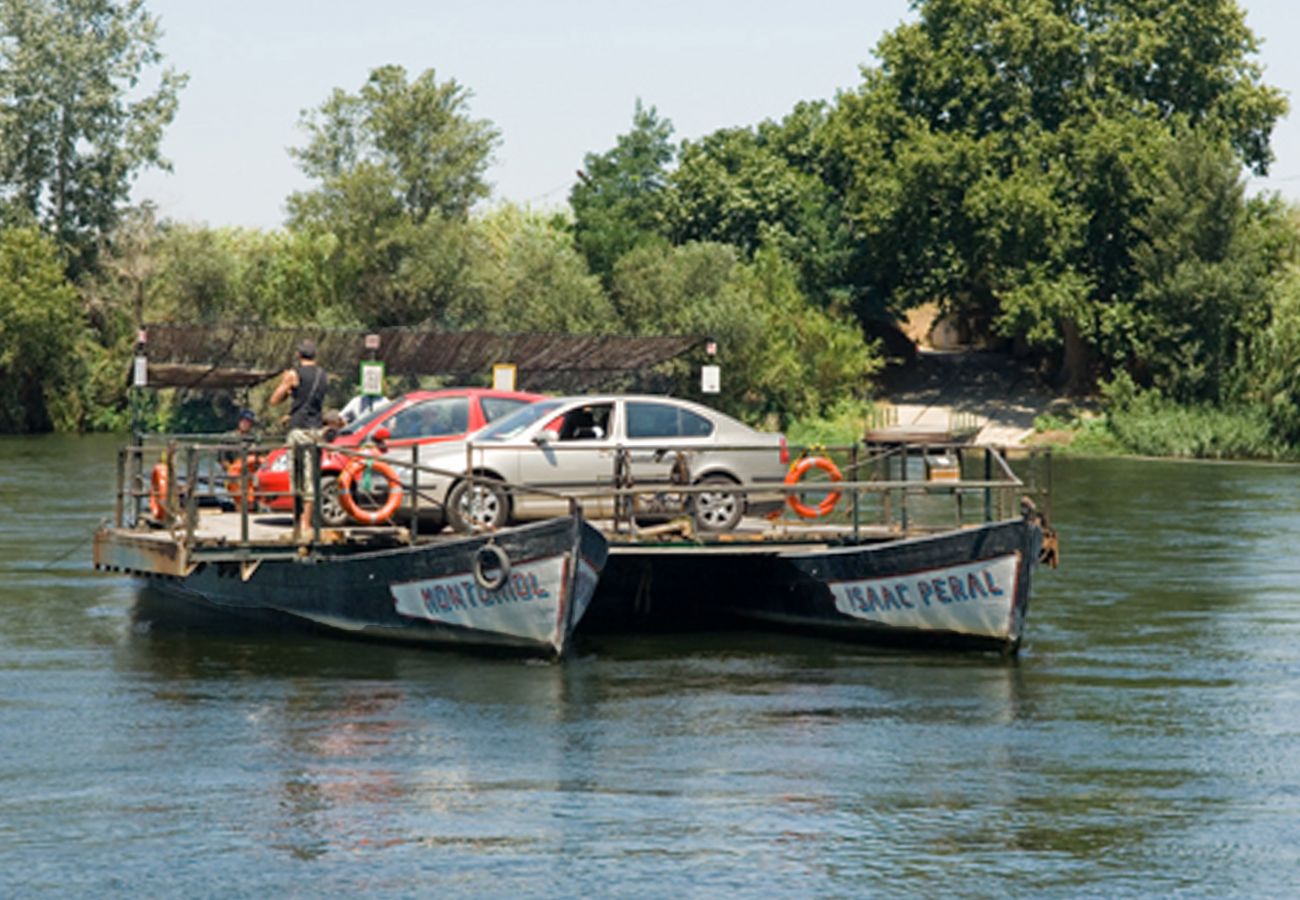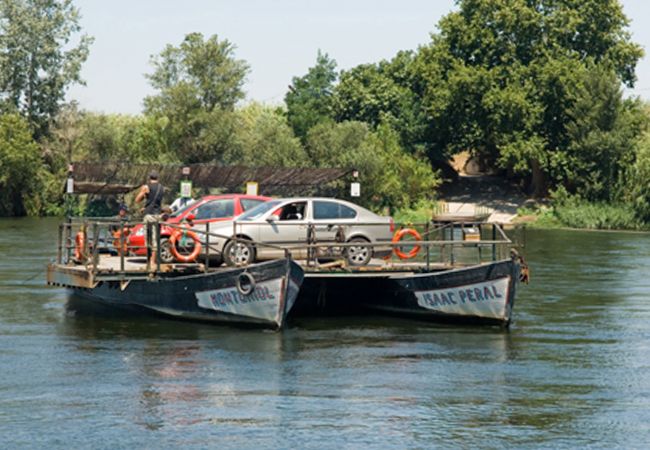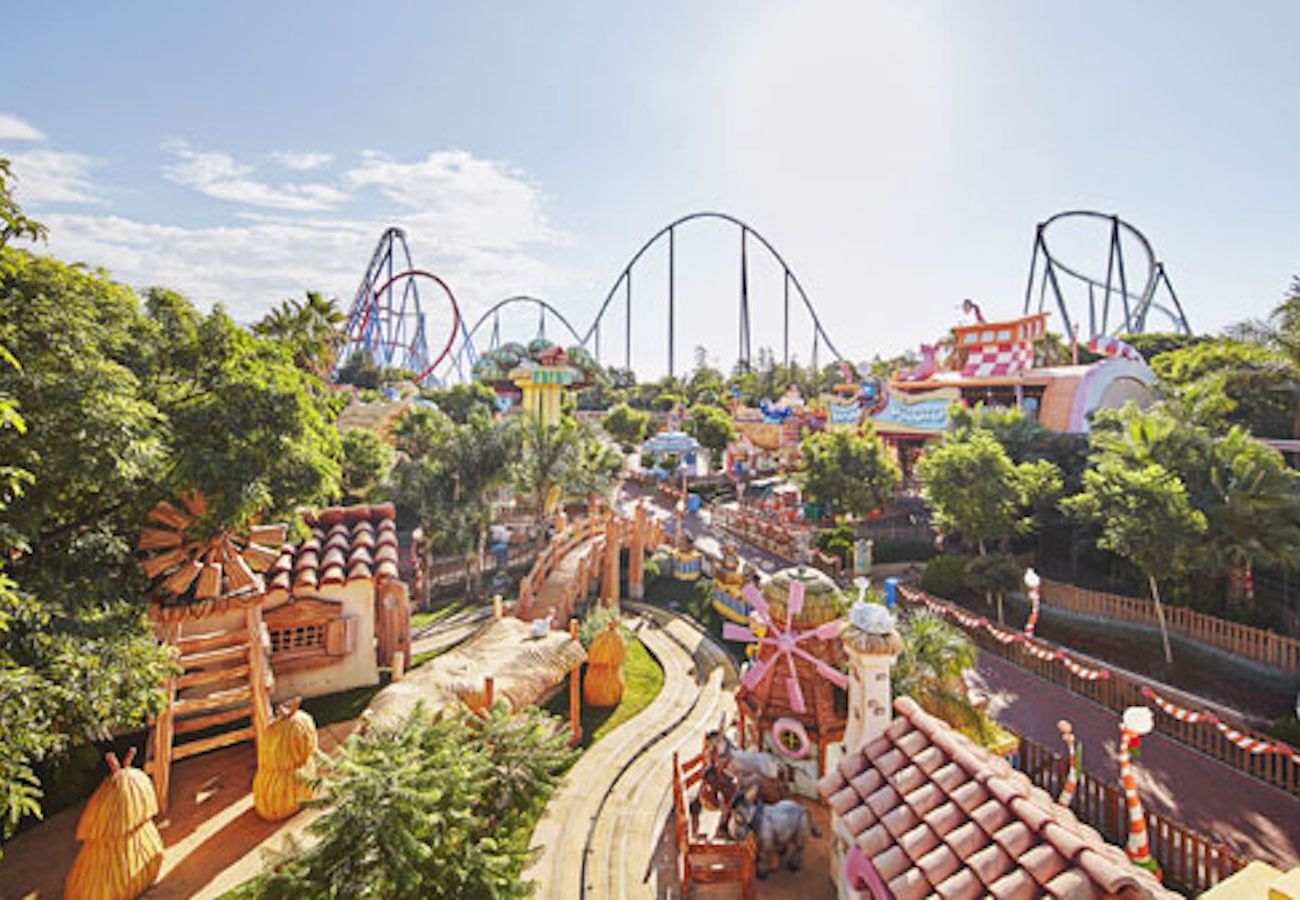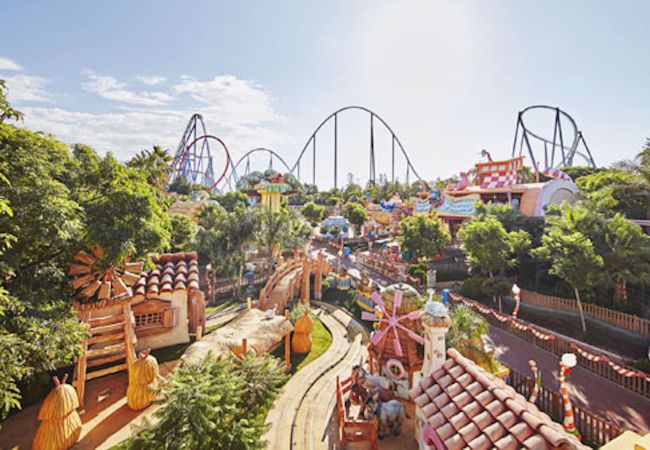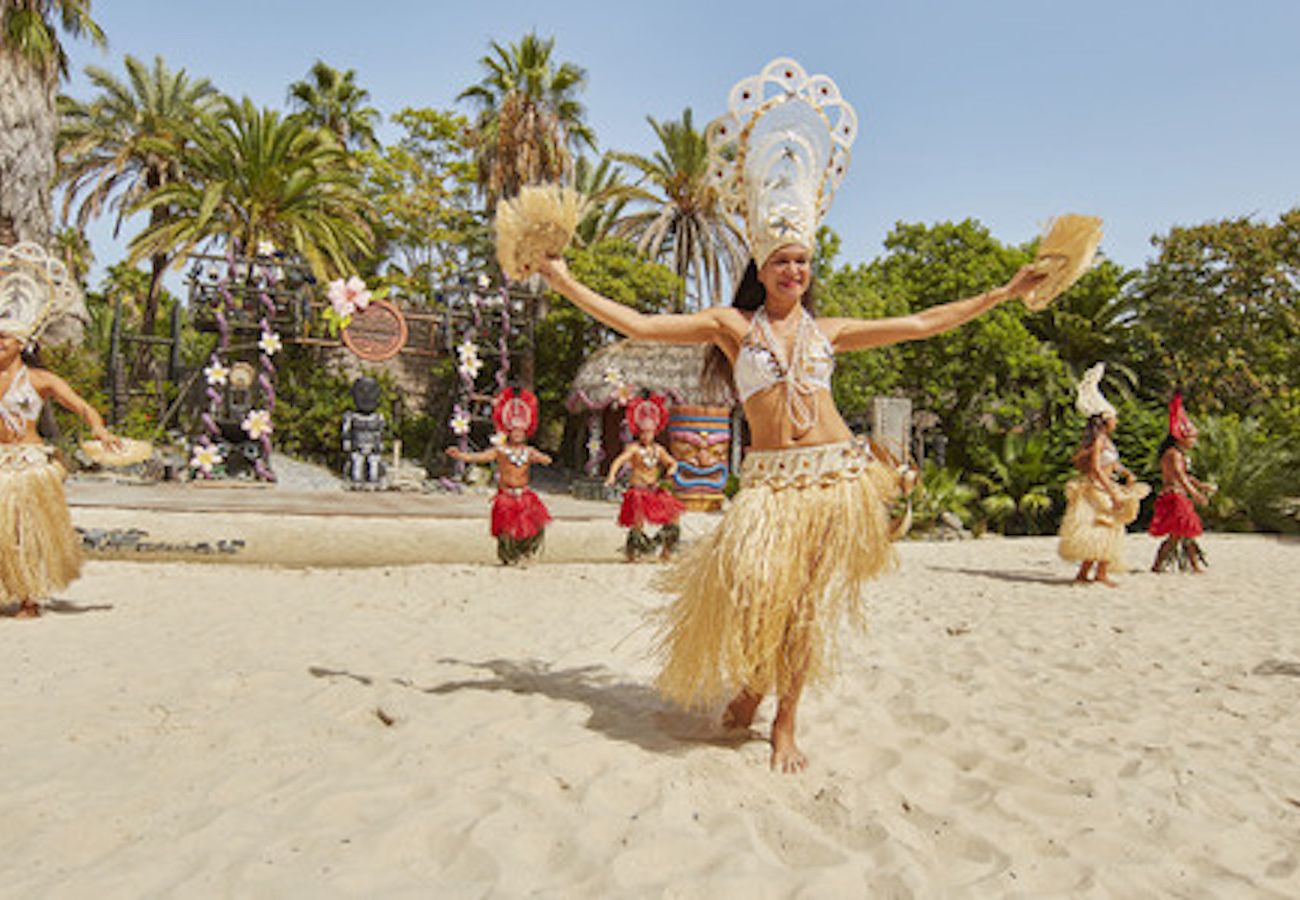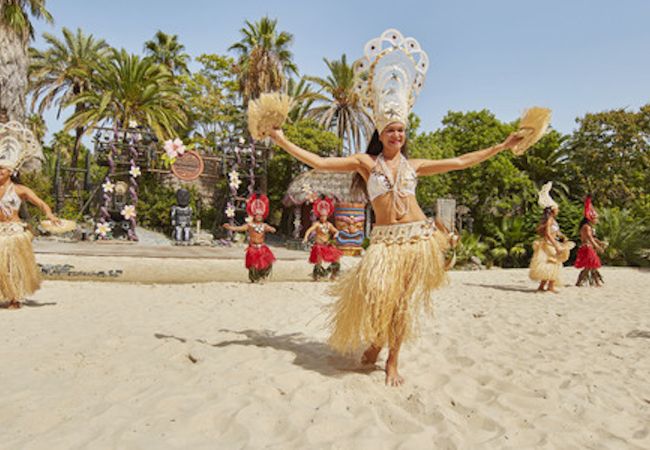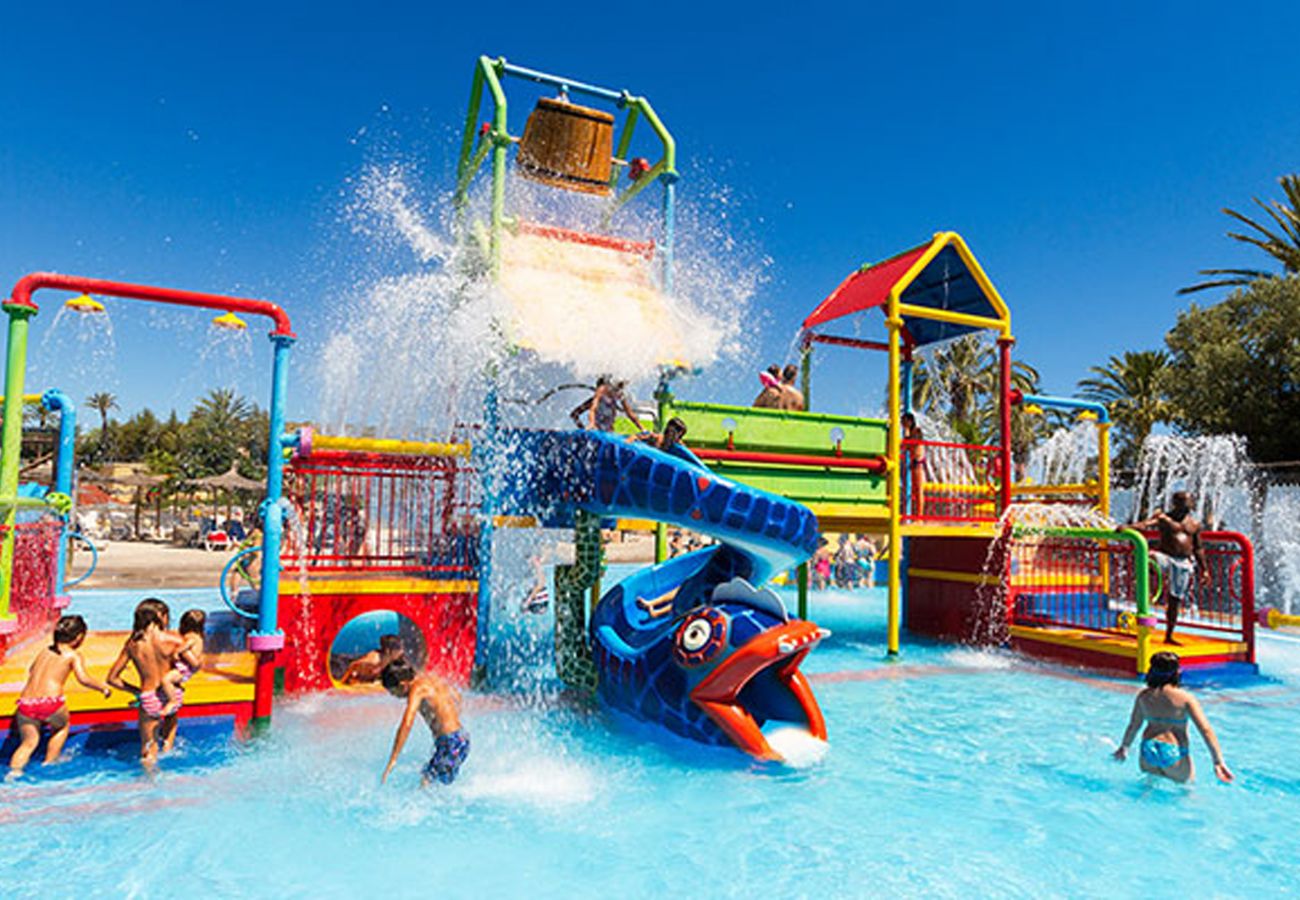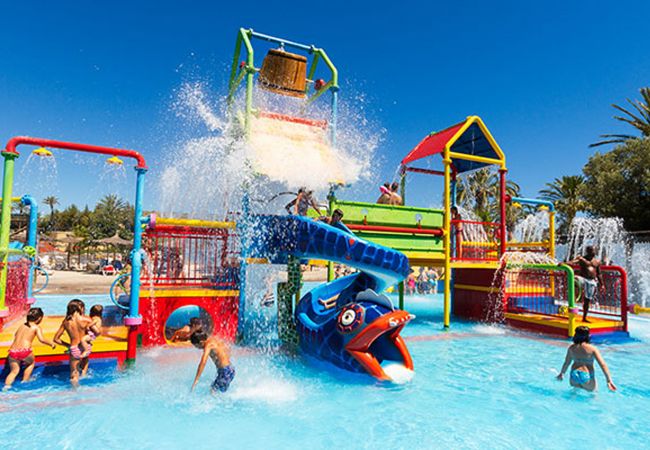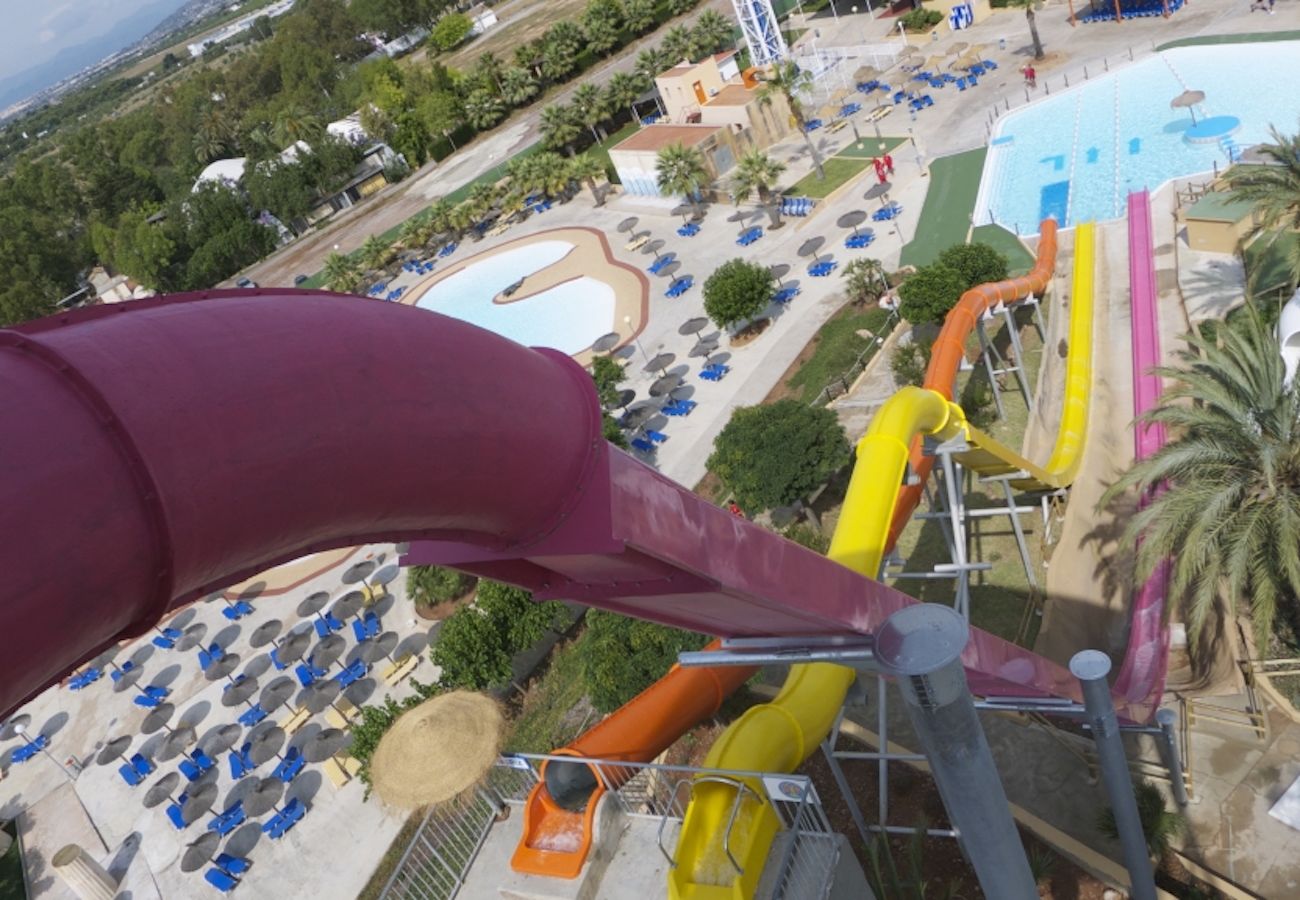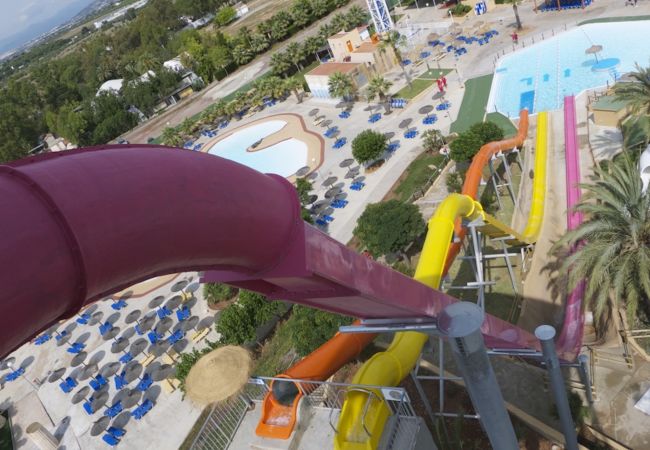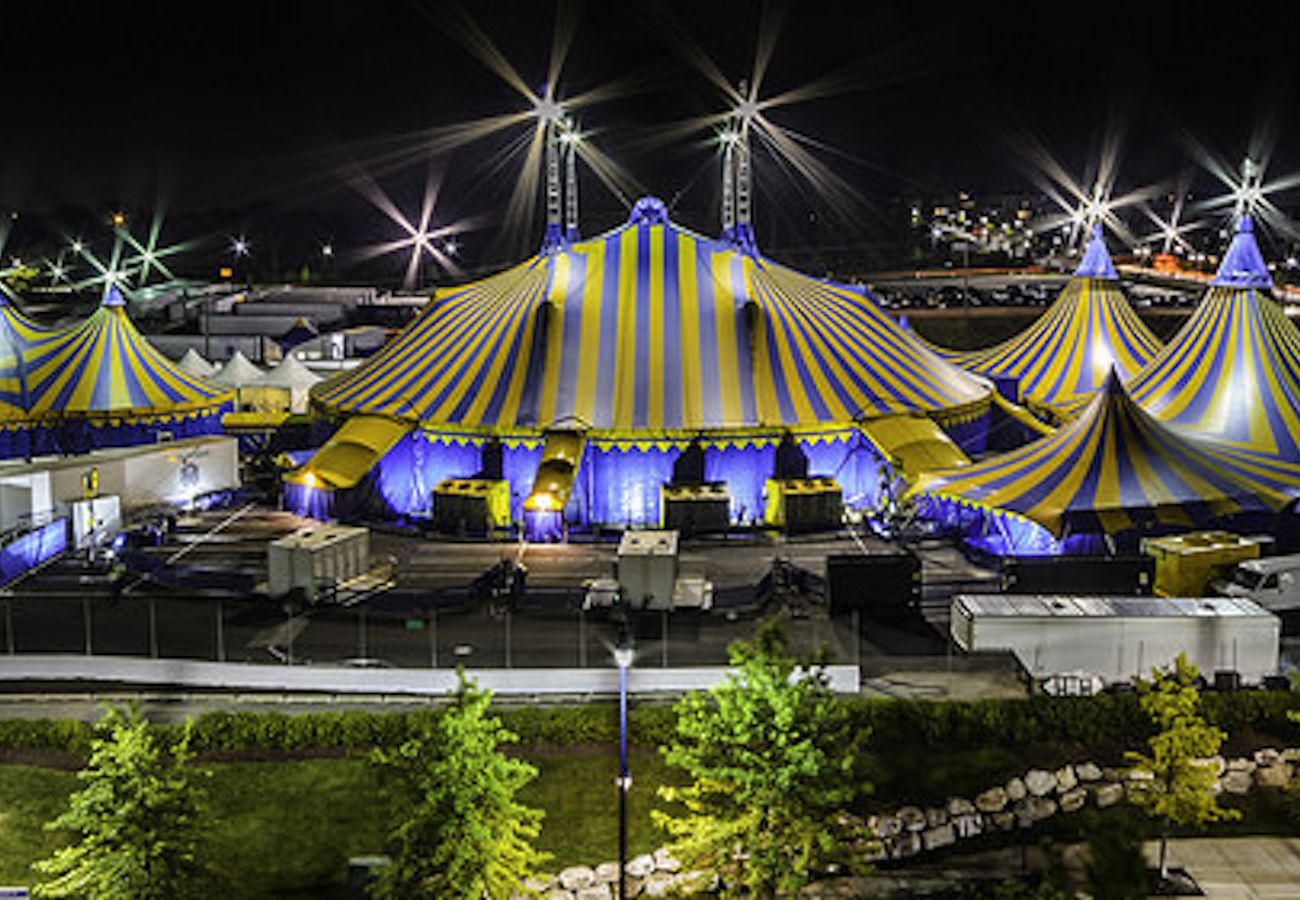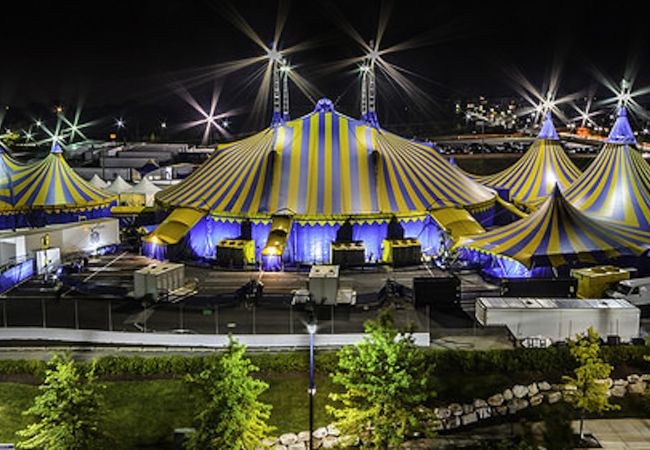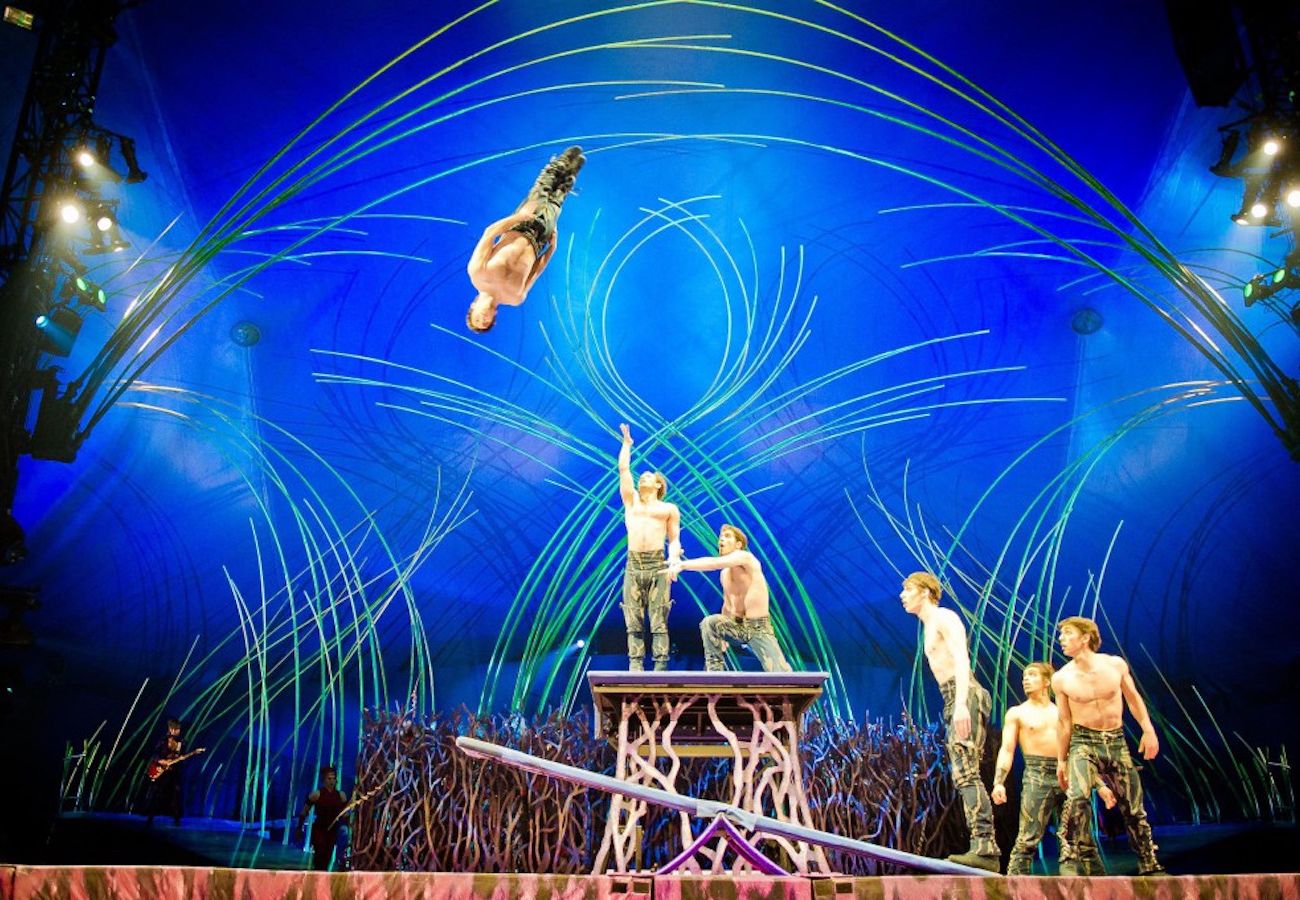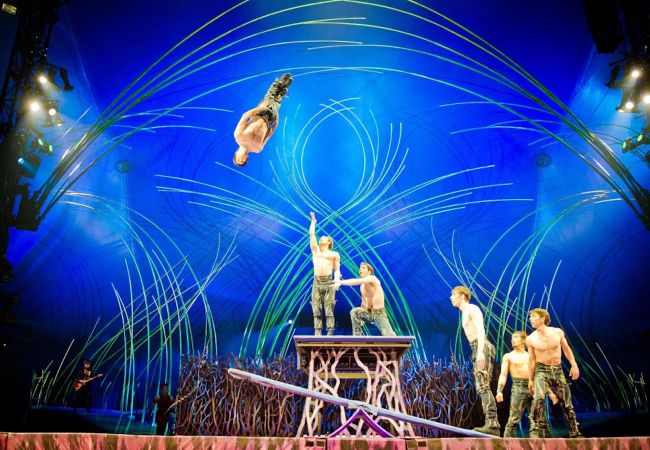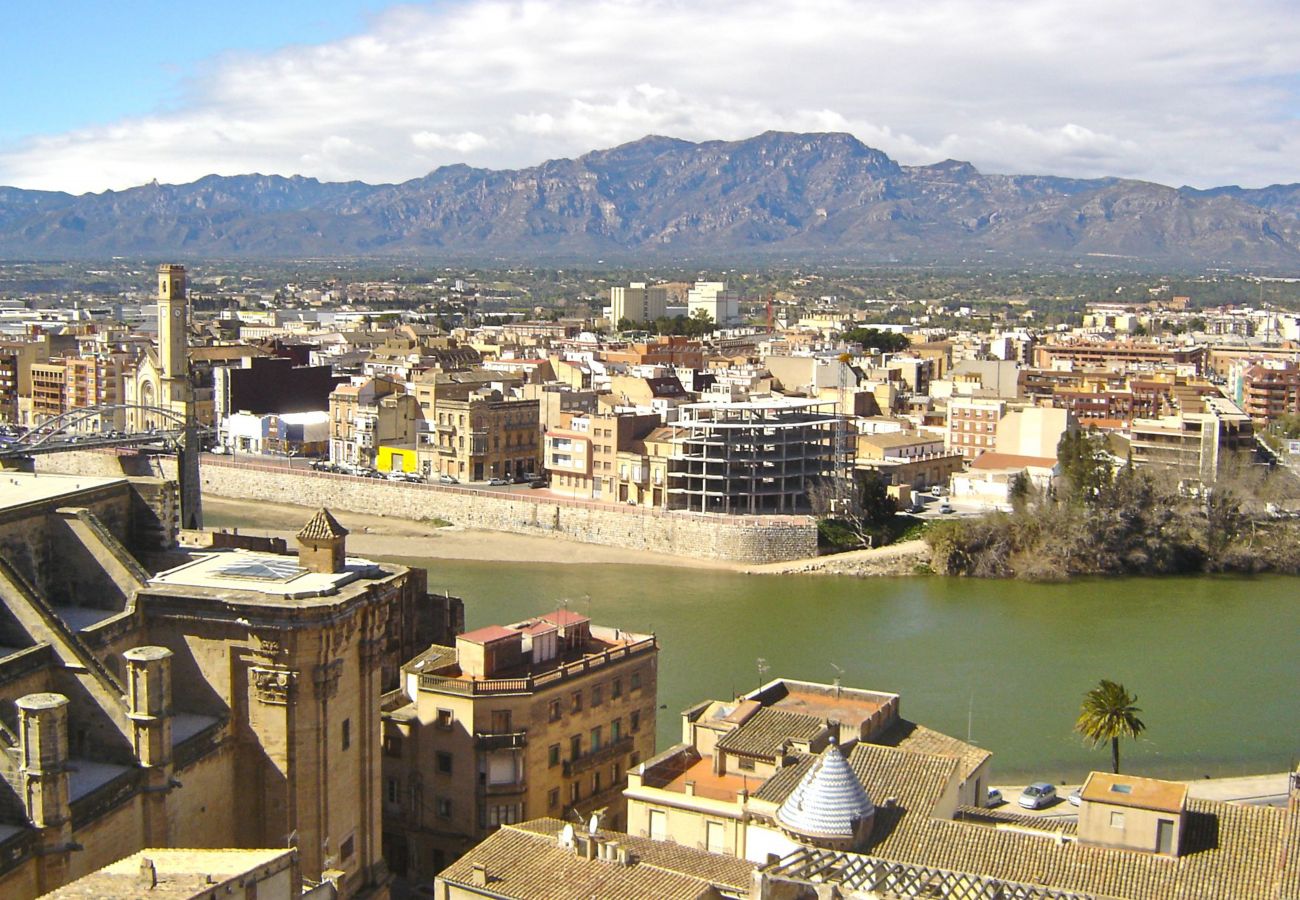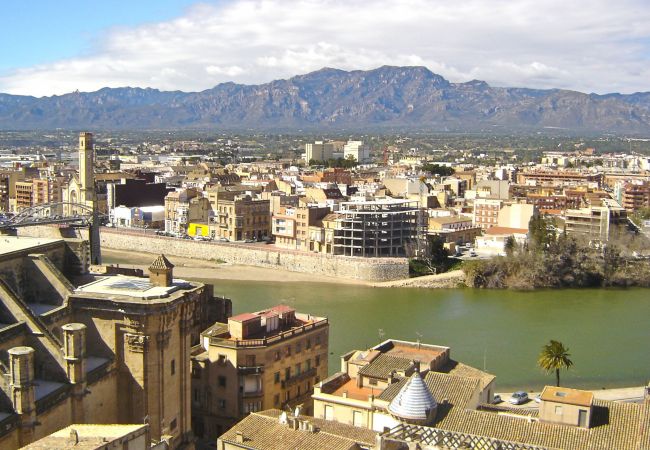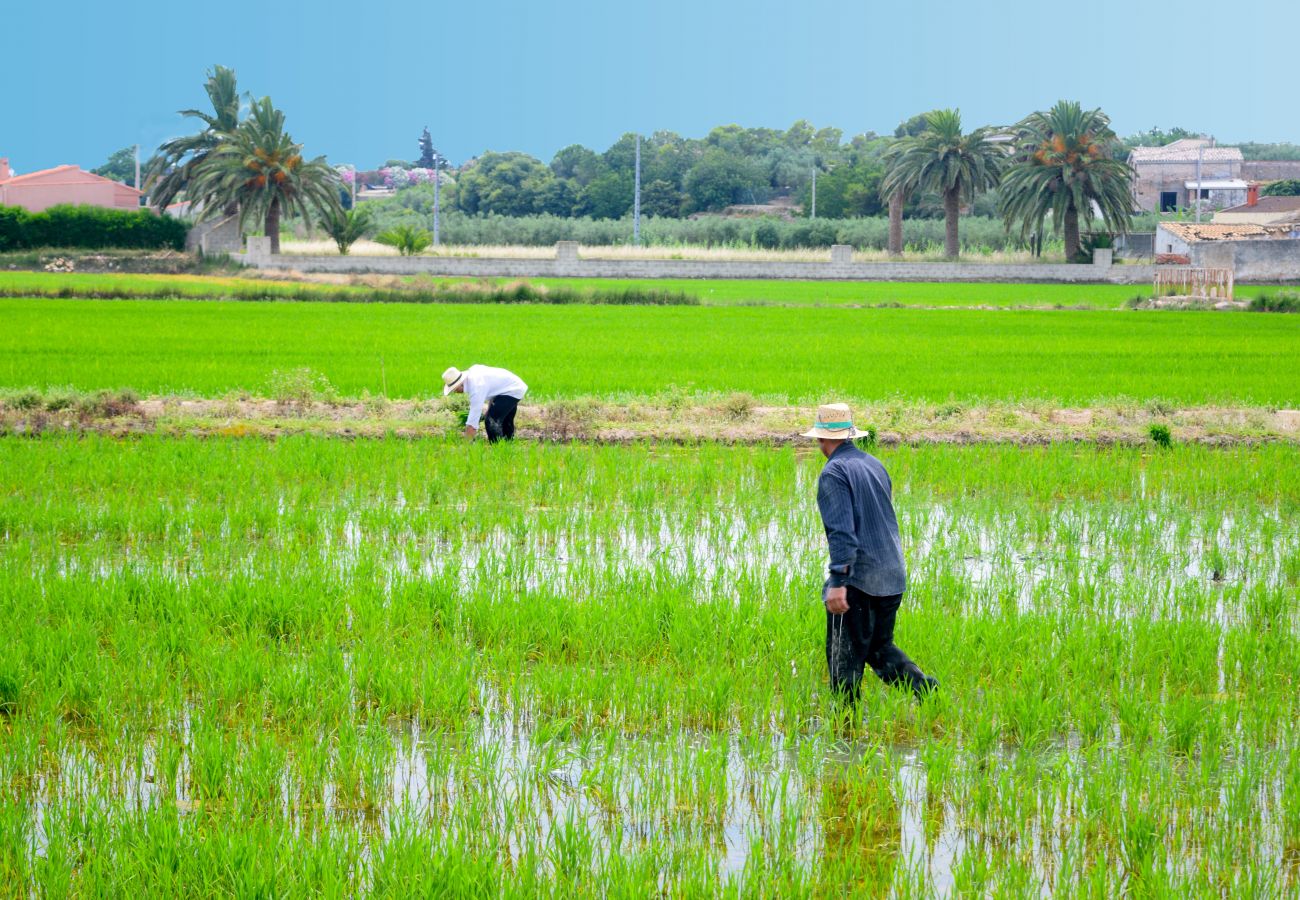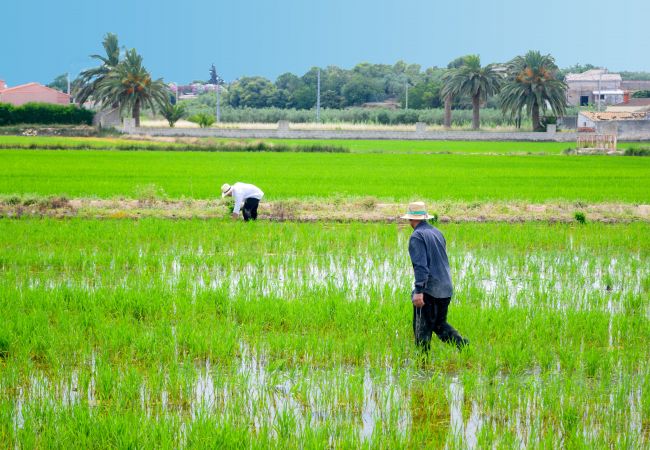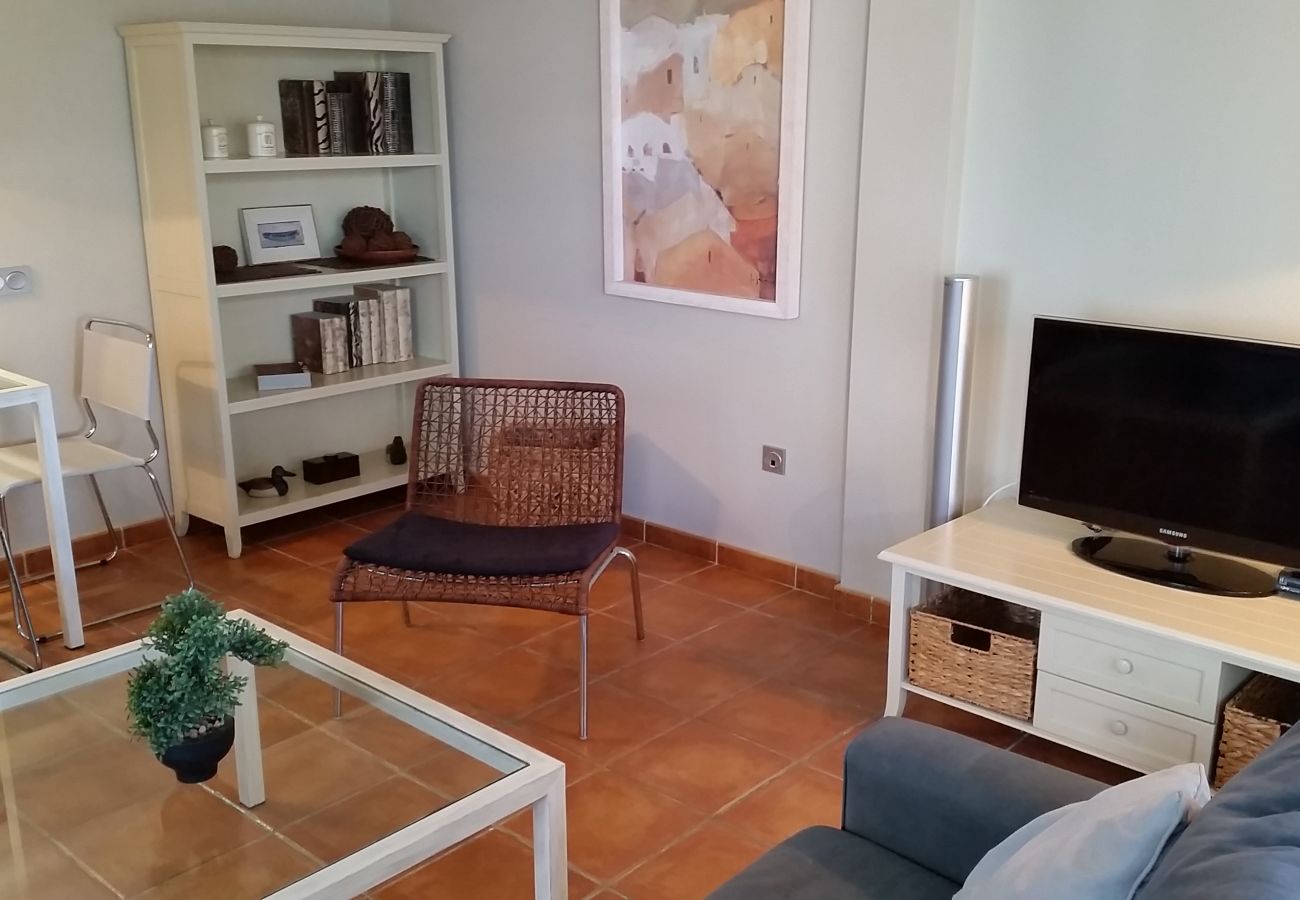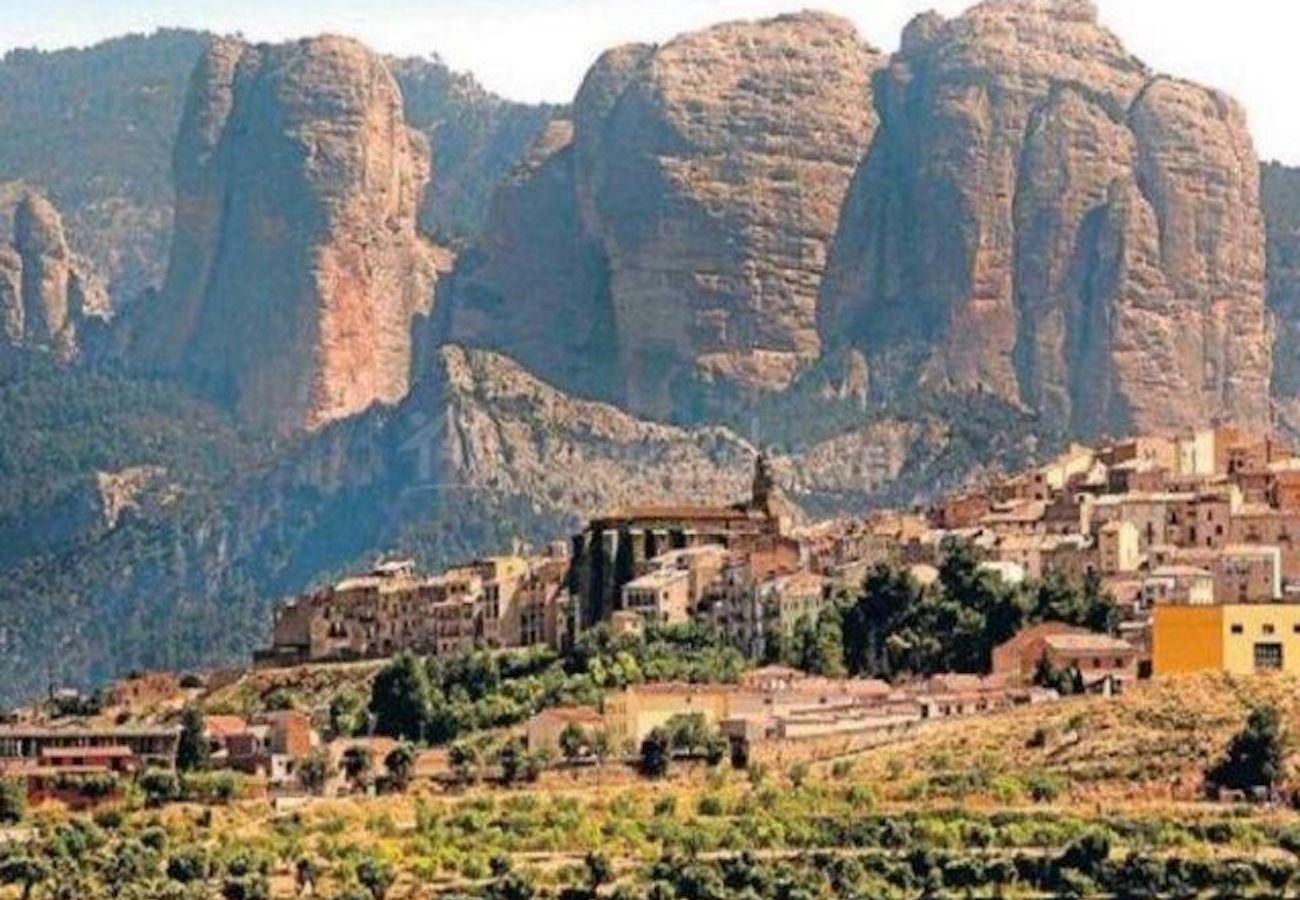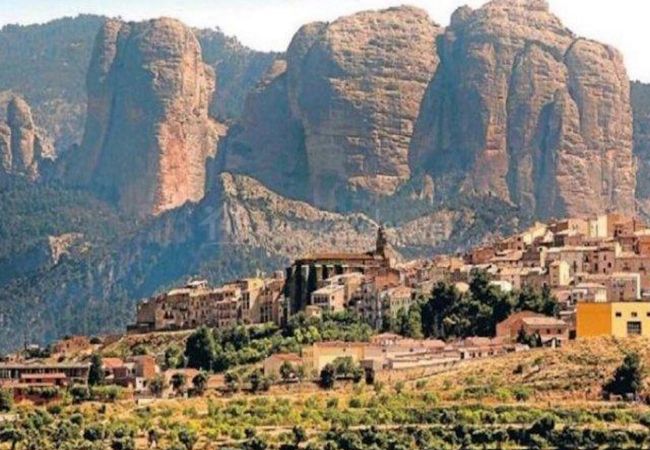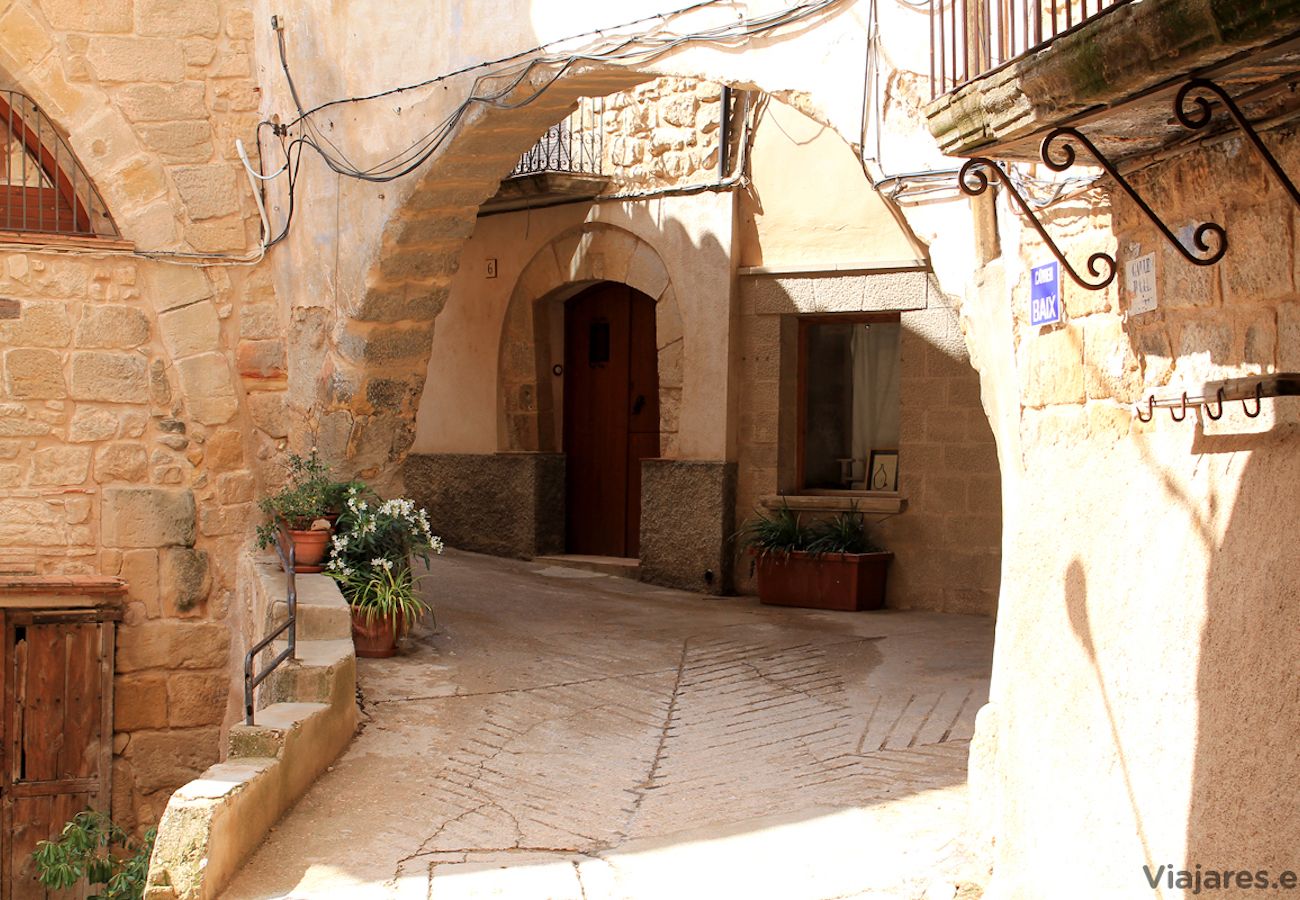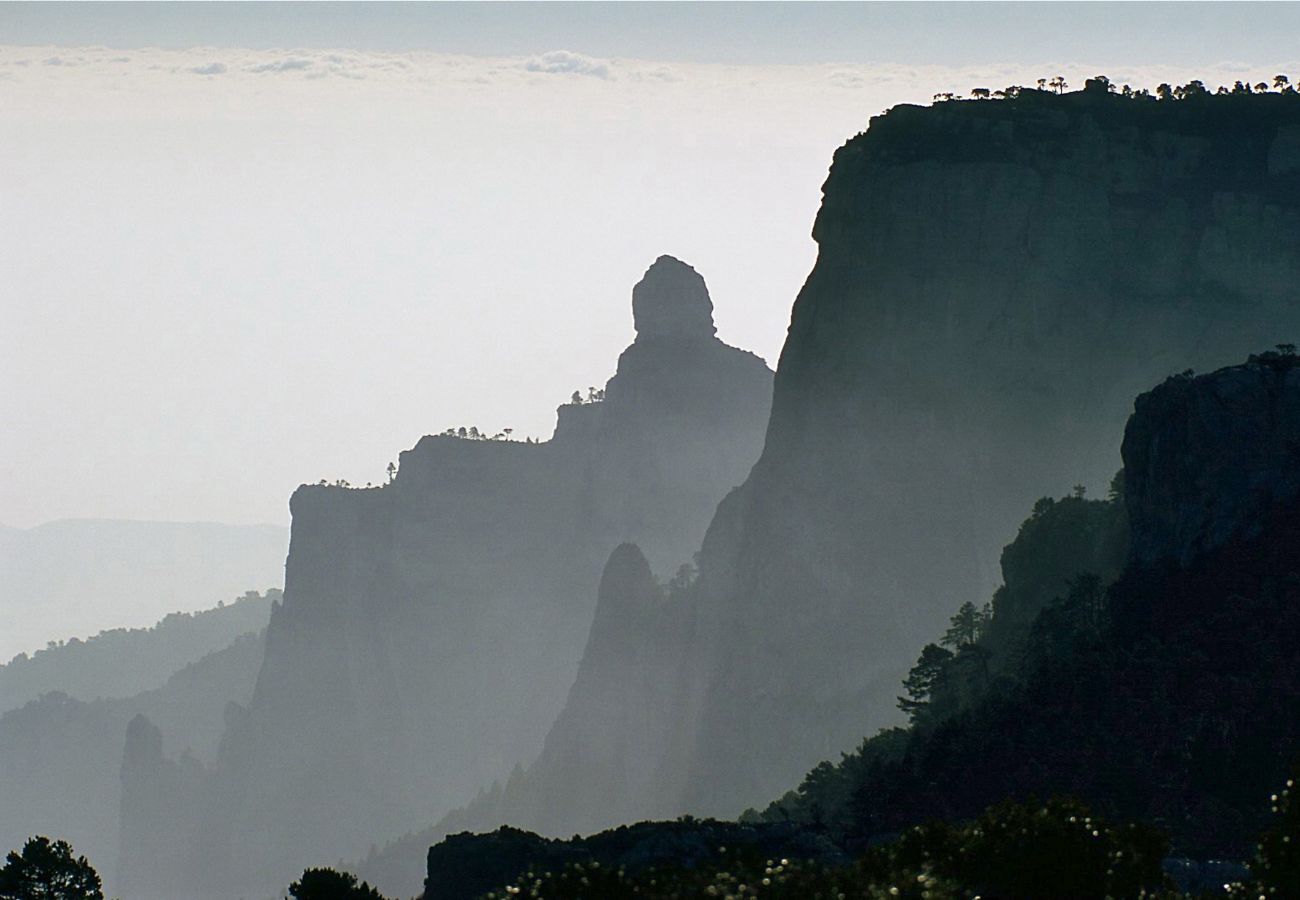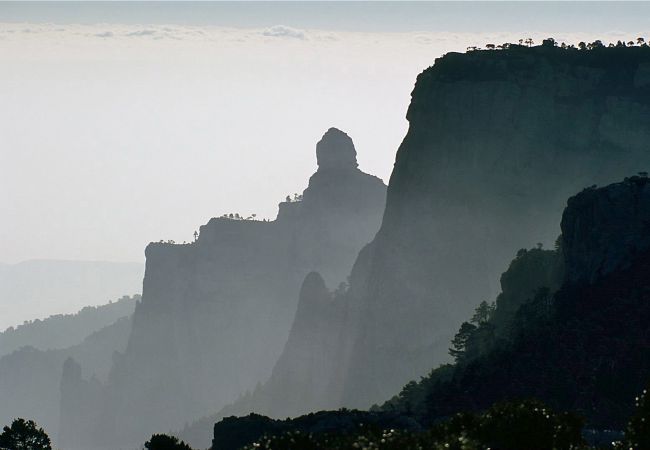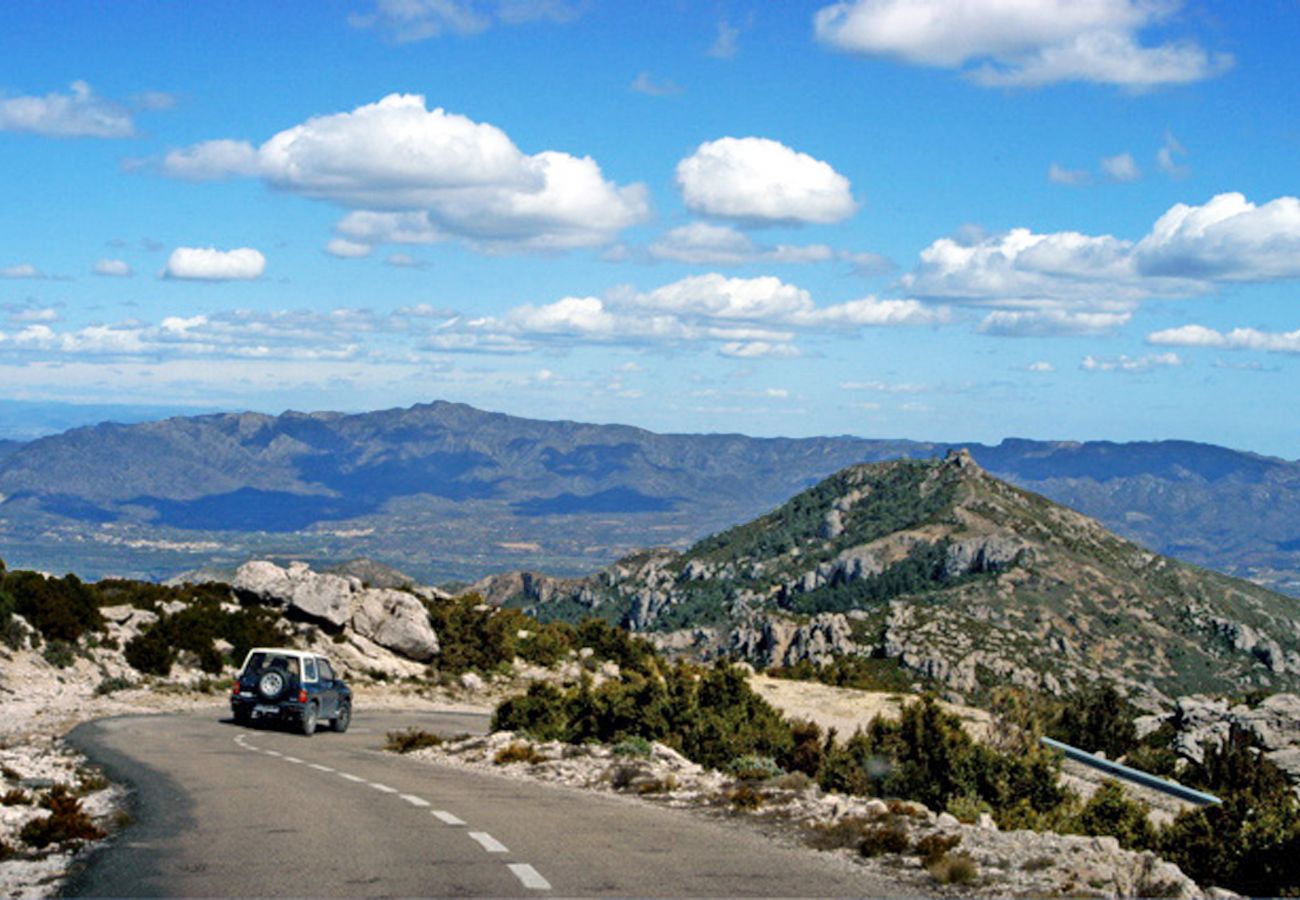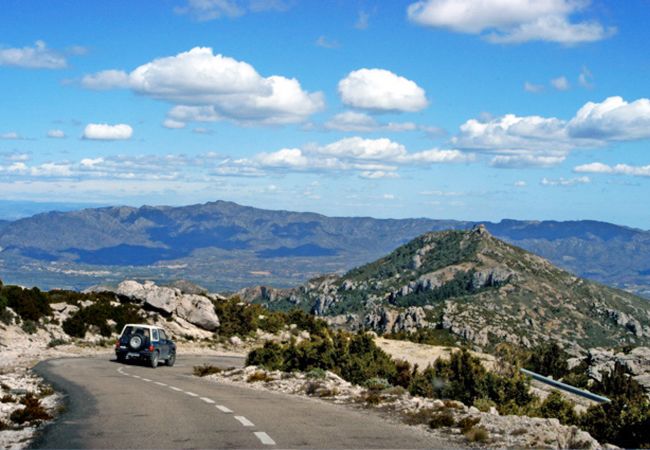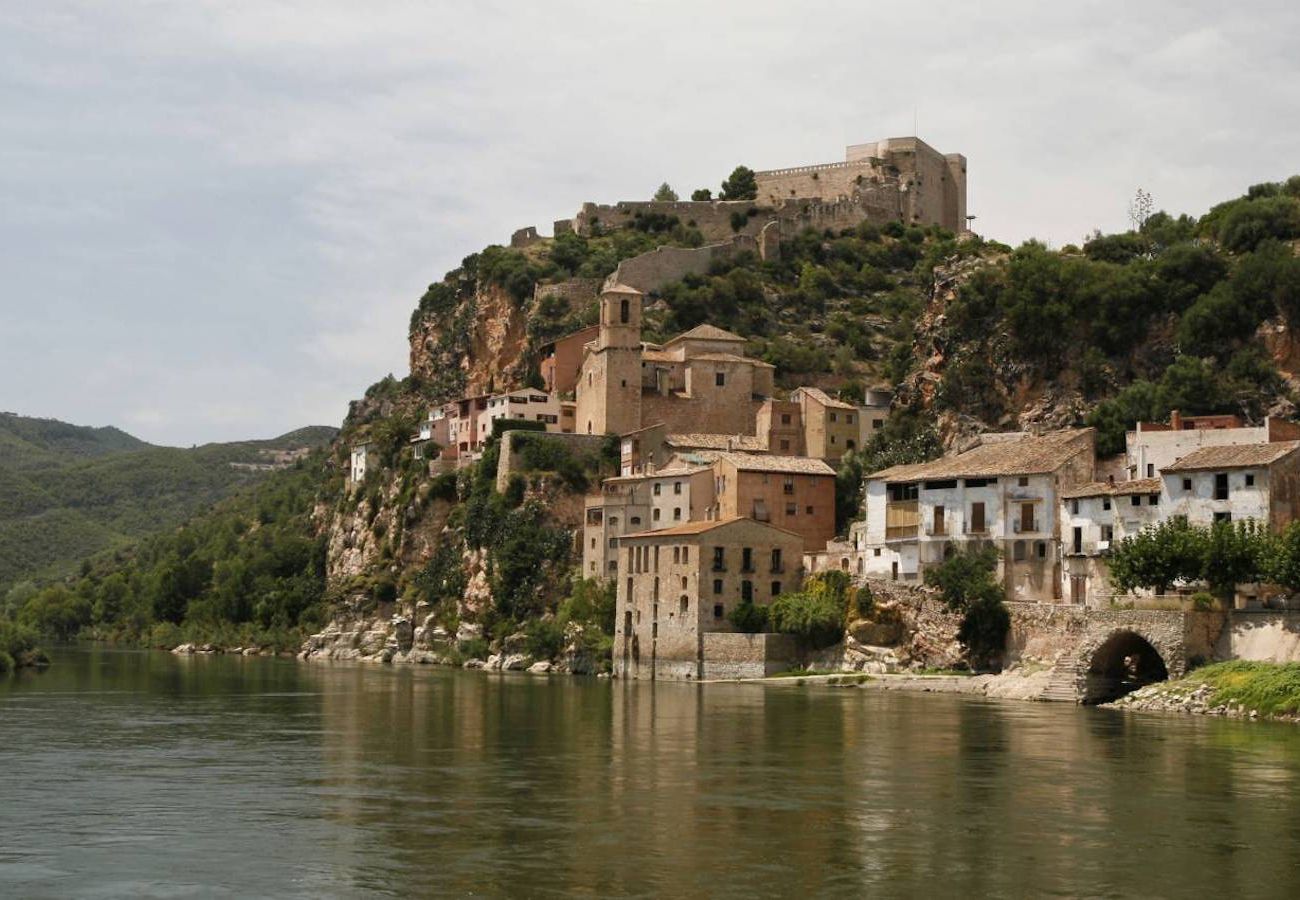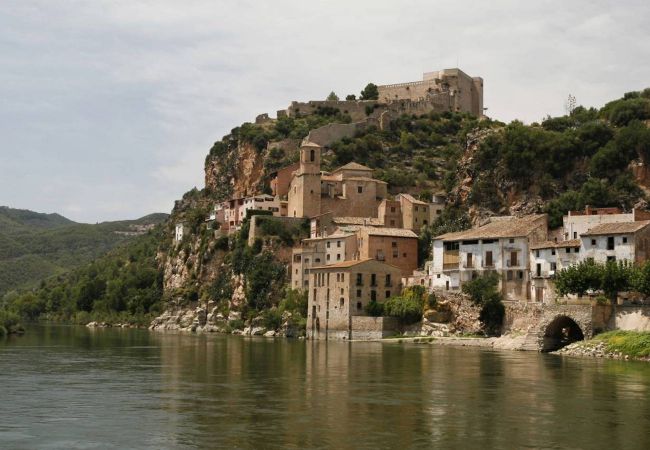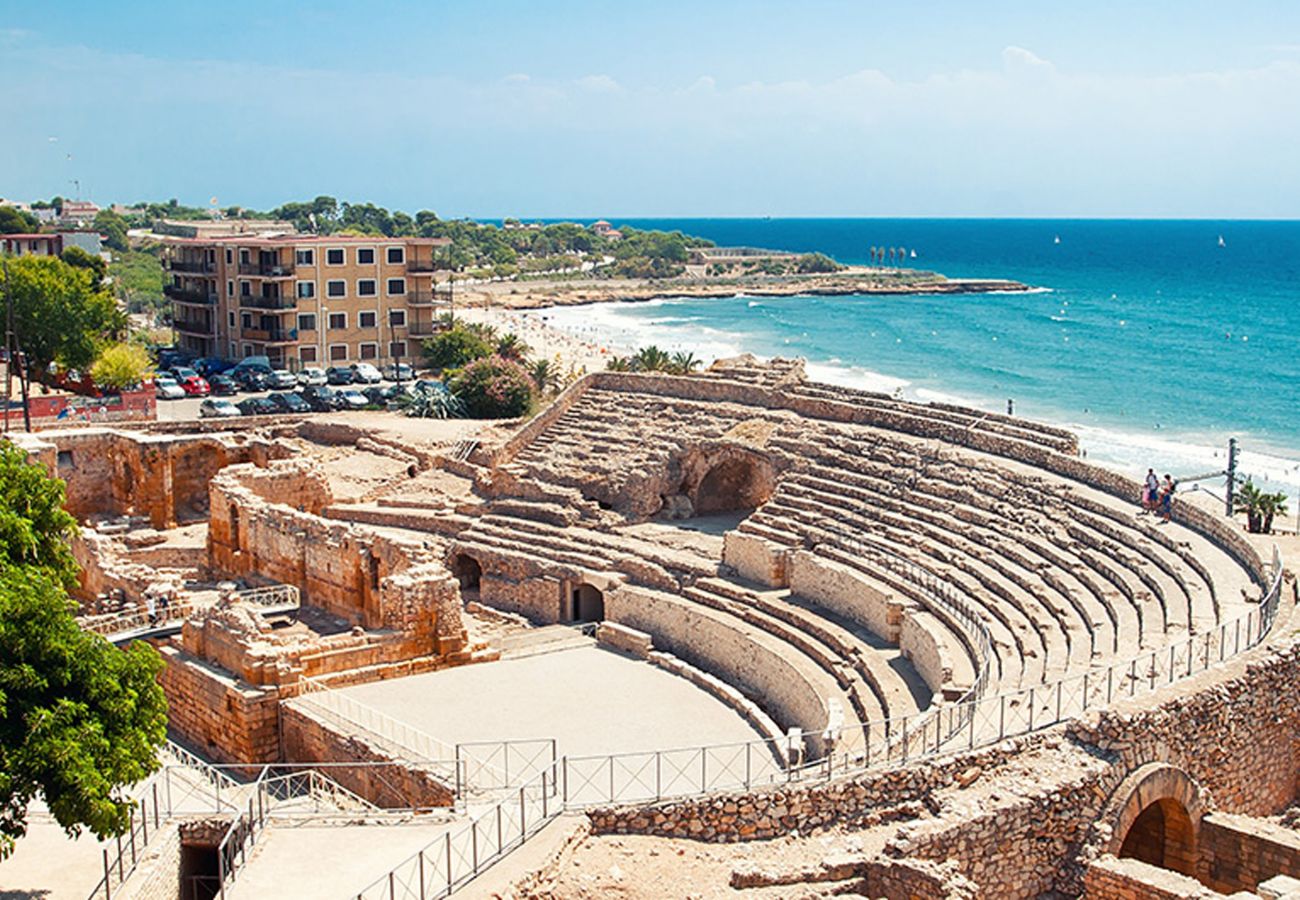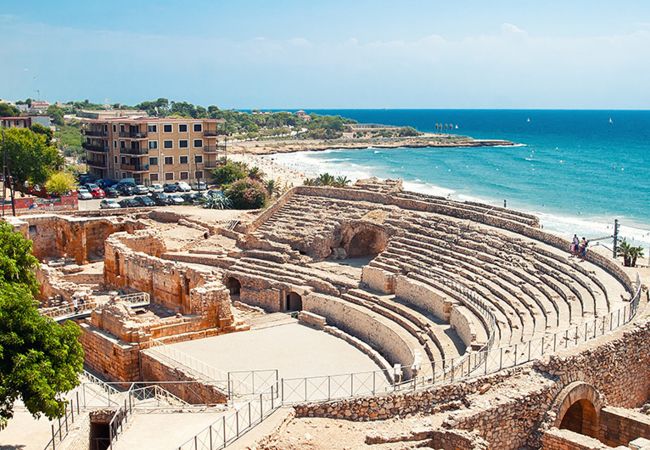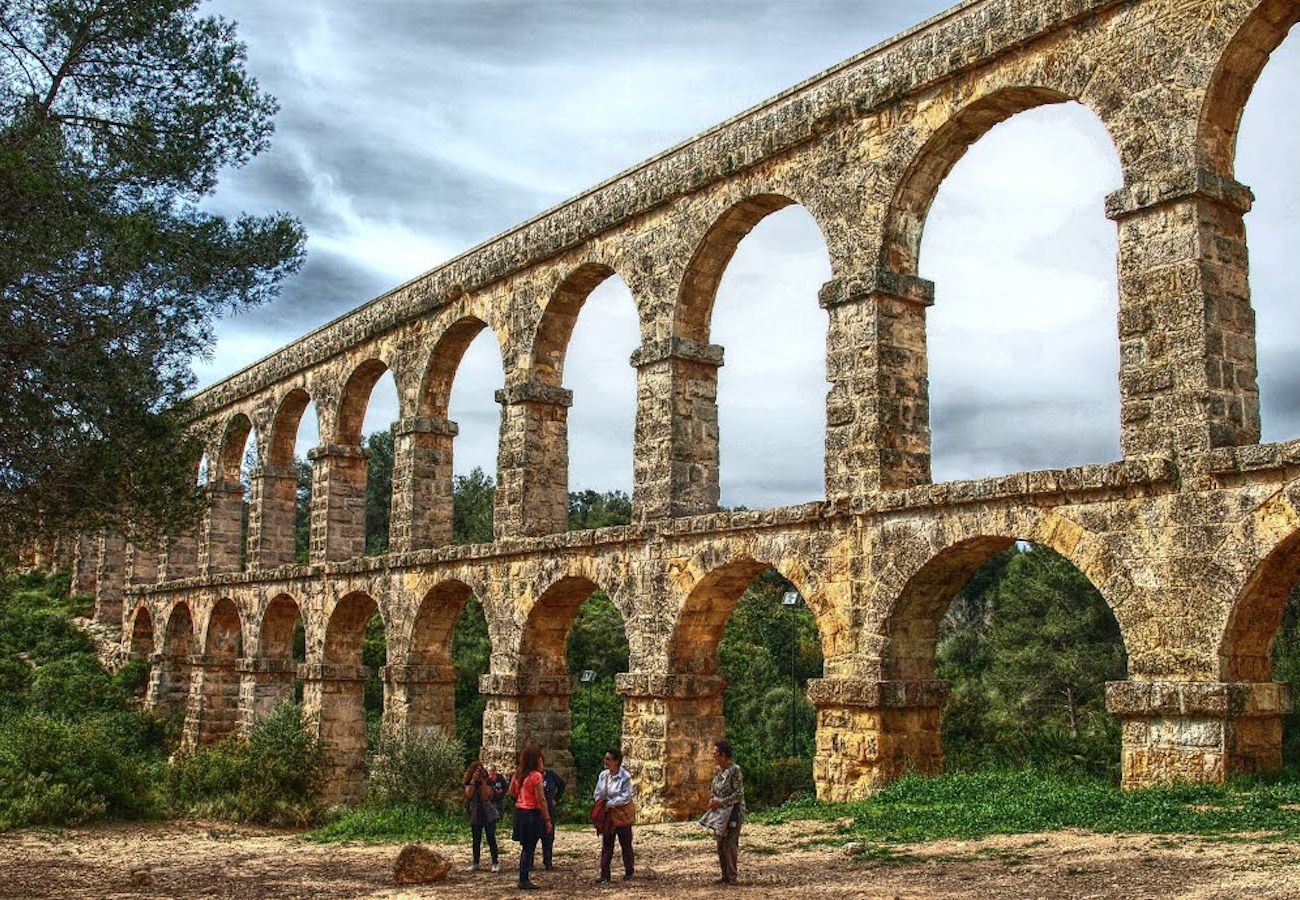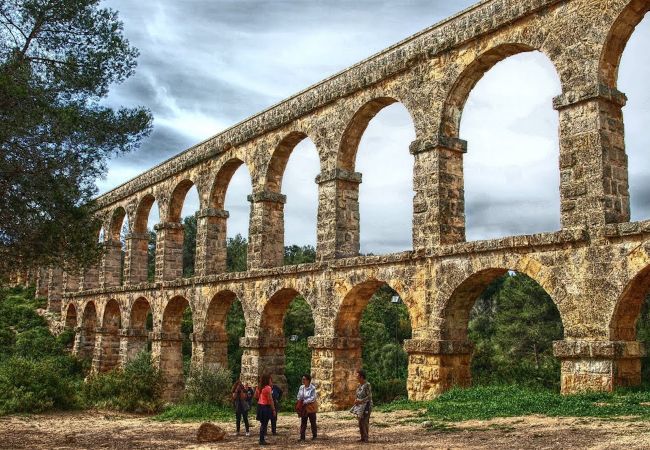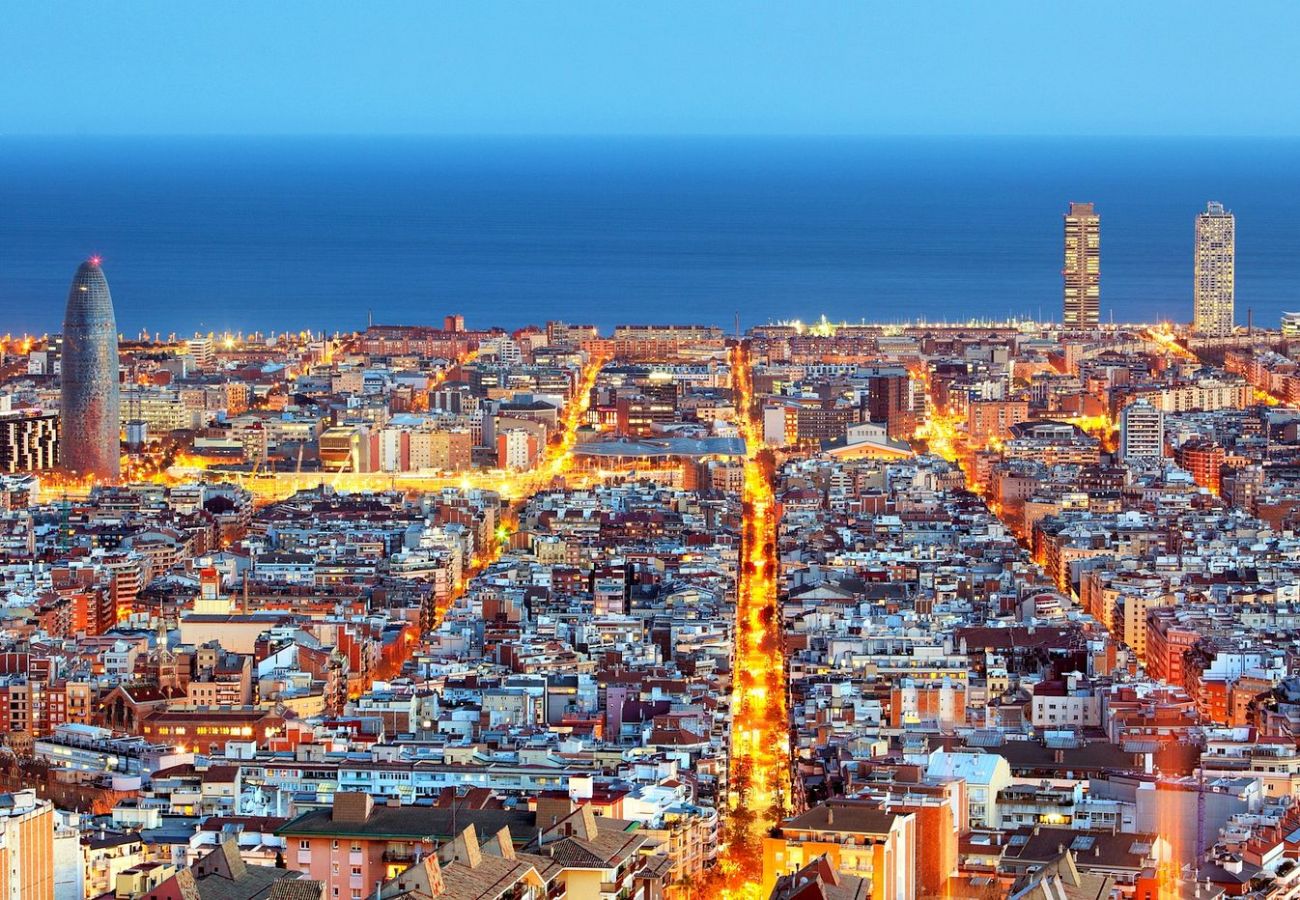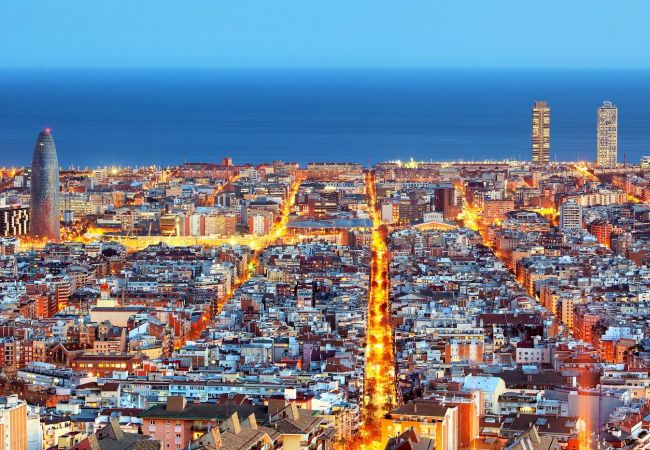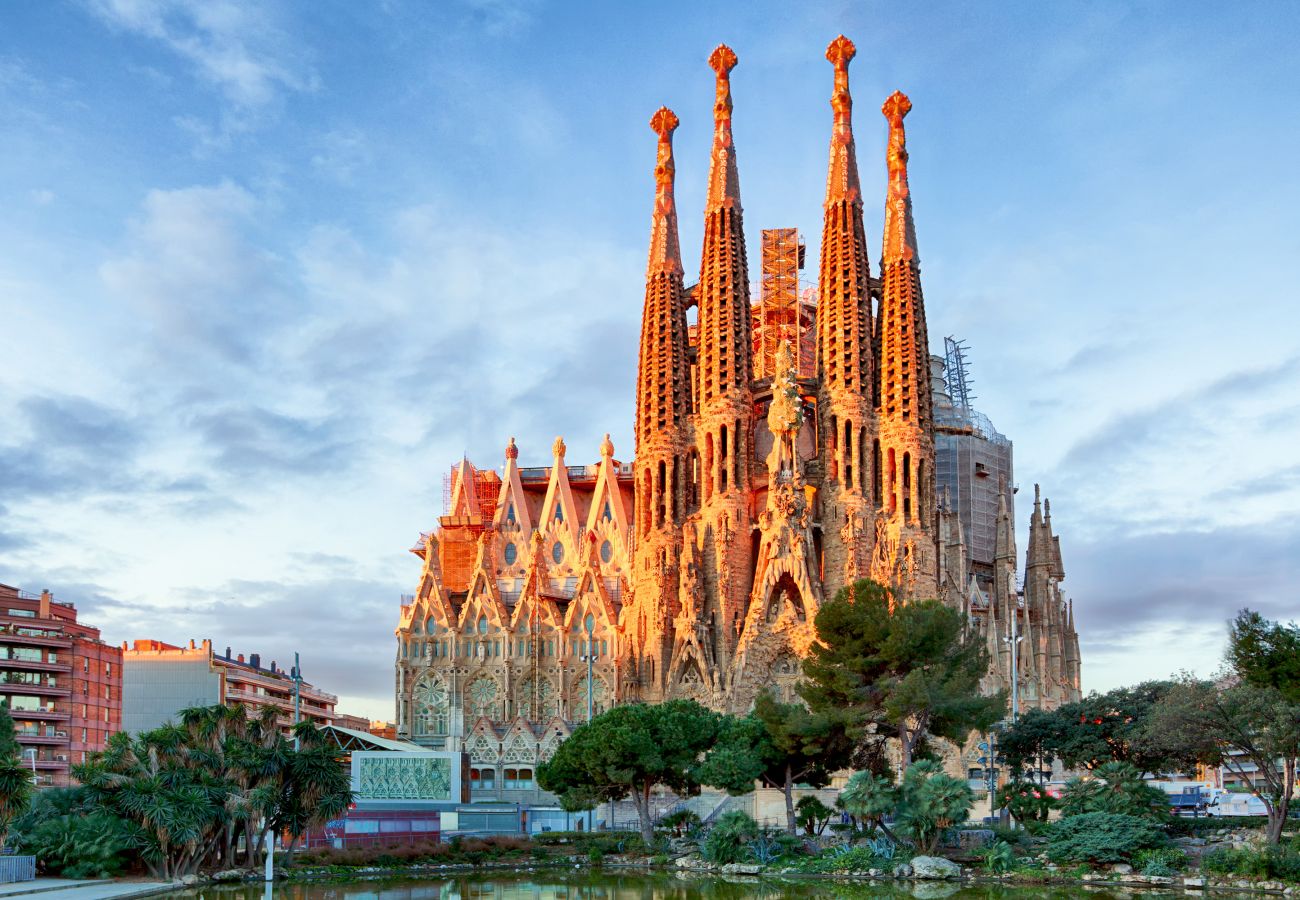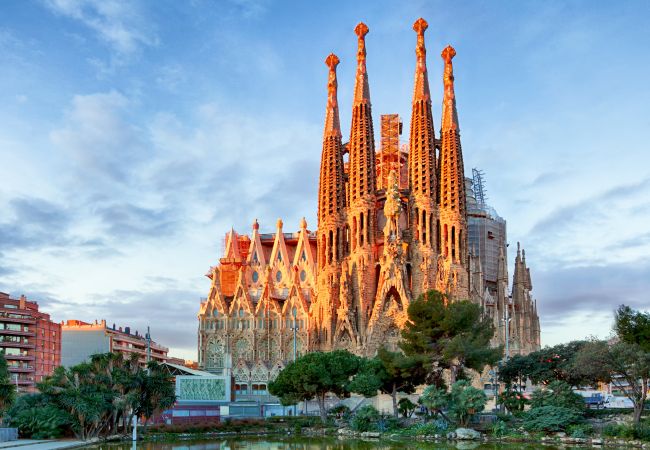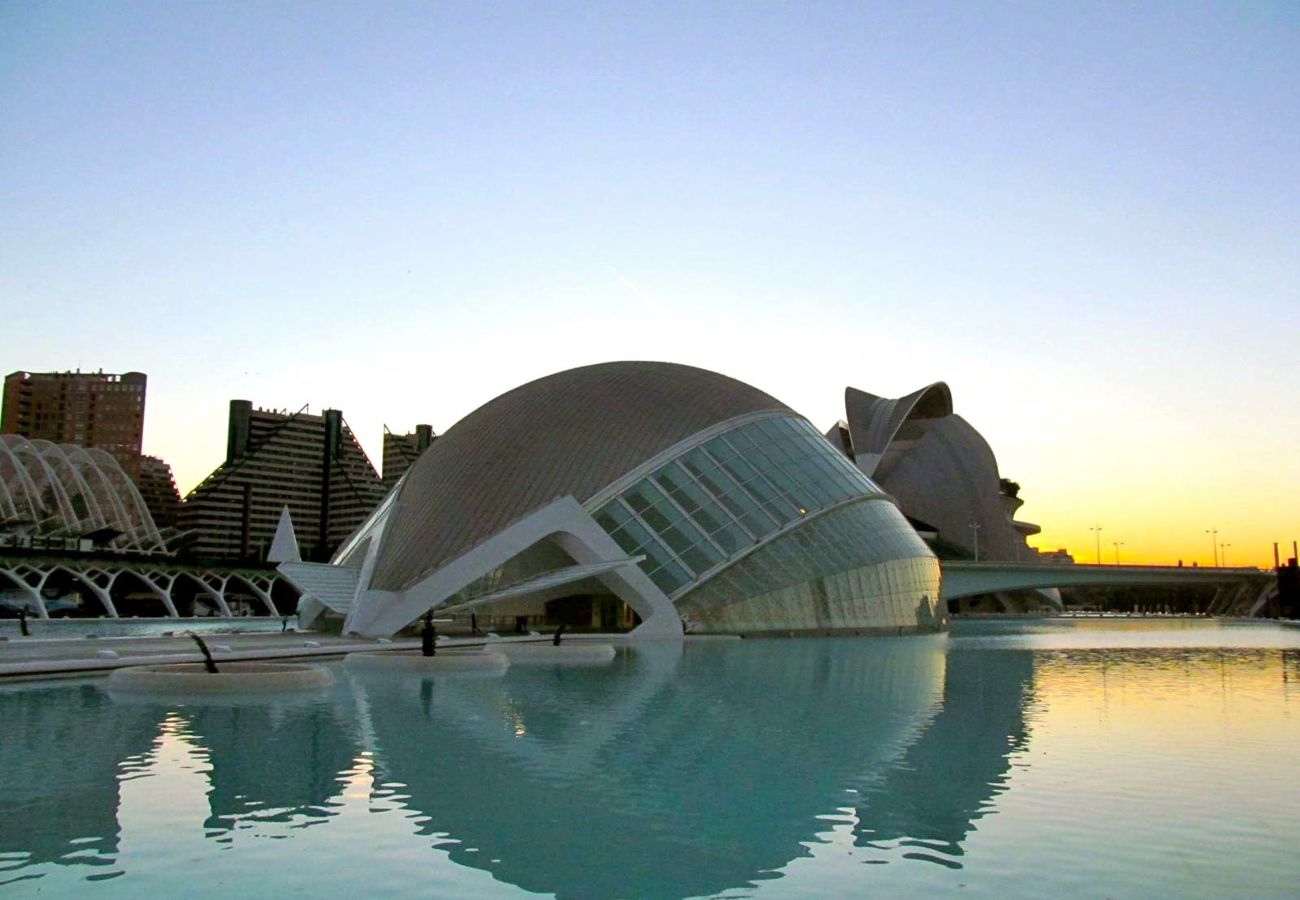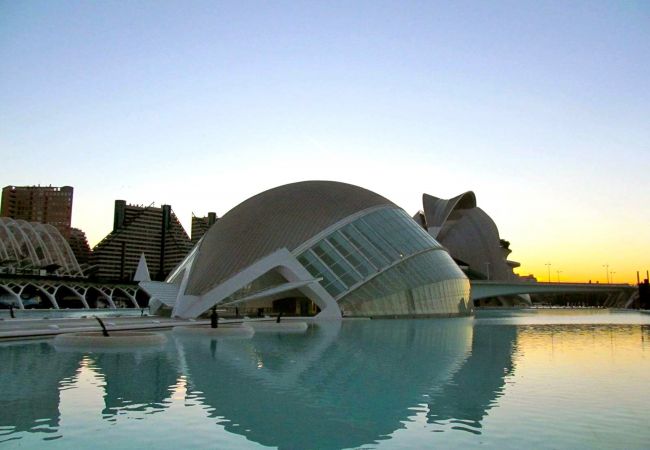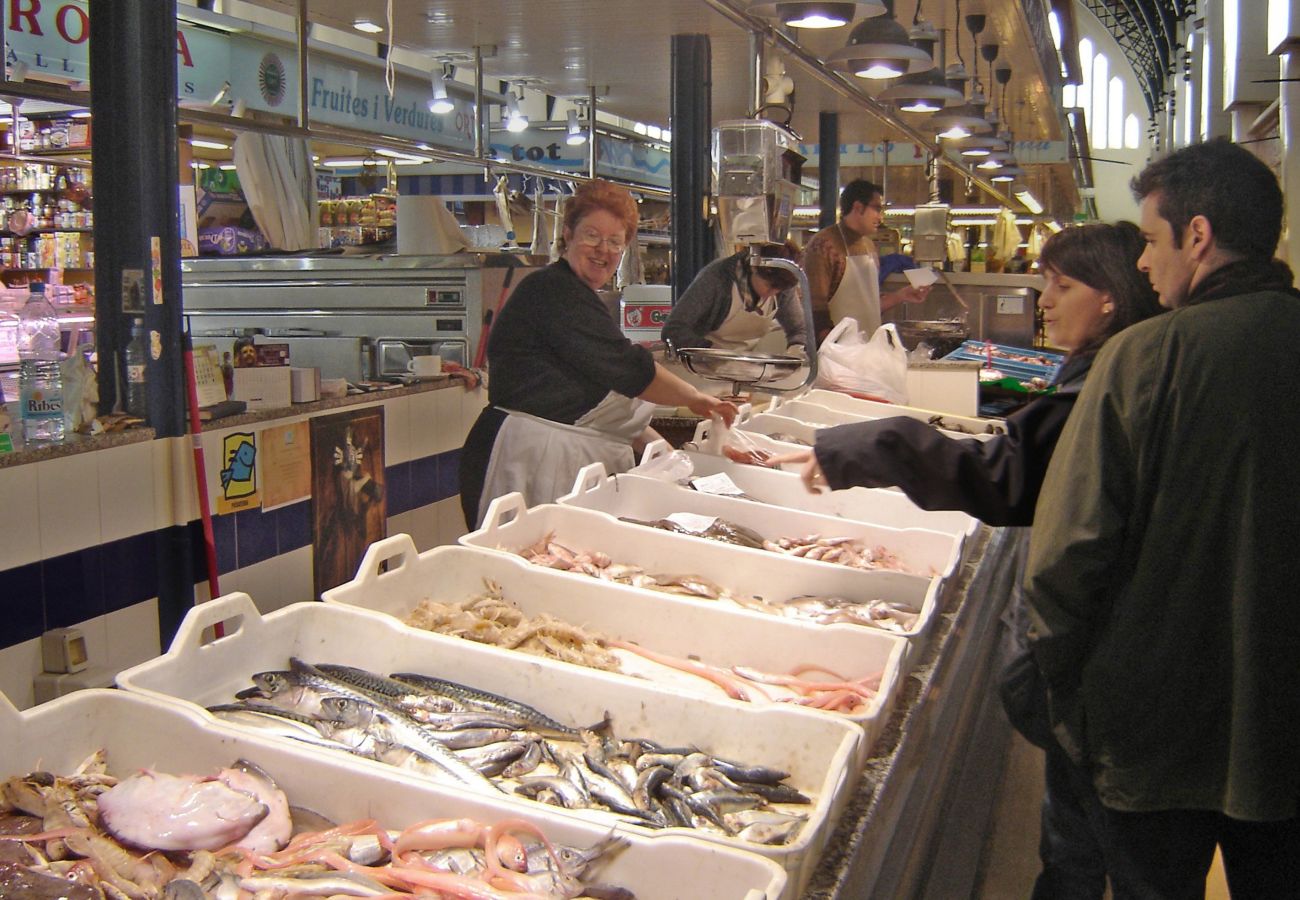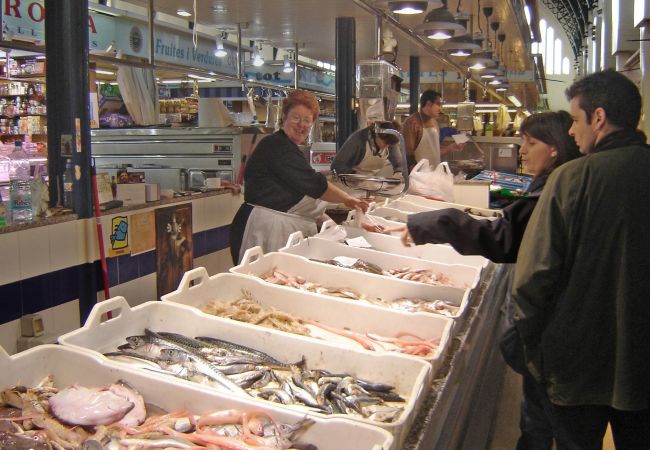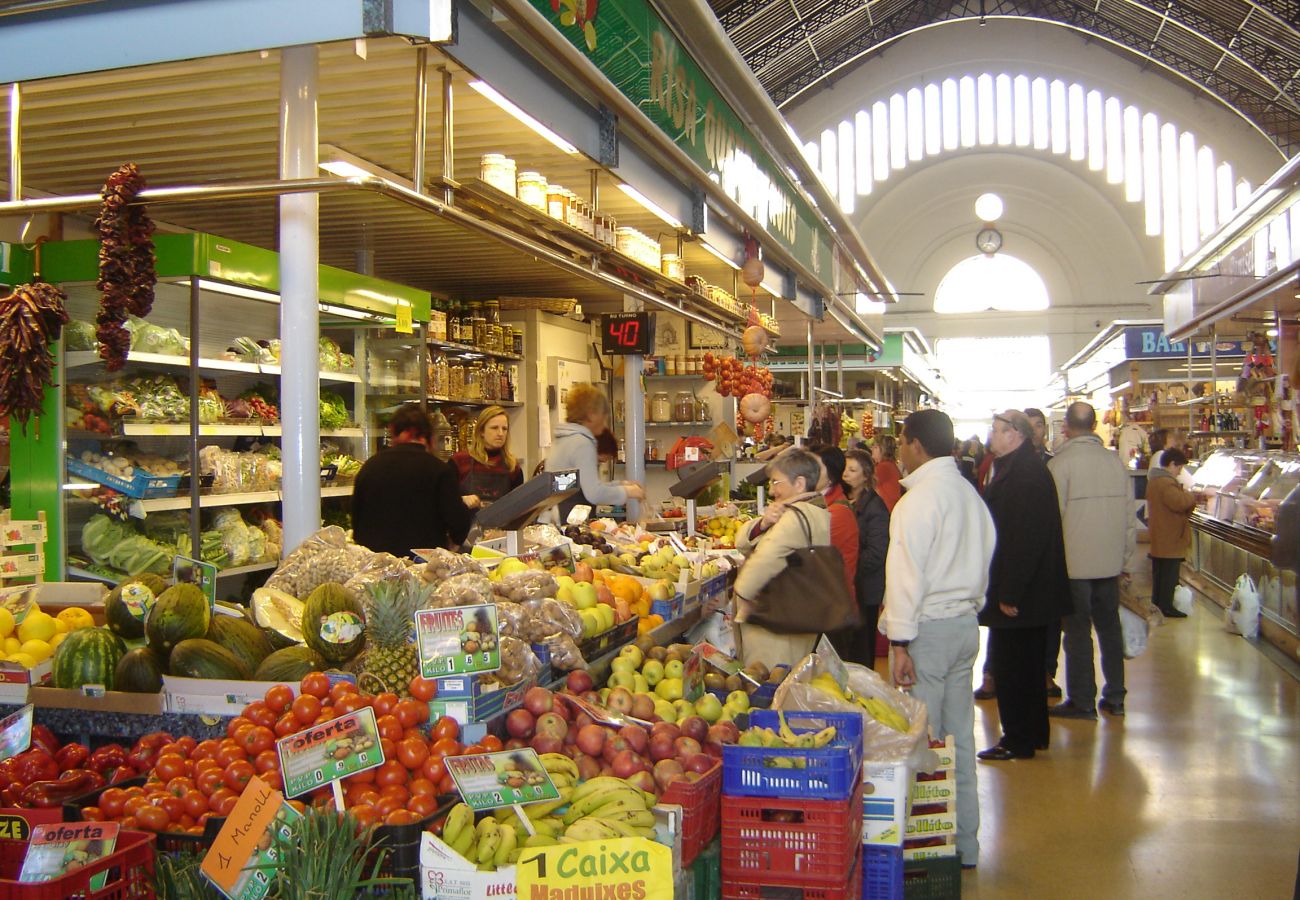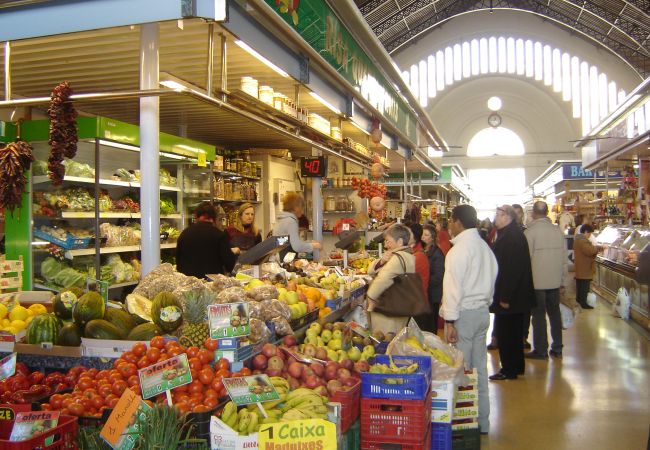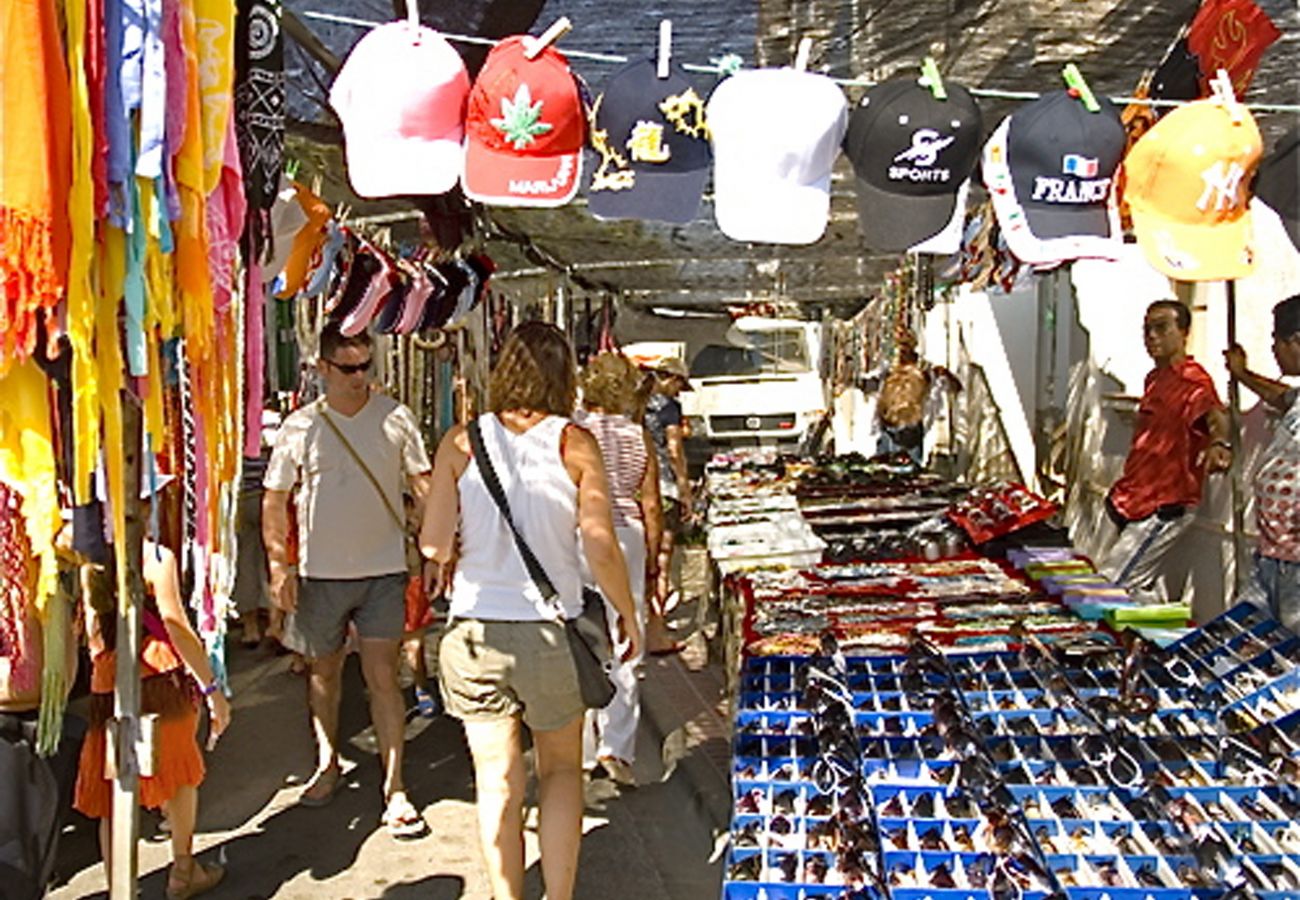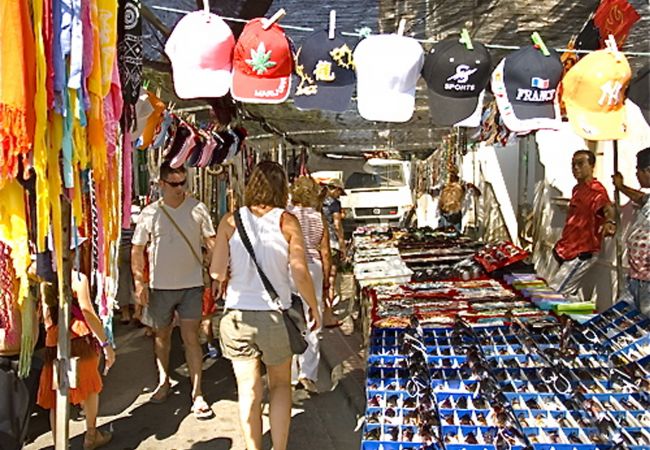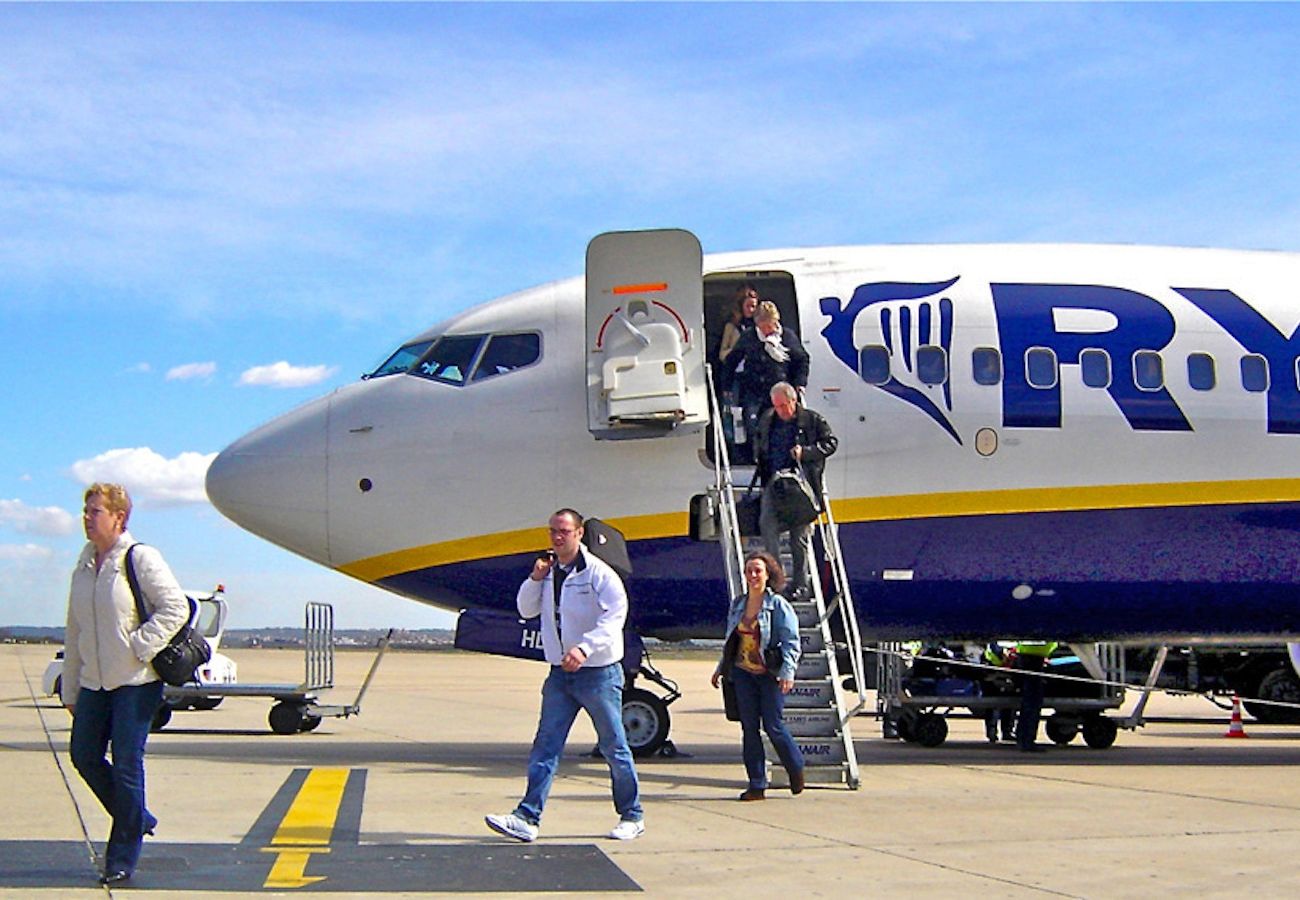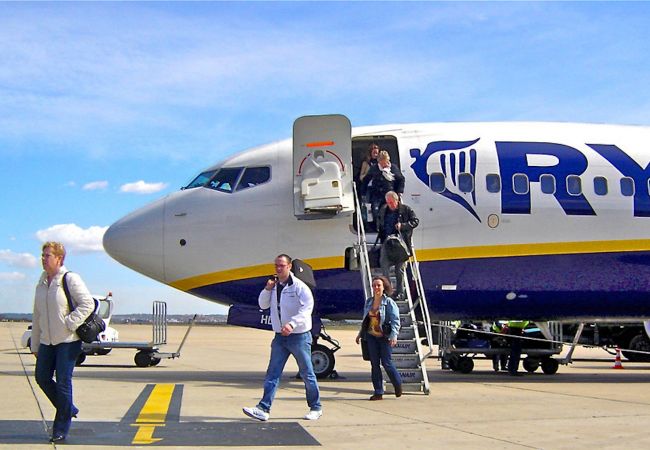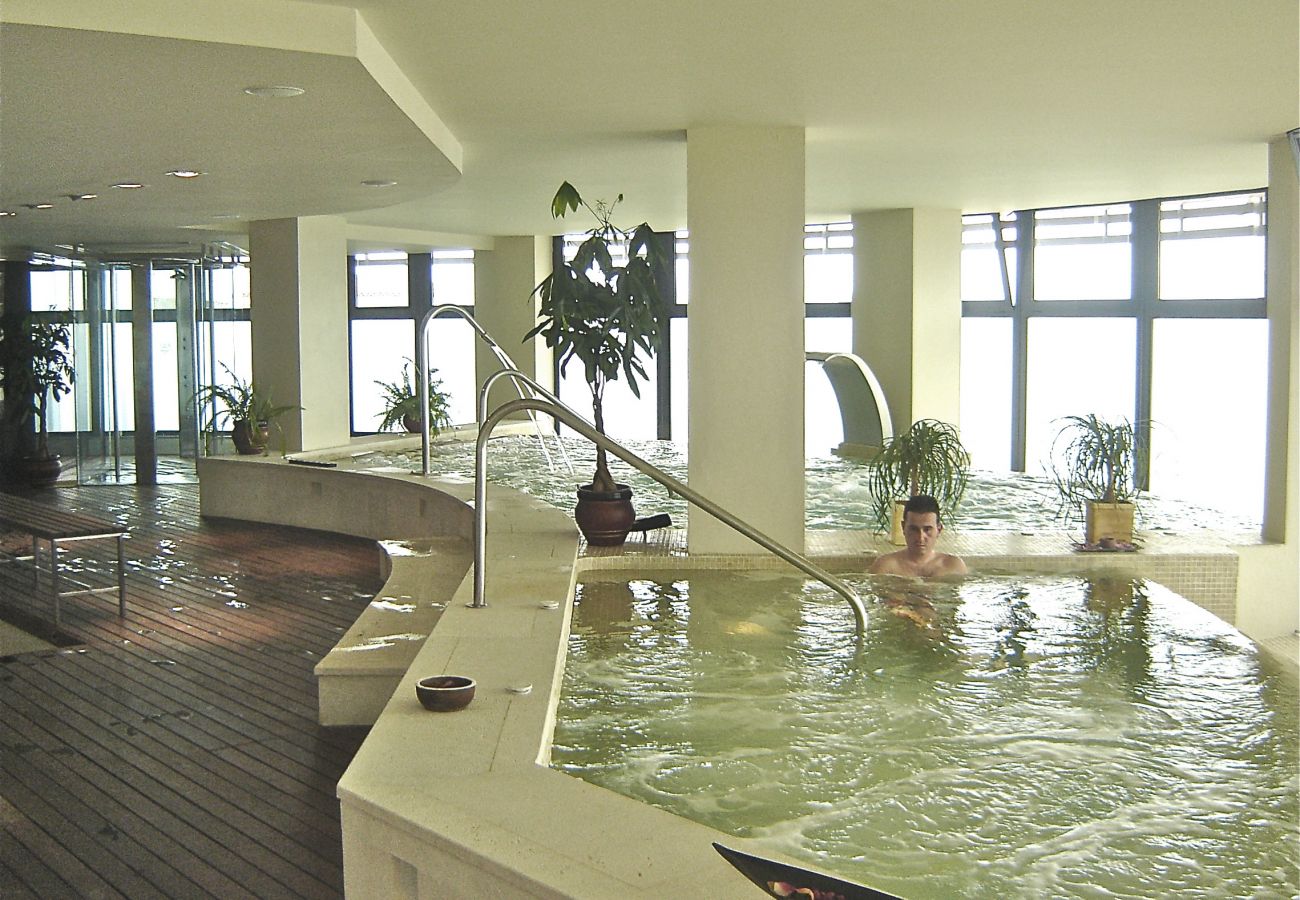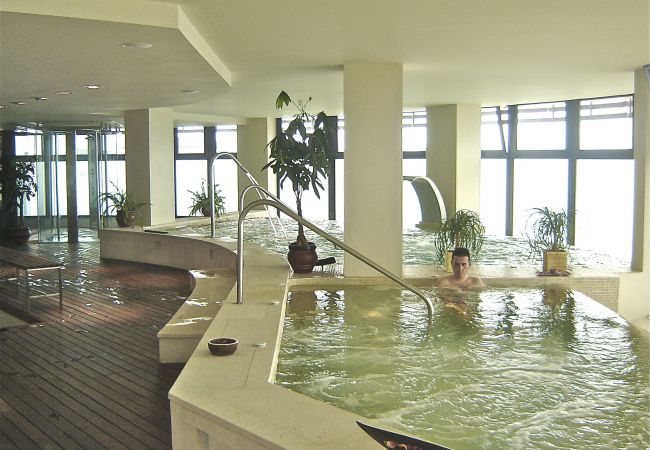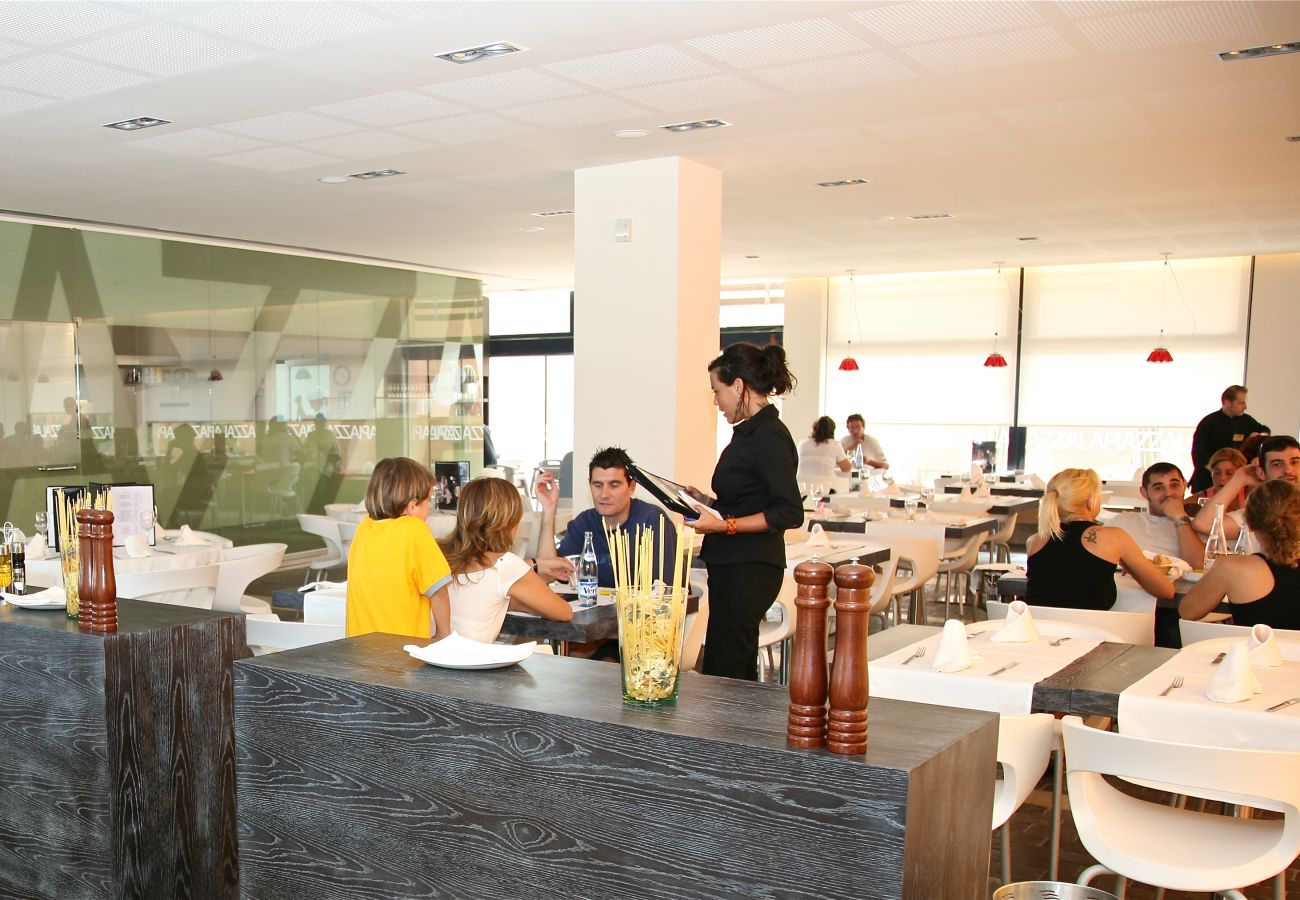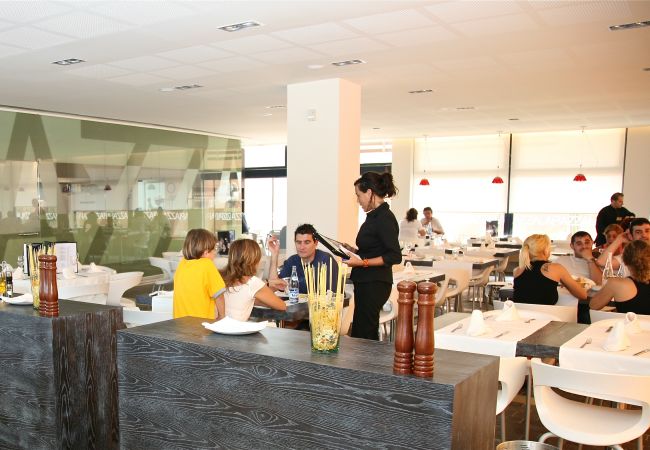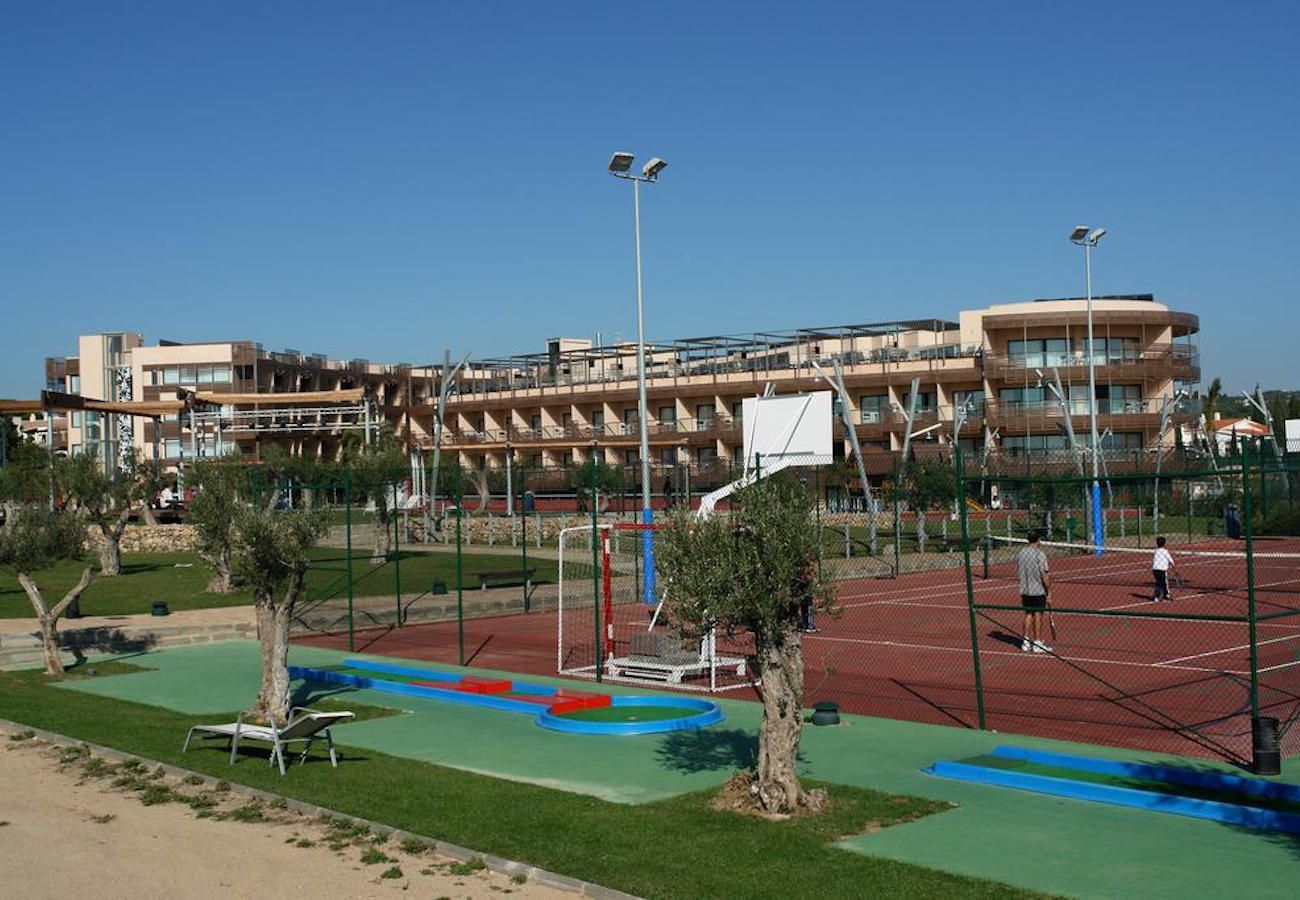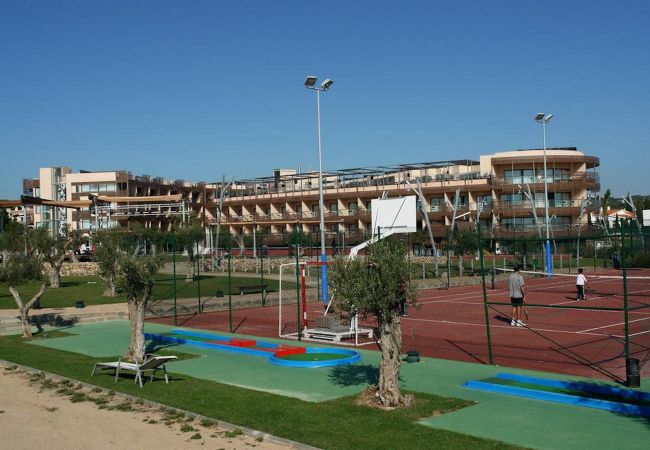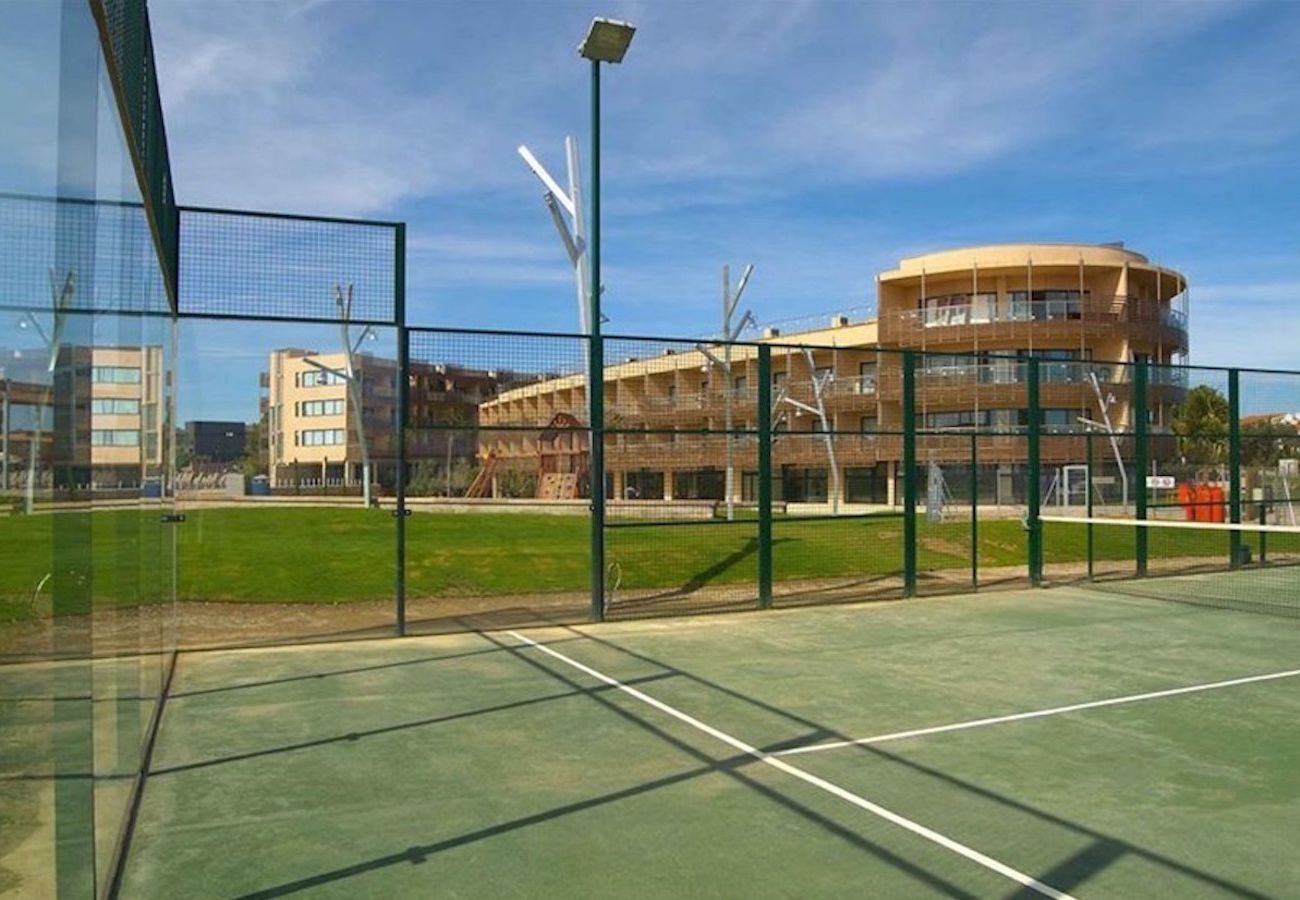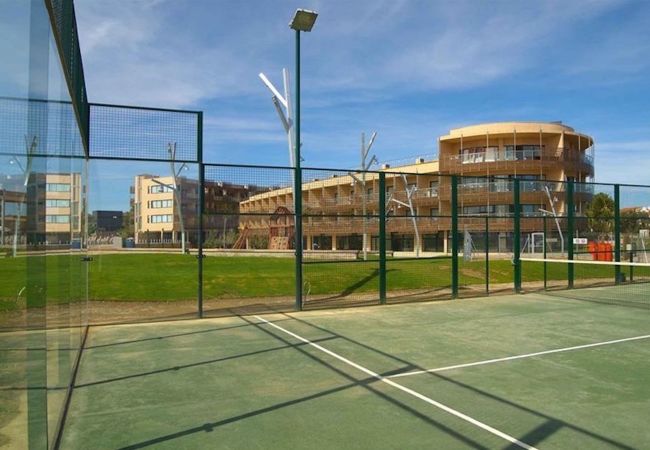 Review

9.5

occupants

6

1 Double bed
5 Single beds


6

3 Bedrooms

3

1 Bathroom with bathtub
1 Bathroom with shower


2

105 m²

105 m²

Wi-Fi

Wi-Fi
Accommodation
---
Description
Laurel is a house situated on the south of Costa Dorada, in the village of El Perelló.

This beautiful part of the Spanish Mediterranean, known as the Gold Coast, is famous for its mountains sweeping down to golden sandy beaches.
Costa Dorada has a unique climate that is warm in summer and mild in winter.

Les Oliveres has the feel of an Andalusian white village with its elegant arches and wooden beams. Situated in beautiful gardens beside the sea, this is the perfect family holiday resort that offers space, sun and the blue Mediterranean. With twin pools for toddlers and adults, playgrounds and beside a four star hotel with access to Spa, tennis and paddle courts, this Costa Dorada resort has been designed with family relaxation in mind.

Laurel is an airy house on two floors with corner garden and elegant patio and views of the pools. It is nicely furnished inside with twin sofas and modern fully equipped kitchen in the open plan space. There is one bedroom with twin beds and bathroom on ground floor while on the first floor there is master bedroom with balcony and great sea views, second twin bedroom that shares large bathroom with bath. Air-conditioned with Wi-Fi.

Catalan Ways has two offices in l'Ampolla to give support and information on all aspects of your holiday on the Costa Dorada; our job is to make sure you have all the knowledge you need to have the wonderful holiday you deserve.
---
---
General
Touristic Registration Number: Hutte-00023-81
TV Satellite

Languages: Spanish, English, German, French
Air conditioning throughout the house
Communal+children's Swimming pool
Open-air parking the same building
---
Mandatory or included services
Air conditioning: Included
Baby high chair: Included
Final Cleaning: €110.00 /booking
Tourist tax:

adults €0.90 person/night,

children (under 16 ): are exempted
---
Optional services
Beach and pool towel: €0.70 person/night
Check-in service fee: €50.00 /booking
Cleaning service on request with change of bed linen and towels: €110.00 /booking
LATE ARRIVAL FEE: €15.00 /booking
Single mattress: €5.00 / night
---
Check-in schedule/Check-out schedule
Check-in schedule
from 16:00 to 19:00 saturday
---
---
Security Deposit (refundable)
Amount: €200.00 /booking
Payment method: credit card hold
To be paid on site.
Comments
---
- This accommodation does not accept groups of young people (Up to 21 years)
- No smoking

Price lists
---
Dates

Price(week)

28/03/2020

03/04/2020

€504

04/04/2020

17/04/2020

€630

18/04/2020

29/05/2020

€504

30/05/2020

26/06/2020

€630

27/06/2020

03/07/2020

€872

04/07/2020

17/07/2020

€1,082
0.1 m nature reserve - Parque Natural del Delta del Ebro
50 m Restaurant - Hotel Spa Les Oliveres
200 m Restaurant - Perales
250 m sand beach - Cala la Buena
300 m rock beach - Santa Llúcia
500 m Restaurant - Raco de Santa Llúcia
600 m Restaurant - Vanesa Pizzeria
800 m Restaurant - Pepe Chiriguito
3 km shops - Spar
3.5 km train station - Estación Renfe l'Ampolla
3.5 km bus station
3.5 km Town centre - L'Ampolla
20 km river - Rio Ebro
35 km golf course - Mont-Roig de Camp
40 km airport - Aeropuerto Reus
57 km Amusement park / theme park - Port Aventura
62 km Water park - Aquopolis
157 km airport - Aeropuerto Barcelona
197 km airport - Aeropuerto Valencia
Special offers
---
Discount of 5% on all bookings

From 14/03/2020 to 01/11/2020
Reviews
---
All reviews have been checked and authenticated. Once you have received a 'rate your stay' email based on your confirmed reservation, you can leave an accommodation review.
5

/5

Service
5

/5

Cleanliness
5

/5

Accommodation
5

/5

Location
5

/5

Value for money
Très belle location pour un séjour réussi

TIS (Belgium)

Nous avons été séduits par la maison spacieuse, confortable et parfaitement aménagée (le lave-vaisselle, l´air conditionné dans toute la maison et le patio ombragé sont appréciables). Le jardin commun est très beau et très bien entretenu. Magnifiqu

see more

Nous avons été séduits par la maison spacieuse, confortable et parfaitement aménagée (le lave-vaisselle, l´air conditionné dans toute la maison et le patio ombragé sont appréciables). Le jardin commun est très beau et très bien entretenu. Magnifique picine largement suffisante pour l´ensemble du complexe. il y a une petite plage entourée de rochers très agréable à courte distance en voiture. La région n´est pas très touristique, ce qui assure un séjour au calme. Eva et son équipe se coupent en quatre pour vous permettre de passer de bonnes vacances. Que du bonheur.

La remise des clés en fin d´après-midi.

La remise des clés en fin d´après-midi.

Thank you for your review

0

Has it been useful?

0

---
Exclusive area in tranquil setting.

A traveller

The city and the area offers little attractions in themselves and the traveller does not come here for culture and history. But is you are looking for sun, the beach and an uncomplicated life on vacation this is the place to go. Les Oliveres properti

see more

The city and the area offers little attractions in themselves and the traveller does not come here for culture and history. But is you are looking for sun, the beach and an uncomplicated life on vacation this is the place to go. Les Oliveres properties have a high standard with all possible facilities. The area is quiet area and there is no crowding at the pool. It is also close to the beach and cliffs. The hotel is between the Les Oliveres complex and the beach and has good spa center and a bar and restaurant. The village (reachable by car / taxi), has everything you need.

Catalanways are some of the best we have experienced in relation to service and quality, they are proud of their business and want their guests to have the best possible holiday.


Thank you for your review

1

Has it been useful?

1

---
localizacion, jardín y estado de la casa muy bien

localizacion, jardín y estado de la casa muy bien

Thank you for your review

0

Has it been useful?

0

---
le calme , la grandeur de l appartement , draps et serviettes fournis

le calme , la grandeur de l appartement , draps et serviettes fournis

un éplucheur et un couteau pour éplucher les légumes et un autocuiseur serait bien la possibilité d arriver et de partir le dimanche plutôt que le samedi (Sans frais )

un éplucheur et un couteau pour éplucher les légumes et un autocuiseur serait bien
la possibilité d arriver et de partir le dimanche plutôt que le samedi (Sans frais )

Thank you for your review

0

Has it been useful?

0

---
Séjour reposant ( Relaxing stay )

A traveller

Région très agréable, permettant de belles excursions à vélo sur la via verde. ( Very pleasant region, allowing beautiful bike tours on the via verde. )

Région très agréable, permettant de belles excursions à vélo sur la via verde.
( Very pleasant region, allowing beautiful bike tours on the via verde. )

Thank you for your review

0

Has it been useful?

0

---
Zona exclusiva en un entorno tranquilo.

A traveller

La ciudad y la zona ofrece pequeñas atracciones en sí mismos y el viajero no viene aquí para la cultura y la historia. Pero es que estás buscando el sol, la playa y una vida sencilla en vacaciones este es el lugar para ir. Les Oliveres propiedades ti

see more

La ciudad y la zona ofrece pequeñas atracciones en sí mismos y el viajero no viene aquí para la cultura y la historia. Pero es que estás buscando el sol, la playa y una vida sencilla en vacaciones este es el lugar para ir. Les Oliveres propiedades tienen un alto nivel con todas las instalaciones posibles. La zona es zona tranquila y no hay hacinamiento en la piscina. También está cerca de la playa y acantilados. El hotel está entre el complejo Les Oliveres y la playa y tiene un buen centro de spa y un bar y restaurante. El pueblo (accesible en coche / taxi), tiene todo lo que necesita.

Catalanways son algunos de los mejores que hemos experimentado en relación con el servicio y la calidad, están orgullosos de su negocio y quieren que sus huéspedes tengan las mejores vacaciones posible.

Thank you for your review

0

Has it been useful?

0

---
Zone exclusive dans un cadre tranquille.

A traveller

La ville et la région offre peu d'attractions en eux-mêmes et le voyageur ne vient pas ici pour la culture et l'histoire. Mais est-ce que vous êtes à la recherche de soleil, la plage et une vie simple en vacances c'est l'endroit où aller. Les proprié

see more

La ville et la région offre peu d'attractions en eux-mêmes et le voyageur ne vient pas ici pour la culture et l'histoire. Mais est-ce que vous êtes à la recherche de soleil, la plage et une vie simple en vacances c'est l'endroit où aller. Les propriétés de Les Oliveres ont un niveau élevé avec toutes les facilités possibles. La zone est calme et il n'y a pas de foule à la piscine. Il est également proche de la plage et des falaises. L'hôtel se trouve entre le complexe des Oliveres et la plage et dispose d'un bon centre de spa et d'un bar et restaurant. Le village (accessible en voiture / taxi), a tout ce dont vous avez besoin.

Catalanways sont quelques-unes des meilleures que nous avons vécues en relation avec le service et la qualité, ils sont fiers de leur entreprise et veulent que leurs invités aient les meilleures vacances possibles.

Thank you for your review

0

Has it been useful?

0

---
The guest has not left any comments in this review

---