Book some fun!
---
Catalan Ways offers a unique activity programme that combines breath-taking locations with thrills, spills and adventure.
If you like, you can combine our GPS challenge with any of activities listed below.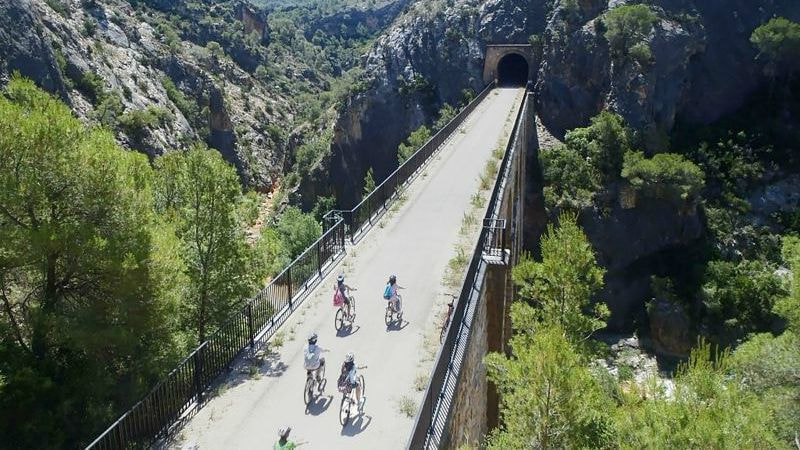 CYCLING EXCURSION THROUGH MAGICAL LANDSCAPES
If you are looking for the beauty of nature on the most exhilarating and scenic bicycle trip imaginable, then this is for you. Cycling on a converted railway line through the magical landscapes of the Terra Alta, the route takes you past quaint villages, through railway tunnels that cut through the mountainside, over vast bridges spanning deep canyons. And in the middle, you get to stop for a swim in one of those canyons where there are hot springs in the mountain river.
Timing and Recommendations:
Allow 4/5 hrs. and it can be done morning or evening. Sun hats and glasses recommended and do bring swimwear and towels.
Cost per person:
23€
Kids on child seat:
10€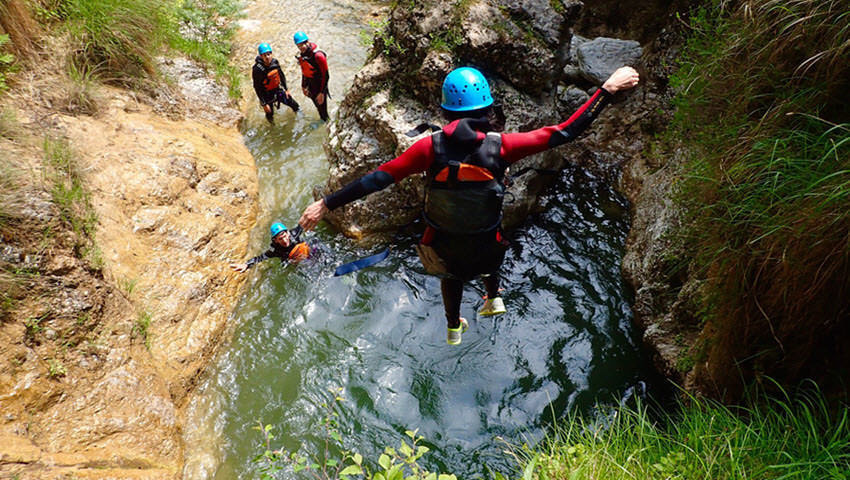 CANYONING
Canyoning is one of the most exciting activities in the world and the canyoning in Catalonia is known as one of the best. It is at once exhilarating, challenging and allows you to interact with the natural world in the most entertaining way possible. You jump into crystal clear rock pools, dive and swim and float down an icy fresh mountain river with the sky a ribbon of blue overhead. Wet suits are provided as they are very necessary and there are two guides that lead the way, show you what to do and ensure that everything is done safely. It is an activity that people return to us on holiday and repeat that experience. Need we say more?
Timing and Recommendations:
Allow 4 hours and bring old sneakers and goggles if you can
Cost per person:
35€ - minimum 4 people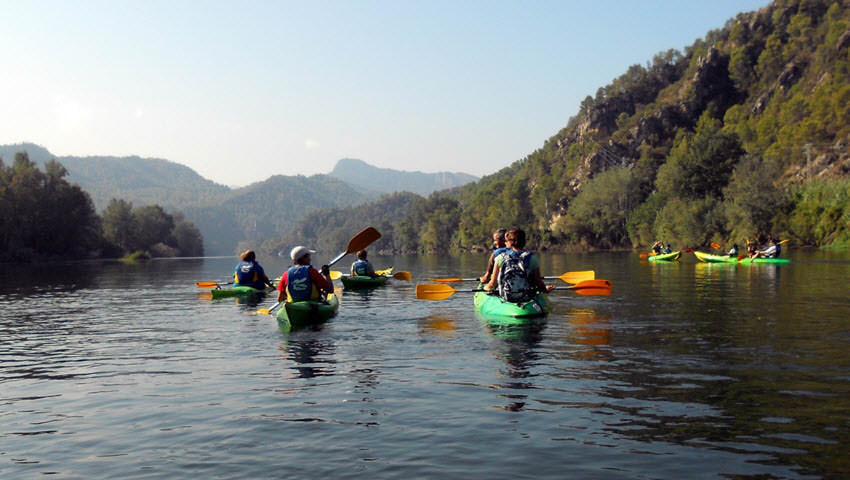 KAYAKING ON THE EBRO RIVER
This is a mind-boggling journey through a natural park where the peace and the cadence of the river brings you on a fun and inspiring descent down the Ebro. It is good exercise as it begins in the Medieval Templar town of Miravet and brings up 12 kilometers downstream through a magnificent wilderness with mountains rising on each side of the river and eagles circling in the sky overhead. The kayaks are specially designed not to capsize and there are single and double boats, which makes it a suitable activity for all the family. Under sevens normally accompany parents/adults.
Timing and Recommendations:
Allow four hours. Bring sun-hats and sunglasses, a camera and a snack for the break in the middle. Each kayak has a waterproof storage compartment.
Cost per person:
Over 14 years 25€
Cost per Kids:
Up to 14 years 20€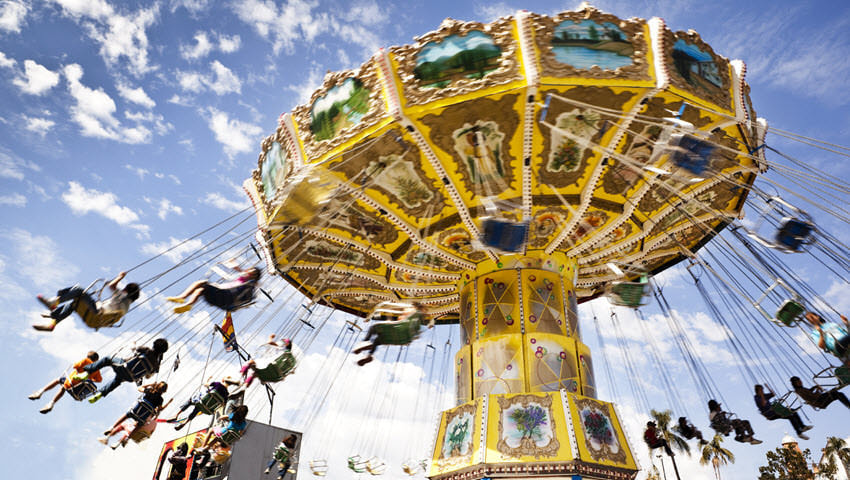 THEME PARKS
We are registered agents for all of the major theme parks in the area. This means you can book Porte Aventura, Park Caribe, Aquapolis, Park Leon or even visits to the Nou Camp at no extra cost. Just drop into Catalan Ways in L'Ampolla and we will book and print your tickets you will not need to queue in the sun. Just arrive and walk straight in and begin the fun. We can also give you advice on what kind of park may best suit your family or group as they are all quite different and offer different things.
Timing and Recommendations:
Whole or half day activities. Always bring sun-cream, sunglasses and sun hats. It is also a good idea to bring a picnic basket. In the case of water parks, extra towels are always a good idea.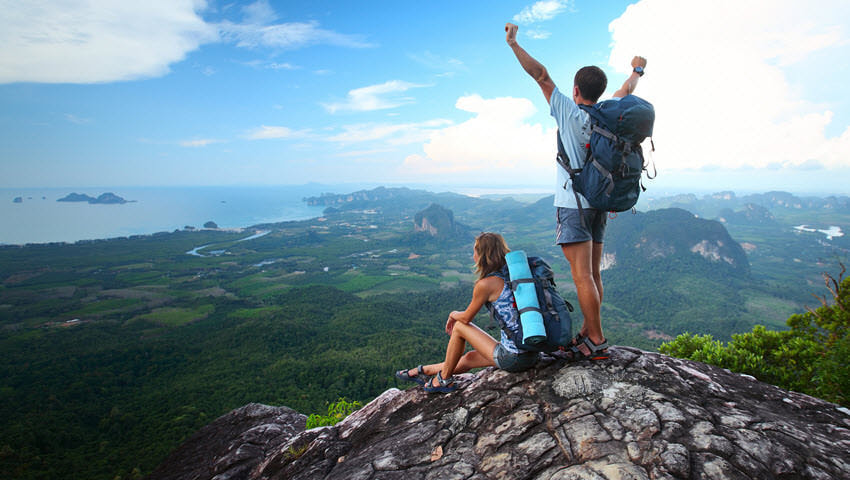 HIKING
Ever since our ancestors learned to stand up and walk, the art of moving in this manner has come to have many names. Hiking, trekking, rambling or even bush walking are but a few yet whatever you choose to call it, the Terres De L'Ebre is a perfect destination for anyone who wants to drag on their mountain boots and hit the trails. You can do coastal walks on the GR7, a way marked route that brings you meandering along the Mediterranean, up cliffs and past hidden coves and beaches. You can also head to Els Ports Mountains where there are fabulous way marked walks through old and unforgettable Cantabrian landscapes. In Catalan Ways we can give you directions and advice on where to go and how to get there. Just ask in the office.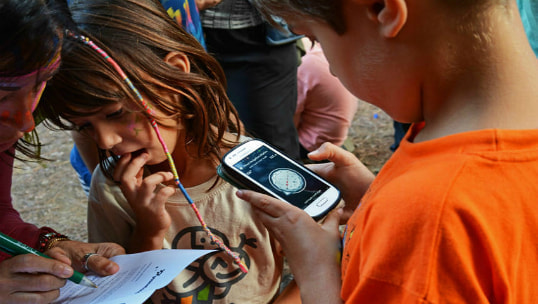 GPS CHALLENGE
The GPS is a brilliant challenge that brings you to the most scenic locations in Catalonia for you to enjoy. We give you a handheld GPS unit and a list of rhyming clues and off you head in the car to discover hidden Catalonia. Along the way route you visit honey museums, crossing the river Ebro in a most unforgettable manner, drop in the taste wine in a bodega and get the chance to swim in a pool surrounded by mountains and go on a mini-hike to find a hidden geo-cache. Once you locate it, you will find inside a visitors book to sign. Just a brilliant way to discover hidden Spain.
Timing and Recommendations:
Allow 4/5 hours for the activity and it is advisable to leave L'Ampolla at 9am to get the most out of the experience.
Cost per person:
5€ - minimum 4 people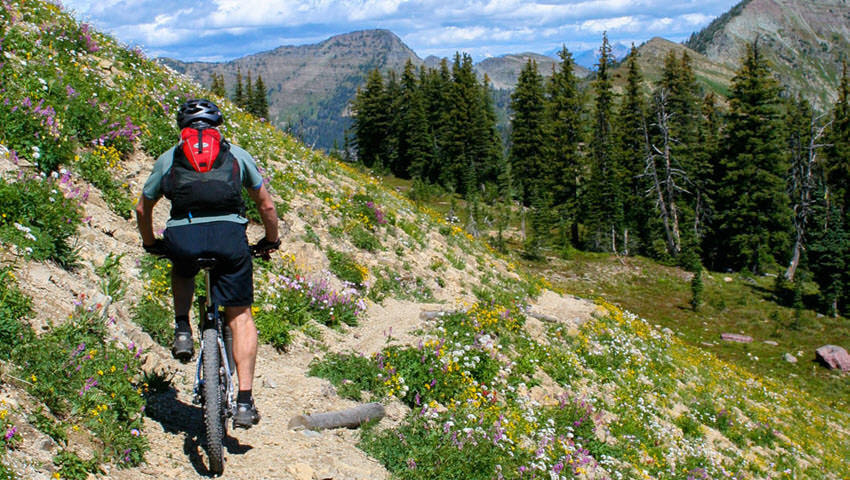 MOUNTAIN BIKE
This is perfect mountain bike country as you will see once you arrive. There are trails all arond L'Ampolla that combine country roads with mountain tracks. There are also famous tracks in La Senia and Els Ports mountains that require a high level of fitness and nerve. We can either give you advice on local routes or arrange a guide.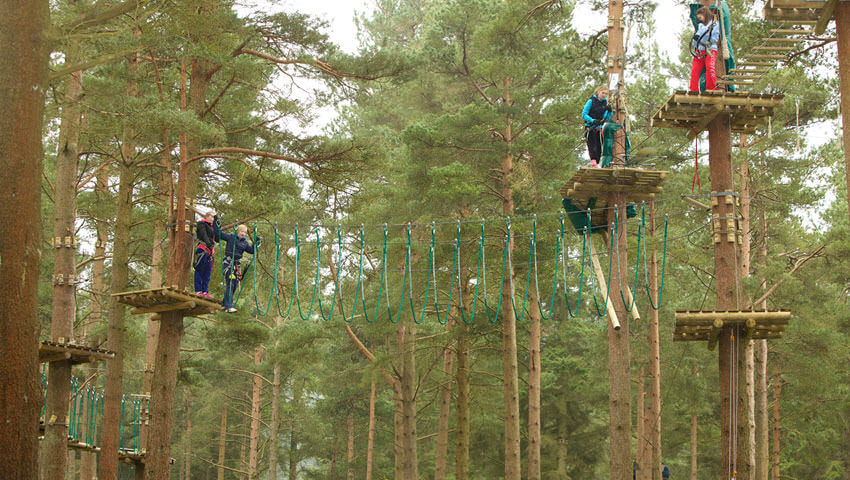 PINE FOREST ZIP-WIRING
This is as close to flying as you are ever going to get without metamorphosing into a bird. While it is thrilling and fun, it is still suitable for children from six upwards as the safety procedures guarantee the rush of excitement but with security guaranteed at all times. You put on a safety harness, hook onto the cable and then push off and go zipping from one pine tree launch pad to a landing pad one hundred meters away. And on the forest floor there is also a fun-filled obstacle course that challenges your balance, equilibrium and nerve.
Timing and Recommendations:
You will need three to four hours and sneakers and shorts are recommended.